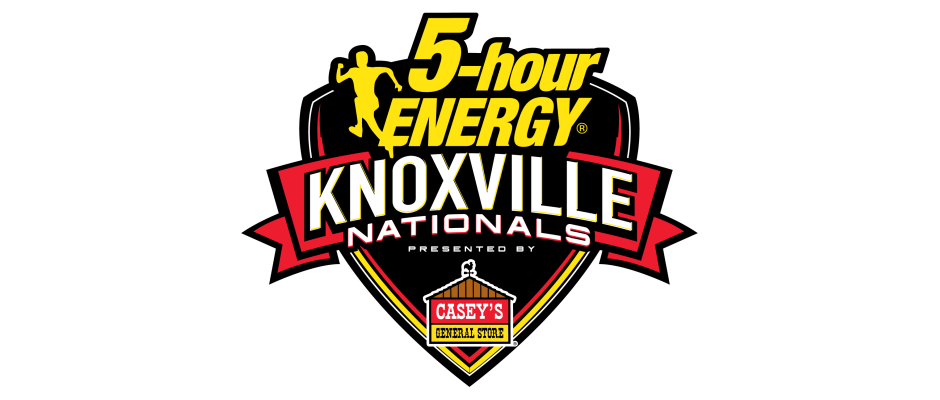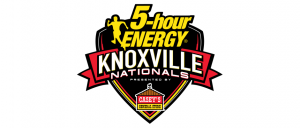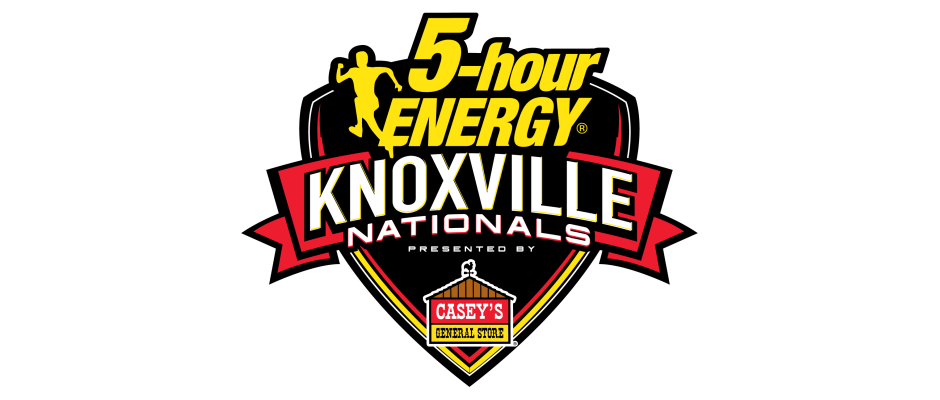 From Knoxville Raceway
Knoxville, IA — (May 10, 2016) — The world's most prestigious sprint car event and the famed Knoxville Raceway just got a shot of energy for its 2016 running of the Knoxville Nationals.
The famed dirt track, located just minutes from Des Moines, Iowa on the Marion County Fairgrounds, is proud to announce the makers of 5-hour ENERGY® as the title sponsor of the 56th running of the Knoxville Nationals, a four-day sprint car championship to be held August 10-13.
5-hour ENERGY®, distributed by Michigan-based Living Essentials, LLC, has been a mainstay in NASCAR for the past several years as a sponsor of teams, drivers, and tracks, supporting the various programs through national advertising and retail campaigns. This is the company's first foray into title sponsorship of an iconic grassroots event.
"We support racing in general because of the incredible fan loyalty," said Rise' Meguiar, Vice President of Sales for Living Essentials. "Fans of dirt track and sprint car racing are even more devoted to their sport and we are honored they're welcoming 5-hour ENERGY® into their family."
Casey's General Stores, a long-standing partner with Knoxville Raceway, will continue as the presenting sponsor of the 5-hour ENERGY® Knoxville Nationals, creating a natural retail relationship.
"The association with Casey's General Stores will enable Living Essentials, LLC to promote the Nationals and 5-hour ENERGY® shots throughout their retail locations in the region by way of special displays," added Meguiar. "We are really excited about the possibilities together."
The 5-hour ENERGY® Knoxville Nationals presented by Casey's General Stores features more than 100 of sprint car racing's greatest drivers from around the United States, Canada, Australia and New Zealand. Nearly 21,000 fans converge upon Knoxville for the annual event.
"King of the Outlaws" Steve Kinser remains the winningest Knoxville Nationals driver with 12 victories. Donny Schatz, the defending World of Outlaws Craftsman Sprint Car Series champion, has nine Nationals victories, all of which have occurred in the last 10 years.
The 5-hour ENERGY® Knoxville Nationals presented by Casey's General Stores will also feature live music on select nights, the annual Jeff Gordon Children's Foundation Tony Stewart Kick-It Cup fundraiser featuring Gordon, Stewart and other NASCAR drivers, the Knoxville Nationals parade downtown and more.
More exciting Knoxville Nationals preliminary race title sponsors will be announced soon, including all major event entitlements for the 360 Nationals, Late Model Nationals and Capitani Classic.
Tickets for the four-day 5-hour ENERGY® Knoxville Nationals presented by Casey's General Stores are available online at www.knoxvilleraceway.com or by phone at 641-842-5431.