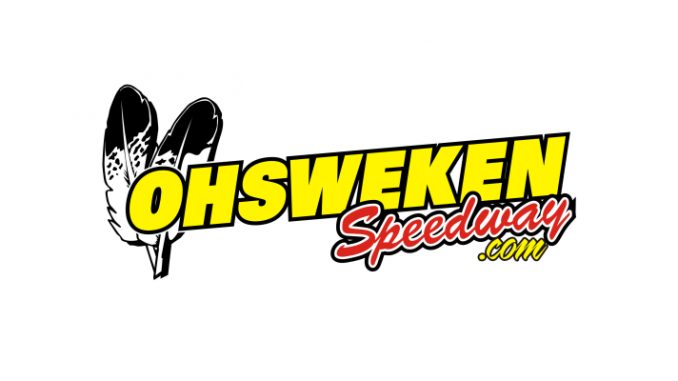 by Tommy Goudge
(June 14, 2016) – Ohsweken, Ontario – Ohsweken Speedway's 21st season of racing continues this Friday, June 17 when Core-Mark International presents Wall of Fame Night, featuring a full weekly racing program plus the TUSA Canada Mod Lite tour.
Jay Mallory, Jim Swing, Abel Castelein, and the Bell family will be honoured this Friday during the second annual Ohsweken Speedway Wall of Fame induction ceremony. They will join 2015 inductees the Styres Family, the Southern Ontario Sprints club, and Mike Giberson.
The Kool Kidz Corr/Pak 360 Sprint Cars, Strickland's GMC Crate Sprint Cars, Affordable Towing & Recovery Thunder Stocks, HRW Automotive Mini Stocks, and Gale's Auto Aftermarket Bombers will be contesting the 5th round of their weekly racing series on Friday.
The TUSA Canada Mod Lite tour has their only Ohsweken visit of the season scheduled this Friday, followed by the second half of their doubleheader weekend at Merrittville Speedway on Saturday. More information about the TUSA Canada Mod Lite tour is available at www.t-usa.org
An average of 114 drivers have signed in for the first 4 rounds of Ohsweken's 2016 season. Jake Brown (360 Sprint Cars), Ryan Hunsinger (Crate Sprint Cars), Dave Bailey (Thunder Stocks), Jon Janssens & Brandon Janssens (tie – Mini Stocks), and Paul Longboat (Bombers) lead the championship standings in their respective divisions heading into this Friday's event.
Racing will take the green flag at 7:30pm this Friday, June 17. Visit the official Ohsweken Speedway website at www.OhswekenSpeedway.com for ticket prices and more information.
TICKETS PLEASE!
Reserve your seats now for the Burger Barn Northern Crate Nationals, Arrow Express Six Nations Showdown featuring the World of Outlaws Craftsman Sprint Car Series, and 12th annual Arrow Express Canadian Sprint Car Nationals weekend. Call 519 717-0023 or visit www.OhswekenSpeedway.com for more information about Special Event Tickets, Gift Certificates, Season Tickets, Parking Passes, Pit Passes, Memberships, and more.
About Core-Mark International: Core-Mark is one of the largest and most valued marketers of fresh and broad-line supply solutions to the convenience retail industry. They offer a full range of products, marketing programs, and technology solutions servicing North America. Visit their website at www.core-mark.com
About Ohsweken Speedway:
Founded in 1996, Ohsweken Speedway is a motorsports complex which includes a 3/8 (0.375) mile clay oval track. The facility is owned by the Styres family, and located in the village of Ohsweken, Ontario, Canada. Ohsweken's weekly Friday night racing program runs from May to September each year, featuring 360 Sprint Cars, Crate Sprint Cars, Thunder Stocks, Mini Stocks, and Bombers, while the season finishes each year with the annual Canadian Sprint Car Nationals. Ohsweken Speedway also hosts weekly Micro Sprint racing on Thursday nights, and has been a yearly stop on the World of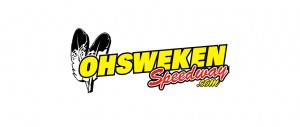 Outlaws Sprint Car series schedule since 2007.