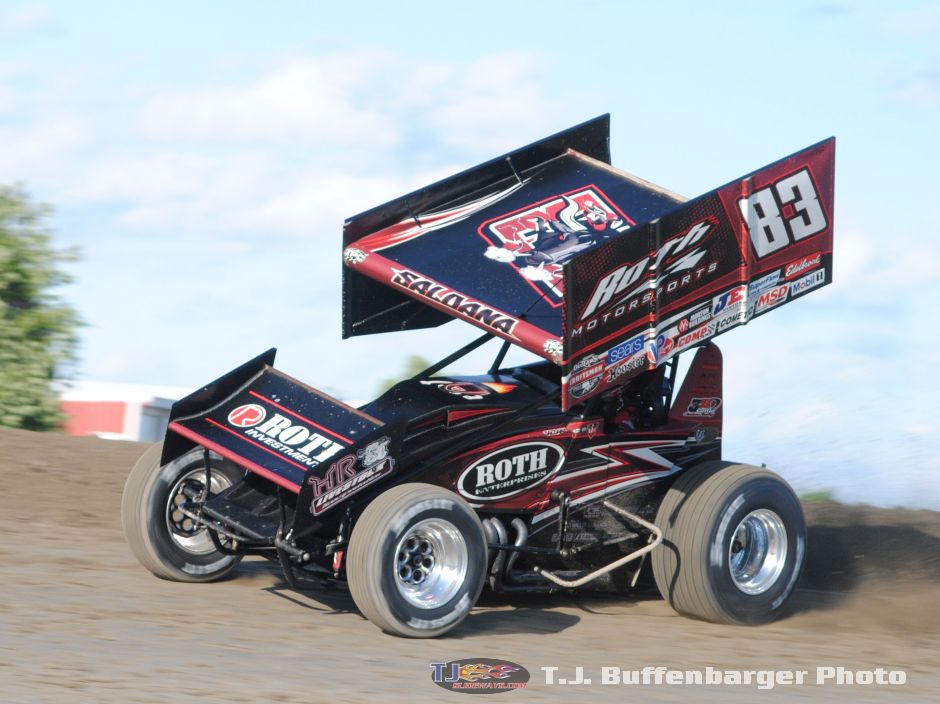 PETERSEN MEDIA
Joey Saldana went into the I-80 Speedway as the only World of Outlaws driver to win at the track, and after the 30 lap feature event that fact still remains true as Saldana wired the field to score his fourth World of Outlaws Craftsman Sprint Car Series win of the 2016 season.
"It means a lot to win another race at the I-80 Speedway," Saldana said. This was one of the last race tracks my grandpa saw me race at before he passed away, so I'd say he was riding with us. We haven't been that great all month, so I really needed this for my team, and my family as well."
Getting the night started in Greenwood, NE by timing the Roth Enterprises/HR Livestock Transportation/Southern Pacific Farms No. 83 machine in third quickest in time trials, 'The Brownsburg Bullet" would then go on and win his heat race.
Finding himself on the front row of the Dash, a second place finish would place Saldana on the front row of the 30-lap A Main event. Starting alongside David Gravel, Saldana would get the lead as the field raced into turns one and two.
Quickly gapping the field, Saldana opened up a two second lead during the first 15 laps of the race, and was continuing to extend it until the caution flew on the 18th lap.
Getting a great jump on the restart, Saldana would get out to a nice lead until the yellow was again shown to the field two laps later. Now with Donny Schatz lined up next to him, Saldana would again break away from the field as the race for the second spot heated up. A final caution set up a green-white-checkered finish, and with Brad Sweet and Schatz chasing after him, Saldana was don't to be denied on this night as he picked up his fourth win of the season.
Friday night saw the series check in at the beautiful Jackson Motorplex in Jackson, MN.
Qualifying seventh on this night, Saldana would again pick up the heat race win before tallying a second place finish in the Dash. Leading the opening circuit in the feature event, Saldana would find himself back in the second spot a lap later after battling with Darryn Pittman.
Staying glued to Pittman's rear bumper, Saldana would continue to hold strong in the second spot until a late flat tire relegated him to ultimately finish in the 12th spot.
Saturday night saw the series travel to the Beaver Damn Raceway, where Saldana opened his night up on top of the speed charts as he picked up his 10th fast time award of the season.
Winning his heat race, the Dash inversion would not be as kind to Saldana as it had been all week as he would start in the sixth position and race his way to finish in the fourth spot, and improve his feature start position.
From the second row Saldana would settle into the fourth position as the first 23-laps of the feature event went caution free. Chasing after the likes of David Gravel and Darryn Pittman who ran ahead of him, Saldana would then feel pressure from a hard charging Schatz during the race's closing laps.
When the checkered flag flew, Saldana closed out a great weekend of racing with a fourth place finish.
"We were right there all three nights, and probably had three Top-Five's if we don't get a flat on Friday," Saldana added. "We are starting to string together some nice runs and it is the right time of the year to be doing that. I have to thank Dennis and Teresa Roth for sticking with me, and my guys for continuing to work hard."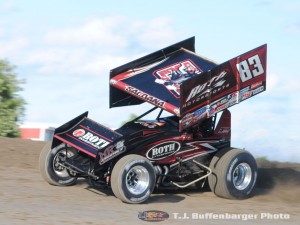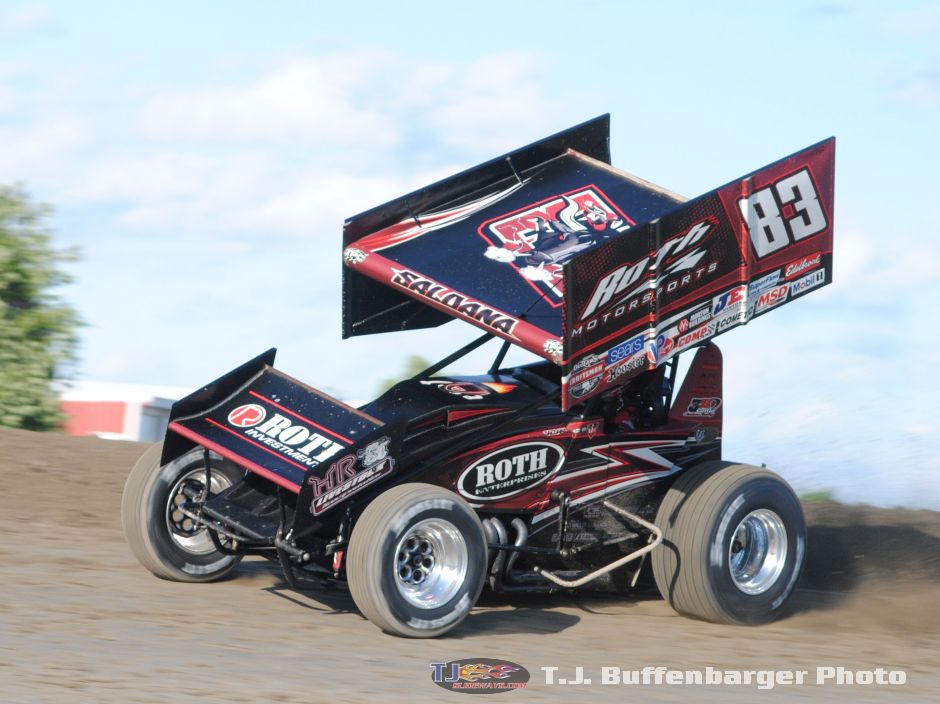 The Roth Motorsports team would like to thank Roth Enterprises, HR Livestock Transportation, Roth Investments, Southern Pacific Farms, 3H Cattle,  Mobil1, FK Rod Ends, Weld Wheels, Brown and Miller Racing Solutions, Kent Performance, Kaeding Performance, and Astro Titanium for their support in 2016.
ON TAP: Joey and the Roth Motorsports team will take to the Rockford Speedway on Wednesday night before two nights of action at Badlands Motor Speedway on Saturday and Sunday.
2016 BY THE NUMBERS: Starts-49, Wins-4, Top 5's-18, Top 10's-36.
STAY CONNECTED: Stay connected with Roth Motorsports by checking out their website, www.rothmotorsports83.com, and stay connected with Joey by following him on Twitter @JoeySaldana.
PETERSEN MEDIA: Petersen Media is a media company that can handle your public relations, marketing, and any other promotional needs. Petersen Media utilizes multiple tactics to help you reach your intended audience, to boost awareness.
For more information contact sales@petersenmediainc.com, by phone at 916-342-3424, visit www.petersenmediainc.com,  www.facebook.com/PetersenMedia, or follow www.twitter.com/petersen_media.