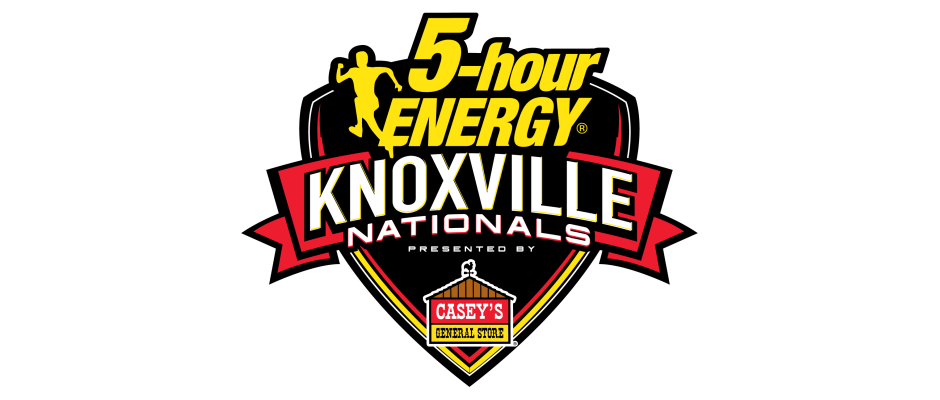 KNOXVILLE, Iowa – (August 13, 2016) – Jon Agan started off the final night of the 2016 5-hour ENERGY Knoxville Nationals presented by Casey's General Store by winning the E-Main event.
Agan from Knoxville, Iowa started on the front and pulled away to a sizeable lead with Danny Smith and Tyler Courtney in tow. Behind them Glen Saville and Byron Reed raced for the fourth and final transfer spot with Reed taking the position on lap five.
The race for second intensified when Smith's front wing collapsed and allowed Courtney to get by for second position on lap eight. One lap later Reed passed Smith for second.
Up front thought it was all Agan with a dominant performance to win the E-Main over Courtney, Reed, and Smith.
56th Annual 5-Hour ENERGY Knoxville Nationals presented by Casey's General Stores Finale
Knoxville Raceway
Knoxville, IA
Saturday August 13, 2016
E-Main (10 Laps): 1. 4 – Jon Agan, 2. 23C – Tyler Courtney, 3. 5R – Byron Reed, 4. 4S – Danny Smith, 5. 1X – Chad Trout, 6. 84 – Scott Bogucki, 7. 75 – Glen Saville, 8. 02 – Mike Reinke, 9. 28AM – Brian Paulus, 10. 15B – Bobby Mincer, 11. 7J – Joe Swanson, 12. 13 – Clyde Knipp, 13. 19 – Bob Weuve, 14. 83c – Adam Cruea, 15. 71B – Robert Bell, 16. 4K – Kody Kinser. (First four finishers transferred to the D-Main)