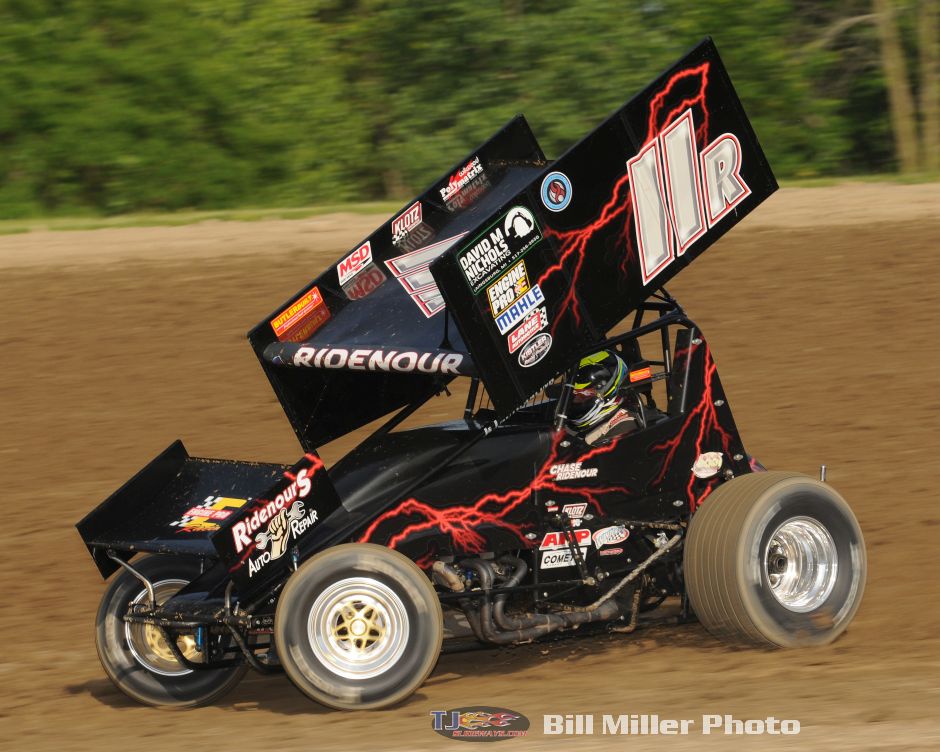 Ridenour PR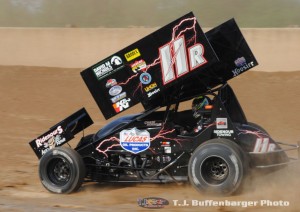 The final event for the Great Lakes Super Sprints at Butler Motor Speedway on Saturday, August 27 was scheduled to be run for the championship that would not be decided to the final lap. Rather, heavy rains in the morning would prove to be too much for track crews to overcome, forcing the event to be cancelled. After a couple days to try and reschedule the event to no avail, GLSS staff officially announced the end of the 2016 racing season.
In just his third year in a full size sprint car, 17 year old Chase Ridenour from Perry, MI was hoping to be competitive all summer long, with a top five points finish in the GLSS. When the dust settled, four feature wins, combined with 10 top five finishes in a row propelled Ridenour to his first GLSS championship. 11 total top 10 finishes, 10 top five finishes, four feature wins in 13 events with an average finish of just 4.7. Six events were rained out during the 2016 season as well.
The turning point of the season came on June 17th when Ridenour took second place at Mt. Pleasant speedway in Mt. Pleasant, MI. The small, 1/4 mile oval was the type of track that Ridenour had struggled with early in his career. With the strong run at Mt. Pleasant, the team gained confidence that they were making the correct chassis adjustments, as well as driving adjustments to be competitive on all types of tracks. The remainder of the season, Ridenour would not finish outside the top five.
After a two year absence from victory lane, the long awaited second victory came on the first night of a three way weekend at Tri-City Motor Speedway in Auburn, MI on July 29. After a race long battle with sprint car stand-out Dustin Daggett, Ridenour was able to take advantage of a rare mistake by Daggett in the closing laps to take the win. The following night at Merritt Speedway in Lake City, MI, Ridenour led every lap to pick up his second win in a row with the GLSS. On night three at I-96 Speedway in Lake Odessa, MI, Ridenour would have to come from behind with a thrilling last lap pass for the victory. The fourth win would come two weeks later on August 13th at Thunderbird Raceway in Muskegon, MI.
Aside from the Great Lakes Super Sprints schedule, Ridenour also ran several events at other race tracks. He was able to secure his first top ten finish with Tony Stewart's Arctic Cat All Star Circuit of Champions, as well as an 18th place run with the Craftsman World of Outlaws. The final highlight of the season was a feature win on July 16th at Butler Motor Speedway in their weekly sprint car division.
For the remainder of 2016, Ridenour plans to run just a few more races. A three day event, the Canadian Sprint Car Nationals at Ohsweken Speedway, in Ohsweken, Ontario, Canada on September 15, 16, and 17. Plus, the Craftsman World of Outlaws will return to Hartford Speedway in Hartford, MI on Wednesday, September 21st.