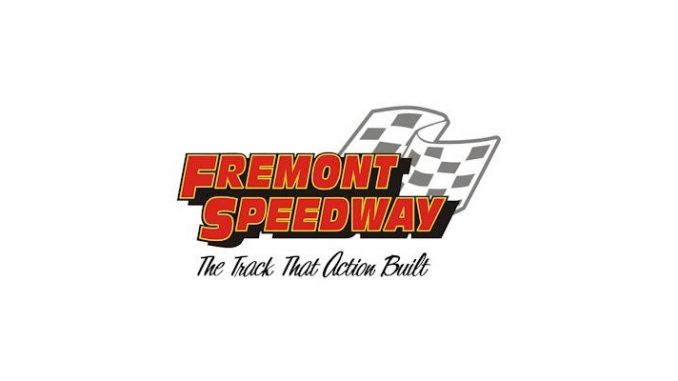 From Brian Liskai
FREMONT, Ohio (September 17, 2016) – Persistent rains throughout the day Saturday have forced Fremont Speedway to cancel the second night of the 9th Annual Jim Ford Classic. The make-up date of Sunday, Sept. 18 has also been cancelled due to the amount of rain that has fallen.
"It's rained all morning and throughout the afternoon. They are calling for more rain throughout the day and evening and with the humidity we just won't have enough time and opportunity to get the track dried," said Rich Farmer, Fremont Speedway Promoter. "I hate this for Jon Horn and JLH General Contractor. Jon puts a lot of effort and a lot of money up for this event and we sincerely appreciate all his does for Fremont Speedway."
Farmer invited fans to the campground across the street from the track Saturday evening where the band Quick Shine will perform.
Earlier in the day Saturday the annual kick ball tournament was held to raise funds for childhood cancer research and the Kick-It champions was team Red, White and Blue as they bested 9 other teams. Because of the rain the silent auction was unable to be held as the tournament was moved to the Fremont YMCA. The silent auction will take place during the next scheduled race. Fremont Speedway has raised over $150,000 over the past five years through the Kick-It foundation.
Also, the Fremont Speedway 2017 queens and lil miss contest were held and Lydia Liskai will reign as the track's queen while Haley Huffman will serve as the Lil Miss. There were eight young ladies who competed for the title of Fremont Speedway Queen and eight who competed for the Fremont Speedway Lil Miss 2017. Each contest had to submit an essay and were then questioned by judges Pat Mowry who represented the Sandusky County Fairboard; Scott Barman, Fremont Speedway Assistant Flagman; Sarah Dussel, wife of sprint car driver Nate Dussel; Farmer; and sprint car driver and former track champion Craig Mintz.
Fremont Speedway will be back in action Saturday, Oct. 1 for the Open Wheel Shootout featuring the winged 410 and 305 sprints and the Rick's Truck and Equipment Buckeye Outlaw Sprint Series non-wing sprints.
For more information go to www.fremontohspeedway.com