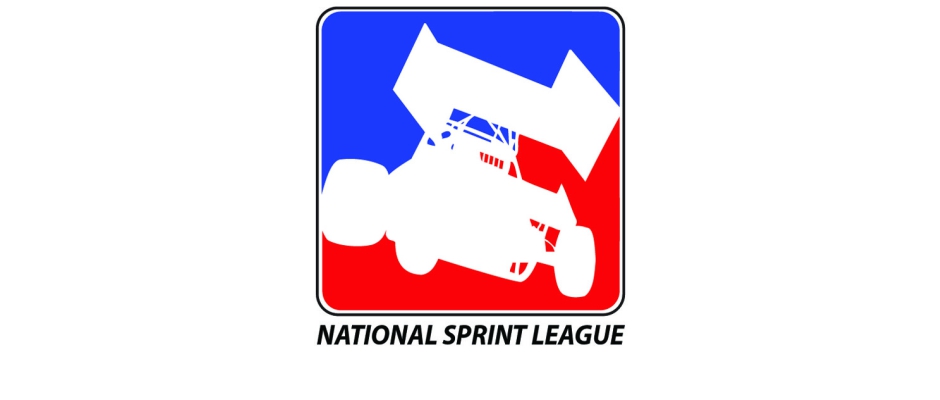 Inside Line Promotions

WINDOM, Minn. (Sept. 19, 2016) – The chase for the National Sprint League championship has been intense since the season-opening race in early May.
Danny Lasoski and Craig Dollansky have duked it out, wheel to wheel and wing to wing, for nearly five months. With only three races remaining – two that provide points – the leader has a clear advantage for the first time.
Lasoski used a pair of strong performances during last weekend's co-sanctioned races with the World of Outlaws Craftsman Sprint Car Series to build a 459-point lead. With the maximum number of points a driver can earn in a single event at 440, Lasoski is within striking distance of his second straight NSL title.
However, the battle for the runner-up position is very much up in the air. Dollansky holds a 61-point advantage over Brian Brown, who is tied with Lasoski and Dollansky with three feature wins this season.
Brown has been on a mission during the summer as he has earned six podium finishes in the last 10 races. That is one more than Lasoski and twice as many as Dollansky during that stretch.
Ian Madsen isn't far behind in the race for second place. He ranks fourth in the championship standings – only 271 points behind Brown. With a pair of strong runs and a little luck on his side Madsen can be a contender to climb higher in the standings. Madsen ranks third in the series in top fives with 13, which is one behind both Lasoski and Dollansky and two ahead of Brown.
A non-points race at Lincoln Speedway in Abbottstown, Pa., this Saturday precedes the final event of the season – the 21st annual Queen's Royale on Sept. 30 and Aug. 1 at St. Francois County Raceway in Farmington, Mo.
NEXT EVENT –
Saturday at Lincoln Speedway in Abbottstown, Pa., for the Dirt Classic (non-points race)
UNOFFICIAL NATIONAL SPRINT LEAGUE TOP 10 IN POINTS AFTER ROUND 23 –
.1. 2-Danny Lasoski 7830; 2. 2ks-Craig Dollansky 7371; 3. 21-Brian Brown 7310; 4. 18-Ian Madsen 7039; 5. 55-Brooke Tatnell 5814; 6. 17w-Kerry Madsen 5727; 7. 1s-Sammy Swindell 5355; 8. 7w-Tasker Phillips 4976; 9. 56n-Davey Heskin 4490; 10. 10-Dakota Hendrickson 4146.
2016 FEATURE WINNERS –
Kerry Madsen – 4 (Knoxville Raceway in Knoxville, Iowa, on May 28 and June 18 and Jackson Motorplex in Jackson, Minn., on July 29 and Sept. 4); Brian Brown – 3 (Knoxville Raceway in Knoxville, Iowa, on June 4 and July 23 and Jackson Motorplex in Jackson, Minn., on Sept. 3); Craig Dollansky – 3 (Jackson Motorplex in Jackson, Minn., on May 20 and June 22 and Iowa State Fair Speedway in Des Moines, Iowa, on May 29); Danny Lasoski – 3 (Knoxville Raceway in Knoxville, Iowa, on May 21 and Aug. 27 and Mason City Motor Speedway in Mason City, Iowa, on June 19); Terry McCarl – 2 (I-80 Speedway in Greenwood, Neb., on May 6 and Hancock County Speedway in Britt, Iowa, on July 31); Daryn Pittman – 2 (Jackson Motorplex in Jackson, Minn., on June 24 and Southern Iowa Speedway in Oskaloosa, Iowa, on Aug. 8); Sammy Swindell – 2 (Knoxville Raceway in Knoxville, Iowa, on June 25 and July 1); Ian Madsen – 1 (Knoxville Raceway in Knoxville, Iowa, on July 30); Joey Saldana – 1 (U.S. 36 Raceway in Osborn, Mo., on Sept. 17); Donny Schatz – 1 (Clay County Fair Speedway in Spencer, Iowa, on Sept. 16); and Logan Schuchart – 1 (Cedar Lake Speedway in New Richmond, Wis., on July 8).
MEDIA LINKS –
Website: http://www.NationalSprintLeague.com
Twitter: http://www.Twitter.com/NSLSeries
Facebook: https://www.facebook.com/NSLSeries
MARKETING PARTNERS –
The National Sprint League would like to thank Abdo, Eick & Meyers, LLP, Arnold Motor Supply, Bank Midwest, Brown & Miller Racing Solutions, Deberg Concrete, Hepfner Racing Products, Hooker Harness, Kaeding Performance, Keizer Aluminum Wheels, KSE Racing Products, Max Papis Innovations, MyRacePass, Rod End Supply, Rossie Feed & Grain, Slade Shock Technology, Ti22 Performance, TiLUBE Motorsport Lubricants, Vortex Wings and Walker Performance Filtration for support throughout the 2016 season.
NATIONAL SPRINT LEAGUE –
The National Sprint League was established in 2015 as a premier 410ci winged sprint car series focusing on the Midwest. In 2016, the series branches into the 360ci winged sprint car ranks with the GoMuddy.com National Sprint League 360 Sprint Car Series as well as multiple regions across the United States. For the latest news and information among all the NSL entities, visit http://www.NationalSprintLeague.com .
INSIDE LINE PROMOTIONS –
Inside Line Promotions specializes in affordable public relations and media management for motor sports drivers, teams, sponsors, tracks, series, events, organizations and manufacturers. ILP Founder Shawn Miller leverages professional journalism with new media technologies and social networking to improve your exposure and the return on investment for your sponsors.
To meet the media relations needs of your program by joining Team ILP, contact Shawn at 541-510-3663 or Shawn@InsideLinePromotions.com. For more information on Inside Line Promotions, visit http://www.InsideLinePromotions.com.
*PHOTO BY JOHN LEE*