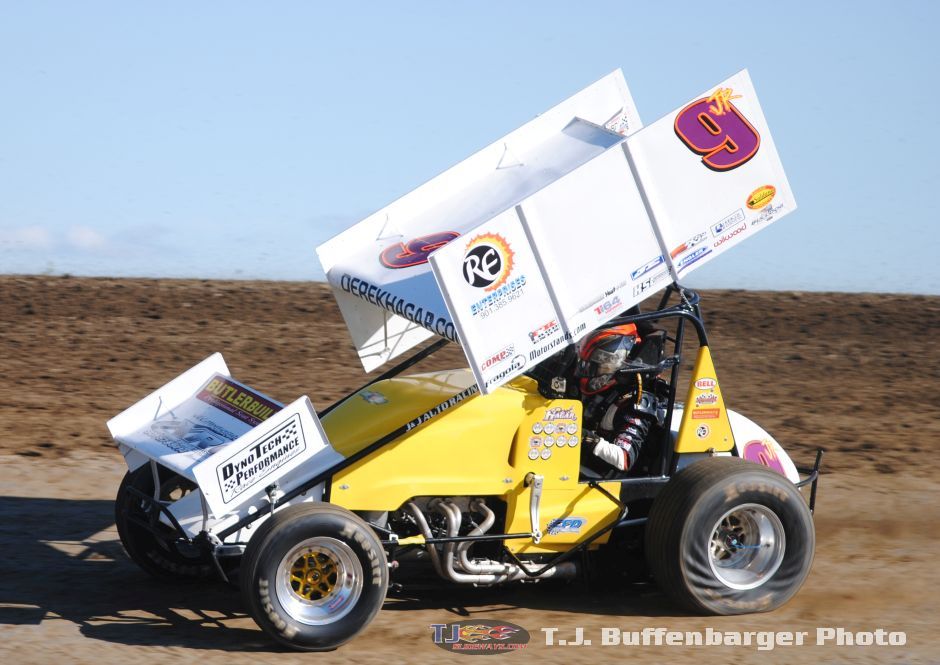 From Inside Line Promotions
MARION, Ark. (Nov. 2, 2016) – Derek Hagar is preparing for a backyard battle this weekend during the 29th annual COMP Cams Short Track Nationals presented by Hoosier Tires at I-30 Speedway in Little Rock, Ark.
Hagar has already seen success at the bullring this season. He brought home a win and a sixth-place finish earlier this year.
"We've had some pretty good success at that race track this year," he said. "It would be nice to pick up another win."
I-30 Speedway is a home track for Hagar and while he's had success there, he has yet to pick up the prestigious win at the Short Track Nationals.
"I've made the show three or four times, the first time during my rookie season back in 2006," he said. "It would be nice to go out in front of our home crowd and home state to pick up one of our biggest paydays of the year."
Hagar knows that the competition is going to be tough, but he and his team are ready to give it their best shot.
"It's going to be a stout field this weekend, just like it always is," Hagar said. "We just have to get out there, make all three nights count and try to finish on top on Saturday."
Hagar has earned 15 feature victories this season, which is only one win shy of tying his career-best mark for triumphs in a season.