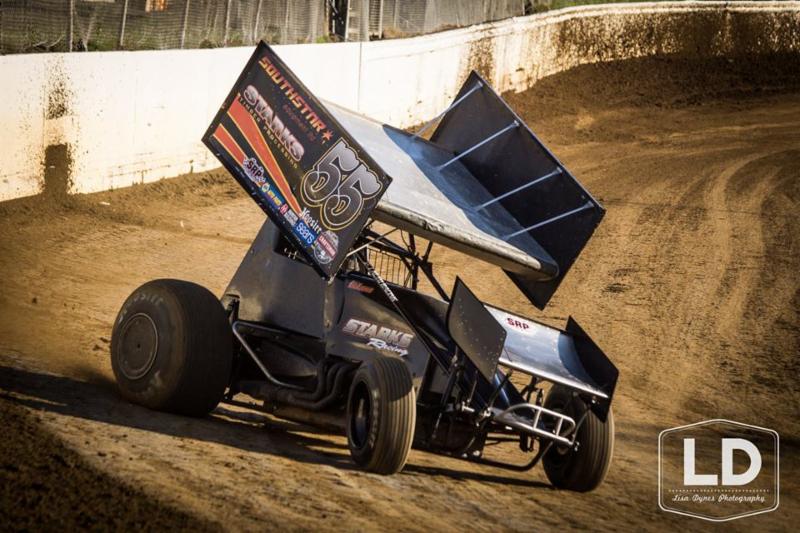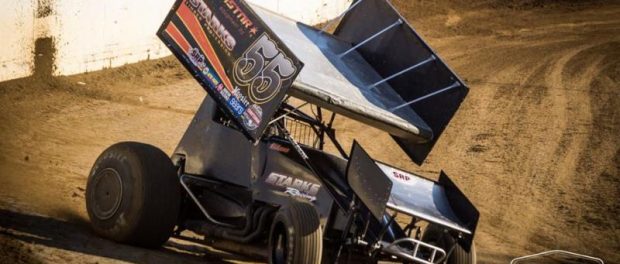 From Inside Line Promotions
PUYALLUP, Wash. (November 16, 2016) – Trey Starks topped his career-best season in 2016.
After last year's eight feature victories, which was nearly three times the number he'd ever previously earned in a single season, Starks jumped onto the national scene in 2016 in a big way by winning 11 races at 11 different tracks from coast to coast.
Starks was victorious in his home state of Washington as well as in South Carolina, Oregon, Montana, North Carolina and in Canada. He also won multiple races for three different teams.
"I think the best way to become a better racer is to always test yourself by racing at new tracks and with new series and by driving for different owners," he said. "We take a lot of pride that we won 11 races and they were all at different tracks."
Starks captured his first international win during the famed Gold Cup at Castrol Raceway in Edmonton, Alberta, Canada, in August with the NSA Shootout. He also garnered the inaugural World Short Track Championships at The Dirt Track at Charlotte in Concord, N.C.
Starks drove to his first career Western Sprint Tour Speedweek feature victory in July at Southern Oregon Speedway in White City, Ore., which propelled him to his first career Speedweek title.
He also charged from 20th to win a USCS Series event at Cherokee Speedway in Gaffney, S.C., in October and he claimed Summer Thunder Sprint Series victories in April at Central Washington State Fair Raceway in Yakima, Wash., and in June at Grays Harbor Raceway in Elma, Wash.
"We won a lot of cool races this year," he said. "We also had some good results racing with the World of Outlaws Craftsman Sprint Car Series and out in Pennsylvania. It was definitely the best season of my career and hopefully I can keep topping myself year after year.
"I want to thank Jeff McCall, Doug Rutz and Scott Gobrecht for giving me great sprint cars to drive. I also want to say thanks to my sponsors for backing me and my family, friends and fans for the support. This was a really, really fun year and I hate to see it end, but I'm really looking forward to 2017."