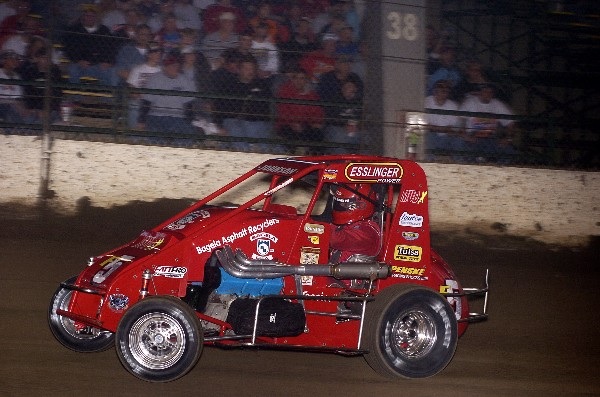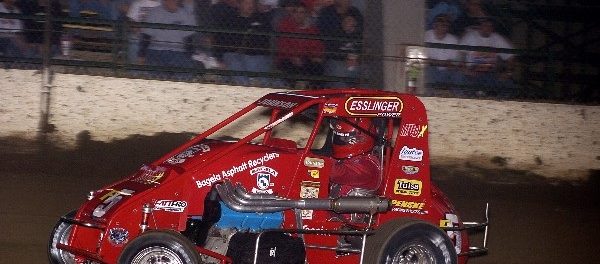 From Bill Wright
November 30, 2016 – After eight seasons, Wayne Johnson and Wayne Simmons are reuniting for a Chili Bowl run in January at the Tulsa Expo Center. The Oklahoma City driver will pilot the Wayne Simmons Twister Chassis, D&E Supply, Two-C Racing #2c. The Chili Bowl commences January 9-14.
Johnson and Simmons have paired up three times in Tulsa, making the finale twice. In 2006, Wayne stormed from the F main through sixth laps and five features all the way to the finale before suffering a DNF. "We had a brake rotor issue in the feature," he says. "I believe we had set a Chili Bowl record for the most cars passed. We were up to eighth before we had to pull out."
Incidentally, 2006 was Wayne's first ride in a midget. The team made the finale again in 2007 and their last Chili Bowl was 2008.
Wayne is looking forward to getting back to the Chili Bowl. "I'm looking forward to getting back on the track there," he says. "It's been a few years, but we have a lot of excitement heading in. We know it's going to be tough, but we'd like to get in that finale again and make some noise."
Get Involved with the Chili Bowl Team!
The team is actively seeking partners for the Chili Bowl. If you're interested, contact Wayne Simmons at 918 901-3462!