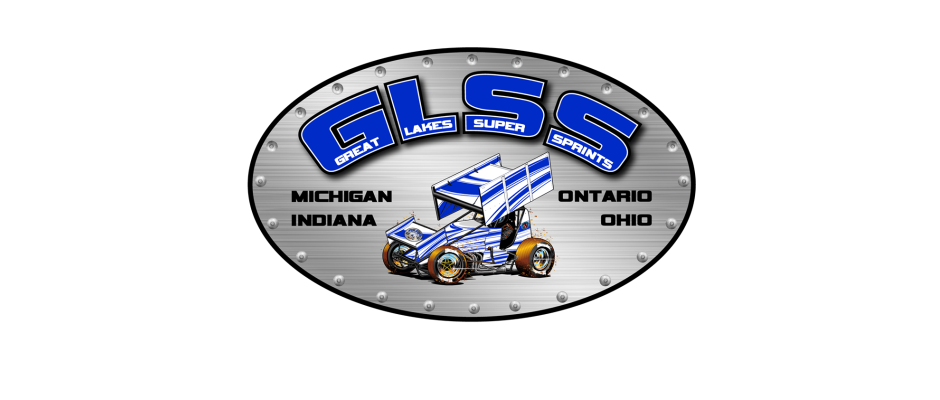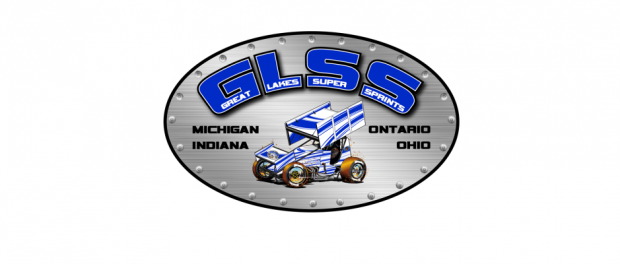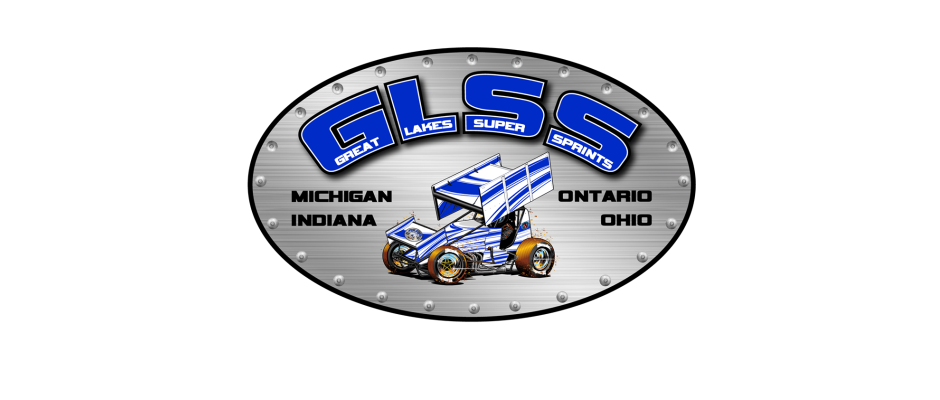 From GLSS
Happy New Year! We are pleased to release our 2017 racing schedule! We have worked hard the past 2 months to put a schedule together that will give 360 winged car owners and drivers an opportunity to race at some of the best tracks in the Tri-State area. We will tour around NW Ohio, Nothern Indiana and Michigan this year with some great opportunities for our fans to come to their favorite tracks to see some great sprint car racing. We'll have 2 three day weekends and 1 four day weekend that should provide some exciting racing!
We will start off our season in Lima for one of 5 visits this season for the NRA Sprint Invaders season opener on April 14th. We will follow up with 2 more races in April on the 21st and 22nd at Lima and Waynesfield.
In May we'll revisit Ohio for the traditional Memorial Weekend Classic which will be the 26th, 27th and 28th. This will be the first of our triple header weekends, racing at Limaland and Waynesfield for sure and waiting on confirmation for the Sunday race from one of two tracks.
June 9th will start off with our Michigan opening weekend at Tri-City Motor Speedway for our first of 3 visits this season. June 10th we will travel to Crystal Motor Speedway for night 2.
We will be off on Friday, June 16th, but will travel to Montpelier Speedway for our first of two visits in Indiana this season on June 17th. On June 18th we'll travel to Waynsefield Raceway Park for a Sunday race that will be the kick off of Ohio Speedweek.
On June 23rd, we'll be back in Michigan at I-96 Speedway near Lake Odessa. On Saturday, June 24th we'll make the short travel to Thunderbird Speedway in Muskegon, MI. Our visits to both tracks will be our first of two visits this season.
We'll end June traveling back to Ohio to celebrate the Fourth of July weekend with 4 races on docket! We'll kick things off on Friday, June 30th at Limaland ($2,000 to win), then making our way to Fremont Speedway ($2,000 to win) on Saturday to kick things off on July 1st. Sunday's race will be announced when final details are worked out, but Monday, July 3rd we'll be back at Waynesfield Raceway Park for a $4,000 to win race finishing out the weekend.
The next two weekends, July 7 and 8 and July 14 and 15 we will taking off. On July 21st we will kick off our Mid Summer Triple Header at Tri-City Motor Speedway. We will then travel to Merritt Speedway on July 22nd for our one visit this season and finish up for a late afternoon race at I-96 Speedway on Sunday July 23rd. The Sunday race will be an Open Wheel Special also including MTS Sprints and modifieds.
On July 27th we'll make our last visit to Limaland Raceway Park. On Saturday July 28th we'll travel for our last visit to Montpelier Speedway. We'll take off the first two weekends of August and be back in Michigan for the rest of the season.
On Friday, August 18th we'll make our first visit to Hartford Speedway and get to try out the new 3/8ths mile track! At this point we are negotiating a Saturday night race for August 19th and will announce it at a later time.
We will be heading to Manistee County Fairgrounds on Friday, August 25th to race the big, flat ½ mile in Onekama, MI. Saturday we will travel down the west coast of Michigan to race our final race of the season at Thunderbird Speedway.
We will be closing our season at Tri-City Motor Speedway. We are scheduled for Friday night September 1st. There is a race in the works for September 2nd. When that race is figured out it will be determined if the 1st or the 2nd will be our final championship race for the season.
Barry Marlow, owner of GLSS and Ron Hammond, the new owner of the NRA Sprint Invaders have taken great steps to strengthen 360 racing in the Tri-State area. This year all regular GLSS races will again be $1,750.00 to win with a total purse of $11,100.00 and this year all regular NRA races will pay $1,650.00 to win with a total purse of $11,100.00. Another change this season will be both series will be racing on the Hoosier MED RR tire.
The team work is evident in our schedules for 2017. You'll notice there are 36 races and potentially up to 40 races this season for 360 winged sprint cars at up to 17 different tracks. The other noticeable element is there are no GLSS and NRA races scheduled on top of each other. We have also worked our schedules to leave weekends open for the Knoxville 360 Nationals on August 3rd,4th and 5th as well as the Ohsweken Canadian Nationals on September 14th, 15th and 16th.
Absent from our schedule for 2017 are any American Sprint Car Series (ASCS). Unfortunately, for next season, we weren't able to get any dates that worked for GLSS and The Lucas Oil ASCS. We will continue to look for opportunites in the future to bring them out here again.
4/14/2017
Limaland Motorsports Park – Lima, OH
2017 NRA Season Opener
360 Sprints – Winged: NRA Sprint Invaders with Great Lakes Super Sprints
4/21/2017
Limaland Motorsports Park – Lima, OH
360 Sprints – Winged: NRA Sprint Invaders with GLSS-Great Lakes Sprint Series
4/22/2017
Waynesfield Raceway Park – Waynesfield, OH
360 Sprints – Winged: NRA Sprint Invaders with GLSS-Great Lakes Sprint Series
5/26/2017
Limaland Motorsports Park – Lima, OH
Memorial Day Weekend Classic Day 1
360 Sprints – Winged: NRA Sprint Invaders with GLSS-Great Lakes Sprint Series
5/27/2017
Waynesfield Raceway Park – Waynesfield, OH
Memorial Day Weekend Classic Day 2
360 Sprints – Winged: NRA Sprint Invaders with GLSS-Great Lakes Sprint Series
5/28/2017
TBA – Tba, OR
Memorial Day Weekend Classic Day 3
360 Sprints – Winged: NRA Sprint Invaders with GLSS-Great Lakes Sprint Series
6/9/2017
Tri-City Motor Speedway – Auburn, MI
GLSS Michigan Opener Day 1
360 Sprints – Winged: GLSS-Great Lakes Sprint Series
6/10/2017
Crystal Motor Speedway – Crystal, MI
GLSS Opening Weekend Night 2
360 Sprints – Winged: GLSS-Great Lakes Sprint Series
6/17/2017
Montpelier Motor Speedway – Montpelier, IN
360 Sprints – Winged: NRA Sprint Invaders with GLSS-Great Lakes Sprint Series
6/18/2017
Waynesfield Raceway Park – Waynesfield, OH
Ohio Speedweek Opener
360 Sprints – Winged: NRA Sprint Invaders with GLSS-Great Lakes Sprint Series
6/23/2017
I-96 Speedway – Lake Odessa, MI
360 Sprints – Winged: NRA Sprint Invaders with GLSS-Great Lakes Sprint Series
6/24/2017
Thunderbird Raceway – Muskegon, MI
360 Sprints – Winged: NRA Sprint Invaders with GLSS-Great Lakes Sprint Series
6/30/2017
Limaland Motorsports Park – Lima, OH
4th of July Weekend Day 1
360 Sprints – Winged: NRA Sprint Invaders with GLSS-Great Lakes Sprint Series
7/1/2017
Fremont Speedway – Fremont, OH
4th of July Weekend Day 2
360 Sprints – Winged: NRA Sprint Invaders with GLSS-Great Lakes Sprint Series
7/2/2017
TBA – Tba, OR
4th of July Weekend Day 3
360 Sprints – Winged: NRA Sprint Invaders with GLSS-Great Lakes Sprint Series
7/3/2017
Waynesfield Raceway Park – Waynesfield, OH
4th of July Weekend Day 4
360 Sprints – Winged: NRA Sprint Invaders with GLSS-Great Lakes Sprint Series
7/21/2017
Tri-City Motor Speedway – Auburn, MI
Mid Summer Triple Header Weekend Day 1
360 Sprints – Winged: NRA Sprint Invaders with GLSS-Great Lakes Sprint Series
7/22/2017
Merritt Speedway – Merritt, MI
Mid Summer Triple Header Weekend Day 2
360 Sprints – Winged: NRA Sprint Invaders with GLSS-Great Lakes Sprint Series
7/23/2017
I-96 Speedway – Lake Odessa, MI
Mid Summer Triple Header Weekend Day 3
360 Sprints – Winged: NRA Sprint Invaders with GLSS-Great Lakes Sprint Series
7/28/2017
Limaland Motorsports Park – Lima, OH
360 Sprints – Winged: NRA Sprint Invaders with GLSS-Great Lakes Sprint Series
7/29/2017
Montpelier Motor Speedway – Montpelier, IN
360 Sprints – Winged: NRA Sprint Invaders with GLSS-Great Lakes Sprint Series
8/18/2017
Hartford Speedway – Hartford, MI
360 Wings and MTS Non-Wing
360 Sprints – Winged: GLSS-Great Lakes Sprint Series
8/25/2017
Manistee County Fairgrounds – Onekema, MI
360 Sprints – Winged: GLSS-Great Lakes Sprint Series
8/26/2017
Thunderbird Raceway – Muskegon, MI
360 Sprints – Winged: GLSS-Great Lakes Sprint Series
9/1/2017
Tri-City Motor Speedway – Auburn, MI
360 Sprints – Winged: GLSS-Great Lakes Sprint Series