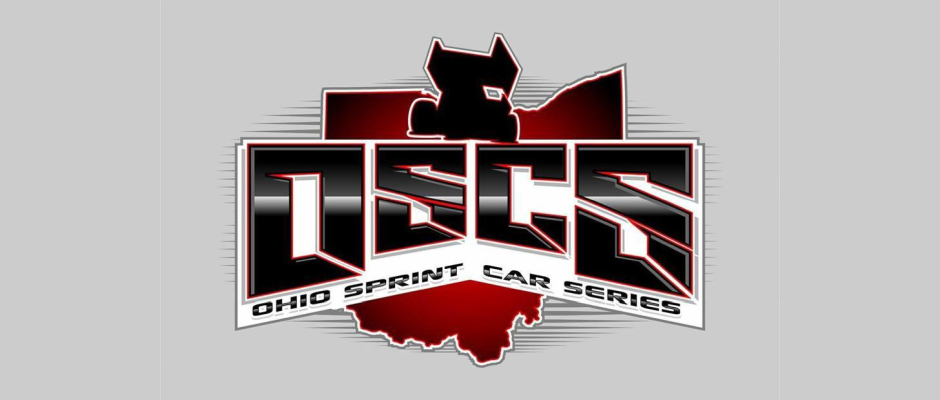 From Fully Injected Motorsports
CHILLICOTHE, Ohio (January 5, 2017) – Boasting a schedule reaching nearly 30 events across much of the Buckeye State, the Ohio Sprint Car Series presented by Ohio Heating will work to achieve a new level of success in 2017, showcasing a schedule, point fund and contingency program that exceeds seasons prior. Now partnered with Ohio Heating as the presenting sponsor, the Ohio Sprint Car Series presented by Ohio Heating will promote talent and competitiveness during 25 confirmed dates in 2017, with the potential for others to be confirmed during the next several weeks.
"First and foremost, I want to welcome Ohio Heating to the Ohio Sprint Car Series family," said Brad McCown, Ohio Sprint Car Series owner. "They will be the presenting sponsor for the series in 2017, and I am confident that their help and support will only push our series toward bigger and better things. The schedule is exciting so far, but we still have some dates to add; hopefully more than expected. The help and support from all of our great partners, as well as the leadership from all of our officials, will certainly make for an exciting season in 2017. I'm ready to begin."
Under the direction of Series Race Director Jack Hewitt, and series officials Bob Chaney and Sherry Myers, the Ohio Sprint Car Series presented by Ohio Heating will visit six different facilities during their 2017 campaign, highlighting the season with multiple co-sanctioned events with the FAST Sprint Title Series and the Arctic Cat All Star Circuit of Champions. A total of eight co-FAST programs will be conducted in 2017, capped off with the $5,000-to-win Jim Ford Classic at Fremont Speedway on September 16. In addition, a total of twelve events on the schedule will award a minimum of $3,000.
The 2017 Ohio Sprint Car Series season will hit high gear on Thursday, Friday and Saturday, August 10-12, with a mega, three-day weekend at the recently revamped Mansfield Motor Speedway in Mansfield, Ohio. With plans to cover the half-mile, paved oval with dirt, the Mansfield complex, now operated by Cody Sommer, will host back-to-back co-sanctioned blockbusters featuring the Ohio Sprint Car Series presented by Ohio Heating and the FAST Sprint Title Series. The weekend will begin with a $3,000-to-win preliminary program on Friday, August 11, followed by a $15,000-to-win colossus on Saturday, August 12; the largest payday in Ohio Sprint Car Series history. Open practice will be conducted on Thursday, August 10.
Ohio Sprint Car Series presented by Ohio Heating competitors will compete for an overall point fund exceeding $23,000 in 2017. Divided amongst the top-ten point finishers at the conclusion of the season, the 2017 champion will earn $7,500, followed by $4,000 for second, $2,500 for third, $2,000 for fourth, and $1,500 for fifth. Point finishers in positions sixth through tenth will earn $1,400, $1,300, $1,200, $1,100, and $1,000, respectively.
Drivers will also be eligible for multiple contingencies that will be awarded during each and every program. Nightly contingency awards will be supported by Millhone Motorsports, Saldana Racing Products and Pyrotect, with more expected to join the list before the season begins.
"We have a long list of dedicated supporters that are a part of this series, but we are always looking for ways to create new, professional partnerships," McCown explained. "Those who would like to discuss those possibilities should contact me directly. We are constantly looking for ways to extend the Ohio Sprint Car Series family."
2017 OSCS presented by Ohio Heating Schedule (Tentative):
April 1 – Atomic Speedway
April 28 – Moler Raceway Park
April 29 – Atomic Speedway (co-FAST Event: $3,000-to-win)
May 6 – Wayne County Speedway
May 12 – TBA
May 13 – Atomic Speedway
May 20 – Atomic Speedway
May 27 – Fremont Speedway (co-FAST Event: $5,000-to-win)
June 2 – Attica Raceway Park (co-FAST Event: $3,000-to-win)
June 3 – Atomic Speedway
June 10 – Wayne County Speedway
July 1 – Wayne County Speedway
July 2 – Atomic Speedway: "Stars 'n Stripes 30" $3,000-to-win
July 22 – Atomic Speedway
July 28 – Attica Raceway Park (co-FAST Event: $3,000-to-win)
July 29 – Wayne County Speedway
August 4 – Moler Raceway Park – "Freedom 40 Qualifier"
August 5 – Atomic Speedway – "Freedom 40"-$5,000-to-win
August 10 – Mansfield Motor Speedway (Open Practice)
August 11- Mansfield Motor Speedway – "Great Lakes Dirt Nationals" (co-FAST: $3,000-to-win)
August 12 – Mansfield Motor Speedway – "Great Lakes Dirt Nationals" (co-FAST: $15,000-to-win)
August 18 – TBA
August 19 – Wayne County Speedway
August 25 – Atomic Speedway – Open Wheel Championship (co-All Star: $5,000-to-win)
September 2 – Atomic Speedway
September 15 – Fremont Speedway (co-FAST Event: $3,000-to-win)
September 16 – Fremont Speedway – "Jim Ford Classic" (co-FAST Event: $5,000-to-win)
September 30 – Atomic Speedway – "OSCS Championship Night" $4,000-to-win
2017 OSCS presented by Ohio Heating point fund:
1. $7,500
2. $4,000
3. $2,500
4. $2,000
5. $1,500
6. $1,400
7. $1,300
8. $1,200
9. $1,100
10. $1,000
2017 OSCS presented by Ohio Heating contingency awards:
Millhone Motorsports Dash winner – $200
Saldana Racing Products "Tough Break of the Night Award – $50 product certificate
Pyrotect B-main winner – $50 product certificate