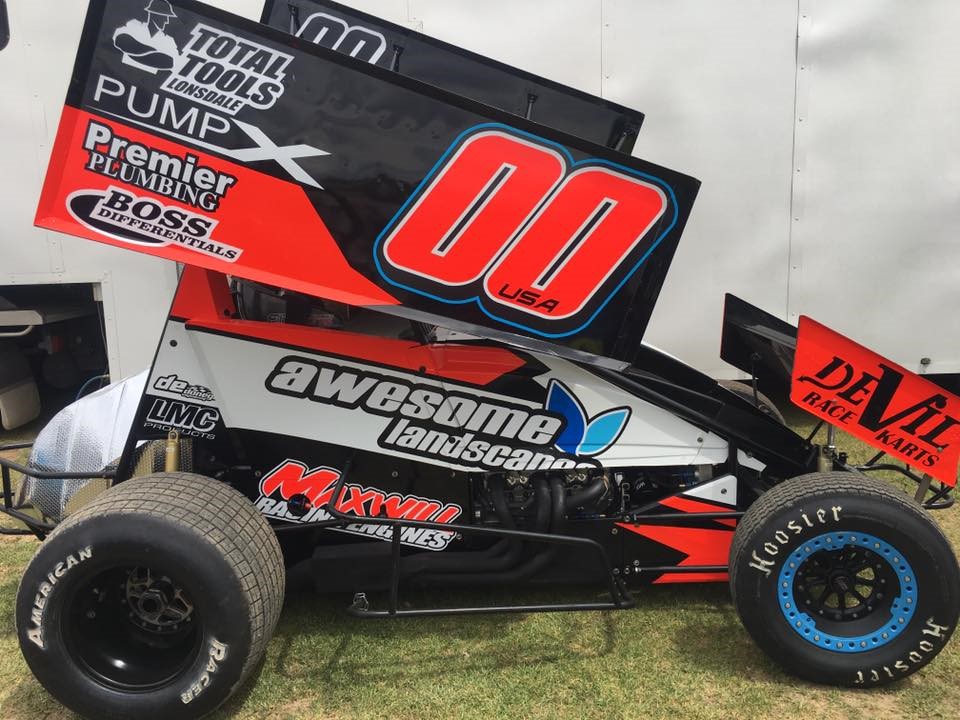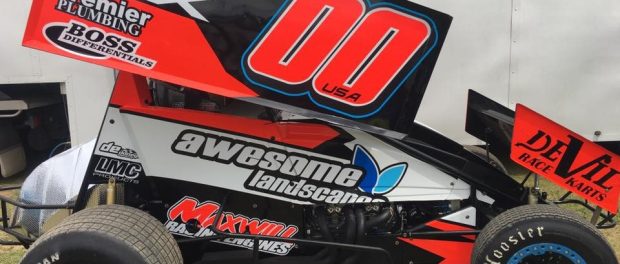 From Peterson Media
After taking part in the annual Tulsa Shootout to ring in 2017, Cory Eliason departed the prestigious Micro Sprint Event and headed to Australia for the first time in his career and picked up a ninth place finish during his first night of action.
"It was great to get over and get acclimated with Adam Currie's team," Eliason said. "We ran Murray Bridge and it was an extremely hot day. We did some good things and we ended up with a ninth place finish."
Taking to the small confines of Murray Bridge, Eliason would get his Australian campaign kicked off well, as he would time the Awesome Landscape/Maxwill Engines/Total Tools No. 00 entry in fourth fastest in qualifying time trials.
Racing his way to a second place finish in heat race action, the Kingsburg, CA native would successfully secure a spot in the night's feature event.
Finding himself in the eighth spot to take the green flag, the scorching temperatures would make passing tough, as Eliason would hang in the Top-10 during the duration of the race.
On the extreme short track, Eliason would battle in the eighth spot as traffic would soon come into play for the front-runners. Late in the race, Eliason would get stuck trying to get by a fellow competitor, and it would result in him falling back to the ninth spot with just four laps remaining in the race.
Thinking better of forcing any issues for a spot, Eliason would hang on to the ninth spot as he brought his first night of action to a close.
"It was great to get a night of racing in, and I am looking forward to doing it again this weekend," Eliason added. "Again, I really am so thankful to Adam Currie for this opportunity, and I hope we can run well while I am here."