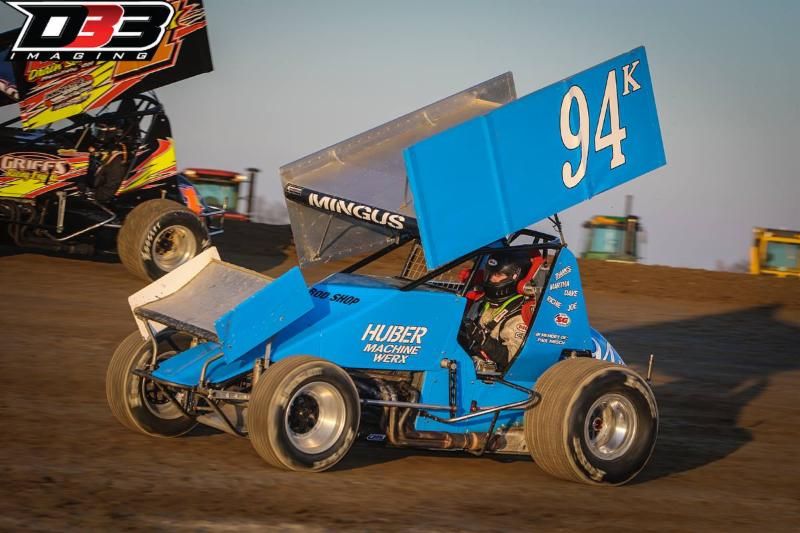 From Inside Line Promotions
HURON, Ohio (February 9, 2017) – FK Rod Ends will help Kevin Mingus work toward his racing goals in 2017 as he continues to transition from asphalt racing to dirt.
Mingus and the Kurt Huber Racing/Kevin Mingus Motorsports team have been very busy the past few months building a team to take on the best 305ci sprint car teams in the country this season. FK Rod Ends, which is a leading manufacturer of rod ends and spherical bearings that is based in Southington, Conn., will provide a key component to the race car.
"I'm so excited about FK Rod Ends coming on board," Mingus said. "This is a first for me. I've never had a product sponsor in my racing career. To be able to get a company in the racing community to help us means a lot."
Mingus said FK Rod Ends will be supplying all of the team's rod ends and equipment for 2017.
"This deal came about because of our partnership with Dave Biro III and his relationships in the racing industry," he said. "He has some more deals lined up and hopefully we will have some more great announcements in the coming weeks."
The Kurt Huber Racing/Kevin Mingus Motorsports team plans to compete at Attica Raceway Park in Attica, Ohio, on Fridays and at Fremont Speedway in Fremont, Ohio, on Saturdays with the JLH General Contractor FAST 305 Sprint Series in 2017.