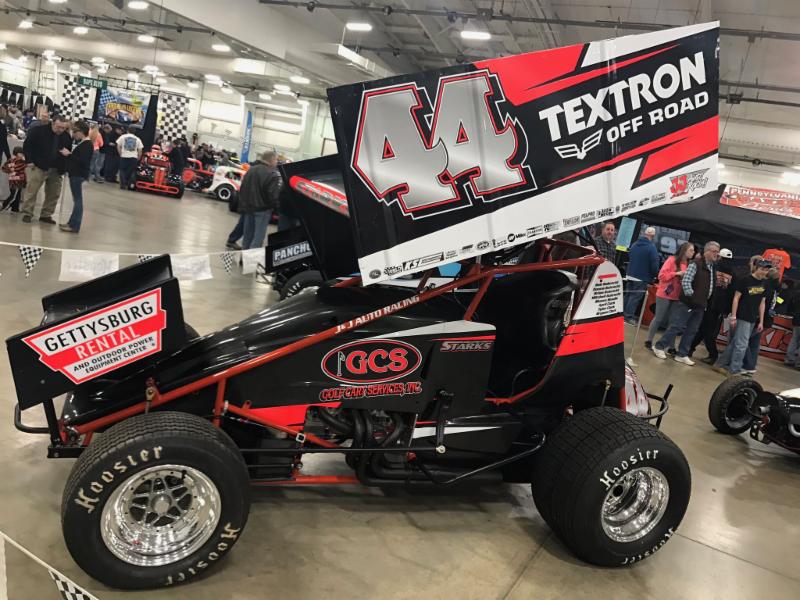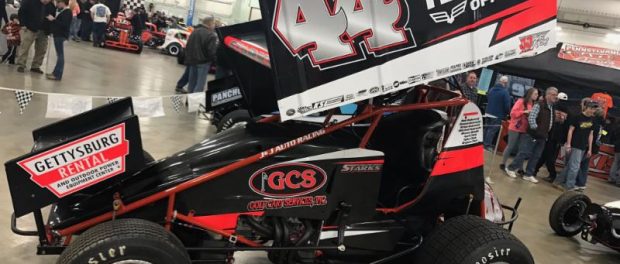 From Inside Line Promotions
PUYALLUP, Wash. (March 13, 2017) – Trey Starks is heading east this weekend to open his 2017 campaign with the newly formed Gobrecht Motorsports.
Starks and the team, which is comprised of a partnership between Scott Gobrecht and Jeff McCall, will compete on Friday at Williams Grove Speedway in Mechanicsburg, Pa., and Saturday at Lincoln Speedway in Abbottstown, Pa.
"We are all pretty excited for this new venture," Starks said. "We've all worked together in different capacities the past couple of years so there is familiarity and comfort already built in. Scott and Jeff both have great knowledge and history in Central Pennsylvania and I've made a few starts the last few years so we have high expectations coming out of the gate."
Starks, who won 11 races at 11 different tracks from coast to coast last year, qualified for each main event during the famed National Open at Williams Grove Speedway in 2013. He earned a pair of top-10 finishes at the half-mile oval in 2014 and placed a season-best 18th at the track last season.
"Williams Grove is a very fun and very difficult track," he said. "The track is fast and can be narrow entering the corners. Dirty air can play a big role. I think it's important to put yourself in contention to start the feature near the front if you want to have a chance to win."
Starks has also had success at Lincoln Speedway, where he set his first career quick time during qualifying at a World of Outlaws Craftsman Sprint Car Series event last year. Unfortunately, the race rained out and the performance was scratched.
"That was frustrating to do that well and have Mother Nature intervene, but the team rebounded well the following night by qualifying third quickest in our group," he said. "We put together a good performance that night so that will give us confidence entering this Saturday's race at Lincoln."
Starks ended with a career-best 15th-place result in the make-up race.
"Of course we want to win both nights this weekend, but I think we would be happy coming out with a pair of top 10s and some consistency," he said. "I want to thank Scott, Jeff and everyone for this great opportunity. I'm really looking forward to this year and can't wait to get it started this weekend."
UP NEXT –
Friday at Williams Grove Speedway in Mechanicsburg, Pa., and Saturday at Lincoln Speedway in Abbottstown, Pa.
MEDIA LINKS –
Website: http://www.TreyStarksRacing.com
Twitter: https://twitter.com/Starks55Trey
Facebook: https://www.facebook.com/TreyStarksRacing?fref=ts