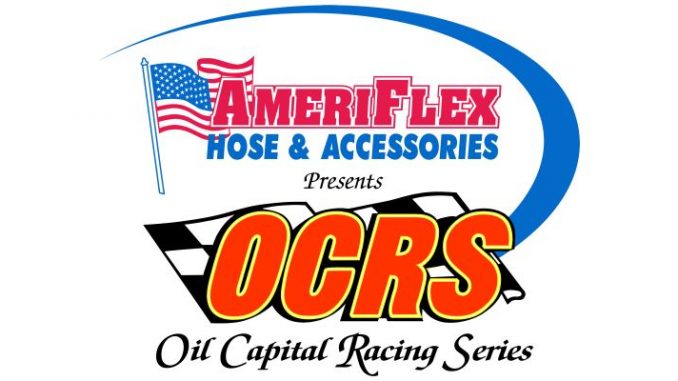 By John Lemon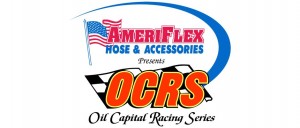 Tulsa Okla. (March 24, 2017) – The mudslinging, ground pounding 360ci winged sprint cars of the Ameri-Flex / OCRS sprint car series will invade the Enid Speedway in Enid Oklahoma on Saturday October 7th. The event will be sponsored by Ameri-Flex Hose & Accessories which also serves as the title sponsor for the series. This addition creates a doubleheader weekend for the series as the open wheel travelers will be at the newly named Red Dirt Raceway in Meeker Oklahoma on October 8th.
It will mark the first time since October 23, 2010 that the Ameri-Flex / OCRS sprints will have taken to the very quick 3/8-mile oval. That event was won by the 2016 series runner-up, Whit Gastineau of Moore Oklahoma. Mark Brill, former owner/promoter of Brill Motor Speedway and Enid Oklahoma racer Kip Hughes, announced last month that they will collaborate to operate the track that resides on the Garfield County Fairgrounds.
The Brill / Hughes team will run selected 'special events' for 2017 and then will assess in the off-season what plans will lie in store for 2018. Until then, booking the Ameri-Flex / OCRS sprints shows the commitment the duo is willing to make to bring quality racing to the speedway. Improvements have been under way for weeks and the track is coming along quite nicely.
"We came to Enid Speedway for a few years straight and had great racing there," said series president Barry Grabel. "It was unfortunate that the track suffered some managerial woes that caused racing to cease as our series always looked forward to being at the speedway. With Mark Brill and Kip Hughes on board, the track is in very capable hands and we appreciate the invitation to return to the Enid Speedway with our brand of sprint cars."
Enid Speedway marks the second racetrack the Ameri-Flex / OCRS sprints will return to in 2017 after a few years absence. The series will also head to 81 Speedway in Park City Kansas on May 28th and October 14th. The last performance by the series at 81 Speedway was in 2009.
A new website for Enid Speedway is currently under construction at press time. However, some photos of the track are loaded for viewing and contact information is posted. The website is: www.enidspeedway.net
Make a note race fans, it's Ameri-Flex Hose & Accessories night at the Enid Speedway on Saturday October 7, 2017!
About the Ameri-Flex / OCRS Series –
Established in 2002, the Tulsa OK based Ameri-Flex / OCRS series sanctions dirt track sprint car racing in the southern region of the central plains. Fan appeal and quality race teams, combined with our solid core of supporting sponsors are the nucleus of the series. Thrilling competition providing the ultimate quality family entertainment is the essence of what the Ameri-Flex / OCRS series is all about.