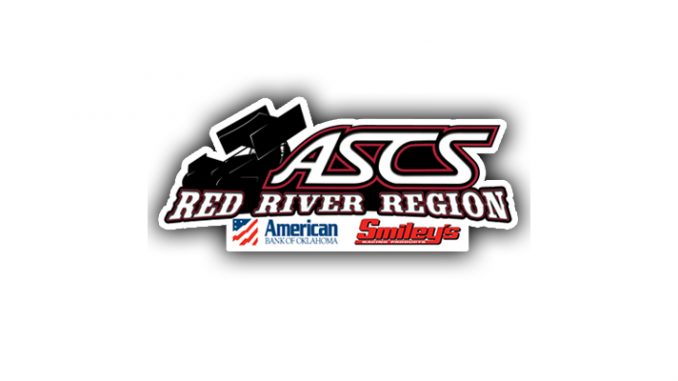 From ASCS
TULSA, Okla. (March 29, 2017) Teaming up to make the Park City Cup/Air Capital Shootout even bigger, the American Bank of Oklahoma ASCS Red River Region presented by Smiley's Racing Products will join together with the National Championship Racing Association (NCRA) for a showdown at 81 Speedway in Park City, Kan.
| | |
| --- | --- |
| | |
Slated for Friday, April 21 and Saturday, April 22 the $15,000 to win, $1,000 to start event was originally re-scheduled to April 28 and 29.
Speaking with C. Ray Hall on why the race was moved up a week, he stated that he had to move the race after he found out there was a Rodeo in Wichita that weekend and as such, all the hotels in the area were nearly gone.
"We had races at Creek County Speedway and Texarkana 67 Speedway that weekend, but with the Park City date getting moved, the promoter at Creek called and cancelled and Texarkana was looking for another date so this works great for everyone involved to where we aren't fighting for the same group of drivers," said ASCS Red River Director, Terry Mattox. "Have to thank C. Ray Hall for letting be a part of the Park City Cup/Air Capital Shootout."
For more information concerning 81 Speedway call (316) 755-1781 or find them online at www.race81speedway.com.
Concerning the original dates for April 21 and 22, Creek County Speedway will not be rescheduled. The team at Texarkana 67 Speedway is looking for another date. An announcement will be made if another date is booked.
For continued updates on the American Sprint Car Series, from the National Tour to any of the seven Regional Tours that make up the ASCS Nation and its over 150 nights of racing in 2017, log onto 
http://www.ascsracing.com
.