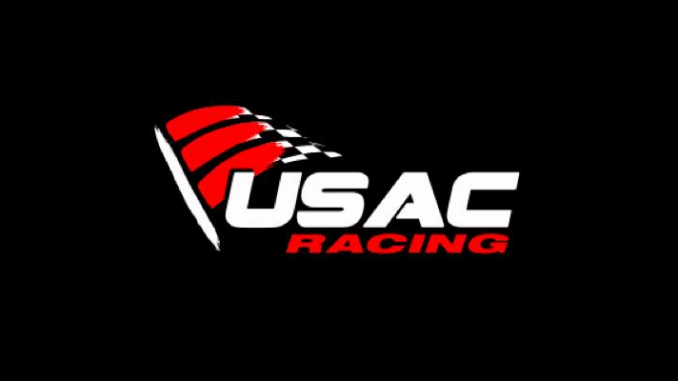 From Richie Murray
INDIANPOLIS, Ind. (May 4, 2017) — USAC and Track Enterprises have teamed up to present a Superticket for admission to three of its marquee events – the "Tony Hulman Classic," the "Hoosier Hundred" and the "Carb Night Classic" on May 24-25-26 – leading up to the 101st running of the Indianapolis 500.
Fans can purchase a Week of Indy Superticket right now at https://usacracing.ticketspice.com/2017-week-of-indy, which provides a 25% discount for individuals who attend all three events.
The three-straight nights of racing in Indiana present open wheel racing at its finest from the USAC AMSOIL Sprint Car National Championship as well as the USAC Silver Crown Champ Cars Series presented by TRAXXAS on both dirt and pavement.
"The Week of Indy" begins with the 47th running of the "Tony Hulman Classic" on Wednesday night, May 24 featuring the USAC Sprint Cars at the Terre Haute Action Track. Last year's event was won for the second-consecutive year by Rocklin, California's Robert Ballou after a furious race-long battle with Thomas Meseraull.
On Thursday night, May 25, fans, drivers and teams will make the short trek to the east and the famed Indiana State Fairgrounds dirt-mile for the 63rd running of the "Hoosier Hundred" featuring the USAC Silver Crown Champ Cars. One year ago, Kody Swanson joined Jimmy Bryan and Al Unser as one of just three drivers to win the "Hoosier Hundred" in three consecutive seasons. This May, the two-time series champ from Kingsburg, California can match Unser's record of four-in-a-row from 1970 to 1973.
The third and final leg of the "Week of the Indy" takes place on Friday night, May 26 as the Silver Crown teams hit the pavement at Lucas Oil Raceway at Indianapolis for the "Carb Night Classic…The Race Before The 500." Kody's younger brother, Tanner Swanson, was victorious in last year's "Carb Night" race after getting by recent Phoenix Raceway winner Bobby Santos with just 20 laps remaining to grab the win.
For just $60, fans will receive a savings of $20 by purchasing their own Week of Indy Superticket that's good for admission to Terre Haute, the Indiana State Fairgrounds and Lucas Oil Raceway on May 24-25-26. To purchase a Superticket, visit https://usacracing.ticketspice.com/2017-week-of-indy or call the Track Enterprises office at 217-764-3200.
As always, individual tickets for each "Week of Indy" event will be available at regular price on raceday at the gate.