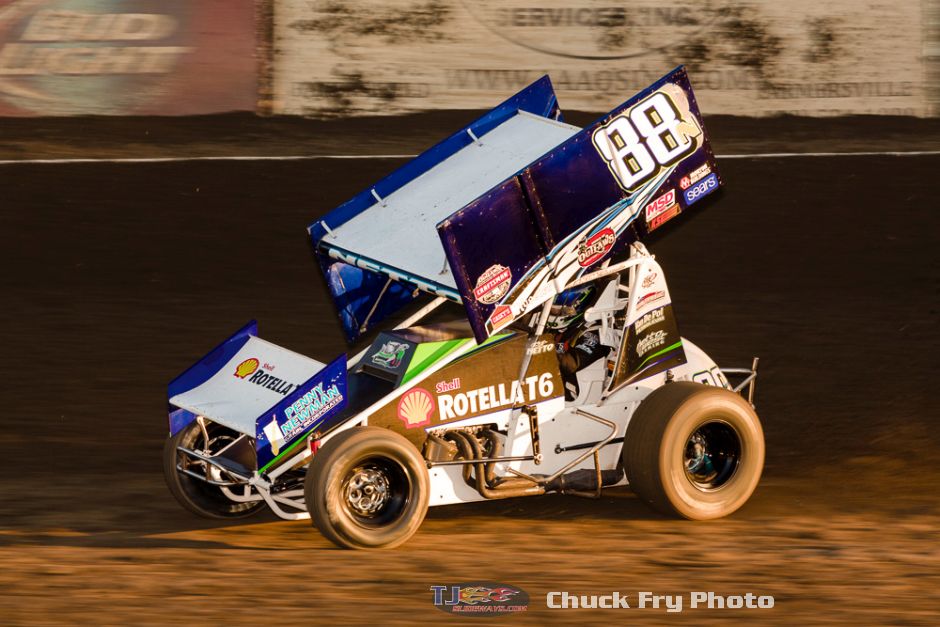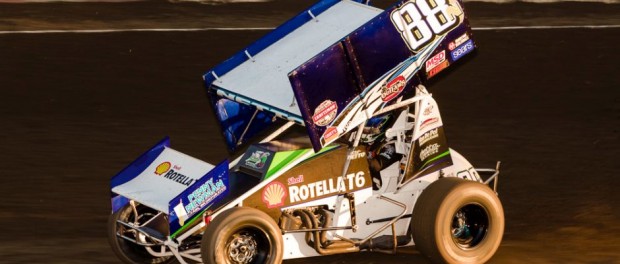 From Petersen Media
Saturday night in Stockton, CA DJ Netto will make his final start aboard Clyde and Marion Lamar's famed No. 3c entry. In 2018, Netto will pilot the Netto Ag/Penny Newman Grain No. 88n to contest the King of the West Schedule and is actively looking for other opportunities to fill his schedule.
"I really have to thank Clyde and Marion Lamar for the opportunity they presented me the last year and a half," DJ Netto said. "To drive such an iconic car is really special and I will forever be thankful for the opportunity. All good things do come to an end, and Saturday night will be my final start in the 3C."
Currently sitting third in King of the West Standings, Netto has three wins to his credit in 2017, and will look to end his relationship with Tri-C Motorsports on a high note Saturday night in Stockton, CA during the series finale.
"Lee Lindgren also played a huge role in my career during my tenure in the 3C, and I have to thank him for all of his efforts and teaching me a ton," Netto added. "I had a blast racing with him, and I am happy that we can go our separate directions and still have a great friendship."
2018 will see the Netto Ag/Penny Newman Grain backed No. 88n return to racing with Netto's main commitment being to the King of the West Series. As of now, the Hanford, CA driver is looking for opportunity to add to his schedule.
"As of now we are going to commit to the King of the West schedule with the 88n," Netto said. "I would love to run a lot more than that and am hoping I can find an opportunity to add to our schedule. Again, I am really thankful to everyone who supported our team the last year and a half, and am looking forward to one more night of racing to close the season out."