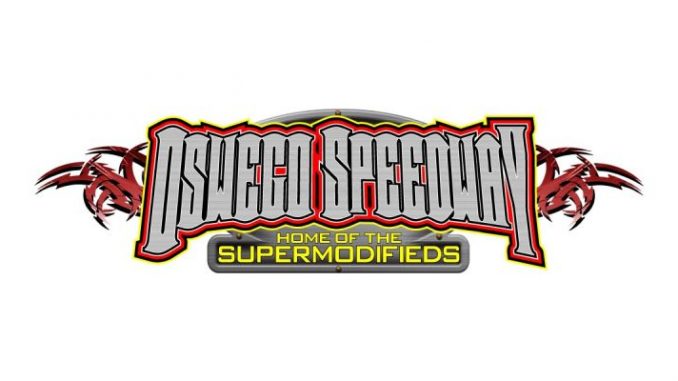 From Camden Proud
OSWEGO, NY (November 7, 2017) – The Oswego Speedway Eagles Fan Club, a volunteer non-profit organization formed several years ago with the sole purpose and intent of supporting drivers and owners that compete at Oswego Speedway, will return in 2018 with a new cast of officers and assistants.
Longtime Oswego Speedway supporter and Supermodified car owner, Eric Syrell, will join the Eagles this coming season as President with another Supermodified car owner, Marion Naramore, as Vice President.
A fan of many years, Samantha Todd, will join as Secretary with Syrell Racing co-owner, Brenda Syrell, serving as treasurer.
Former Eagles members Trina Helmke and Jason Kingsley will assist the organization as well as Oswego Speedway's Assistant Race Director, Craig Tyrell, who will serve as a liaison between the Eagles Fan Club and the Speedway.
"The Eagles Fan Club has a long-term history that needs to be carried on," said President, Eric Syrell. "It is a crucial connection between the fans, competitors, and the Speedway. Our goal is to bring a positivity back to supermodified racing at the Speedway and in the community. We look forward to working with any fan who is willing to help boost the relationship between the Speedway and its fans."
More information on the resurrected Eagles Fan Club will be available in the coming weeks.
Be sure to LIKE Oswego Eagles Fan Club on Facebook and FOLLOW the Eagles Fan Club on Twitter @OswegoEaglesFC.
The full 2018 schedule for Oswego Speedway has been announced with its annual open practice session set to be held on Saturday, May 19 followed by the Speedway's 68th annual season opener on Saturday, May 26.
For more information on Oswego Speedway, be sure to visit online at OswegoSpeedway.com. You can also FOLLOW on Twitter @OswegoSpeedway or LIKE on Facebook at