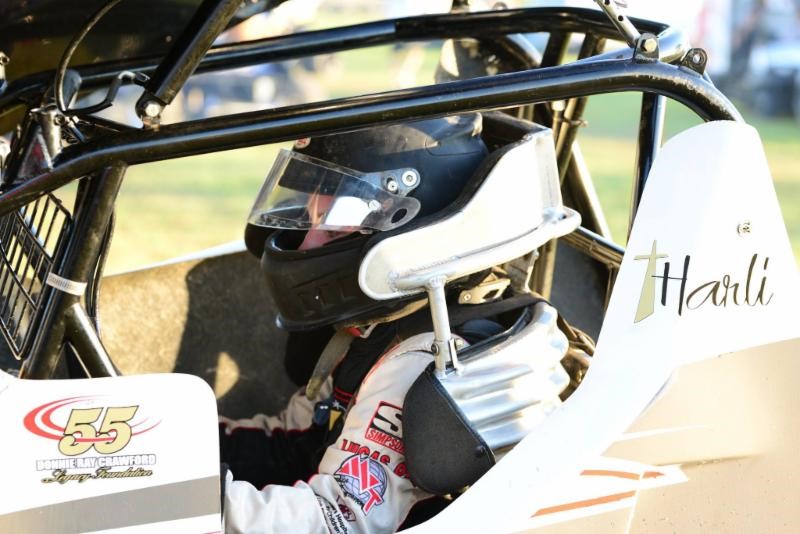 From Shawn Miller
From Inside Line Promotions
BROKEN ARROW, Okla. (November 30, 2017) – Johnny Herrera Racing has filled the final opening on its Chili Bowl Nationals roster.
The team is excited to announce that CatSpot will be the primary sponsor of a midget driven by Harli White, who recently became only the third female to complete a full season on the Lucas Oil ASCS National Tour. The Chili Bowl is Jan. 9-13 and will be held inside the River Spirit Expo Center in Tulsa, Okla.
"We're thrilled to team up with Tommy Thompson Motorsports, CatSpot cat litter and Harli White," Johnny Herrera said. "John Stroud, who co-owns the midget operation with me, and I are extremely happy with the team we have assembled for the 2018 Chili Bowl."
White has competed in a handful of Chili Bowl events with her best result coming in her most recent outing in 2016, when she finished 10th during her preliminary night A Main before being caught up in an opening-lap crash during the B Main on the final night.
"Whenever I got the call about possibly racing I was excited," she said. "Johnny's cars are super nice and the best of the best. It's a great opportunity. I've finished in the B Main a couple of times so I can't wait to see how I can do this year. Johnny has been around racing forever and he knows what's going on. I'm not only getting a great car, I'm getting a good team behind me."
CatSpot is an organic cat litter delivery service. The litter is all natural, which is odor eliminating and hypoallergenic. The product is sold online at http://www.CatSpotLitter.com and is delivered with free shipping.
"CatSpot is a great product and service and Harli is a great driver so we are pretty excited about this combination," Herrera said. "We have two other great drivers competing as well. I think this will be a fun event."
Bricen James, who finished eighth in a C Main to narrowly miss a transfer into a B Main during his Chili Bowl debut last year, is slated to return to the Johnny Herrera Racing stable and will be joined by Scottie McDonald of Dissolvalloy.