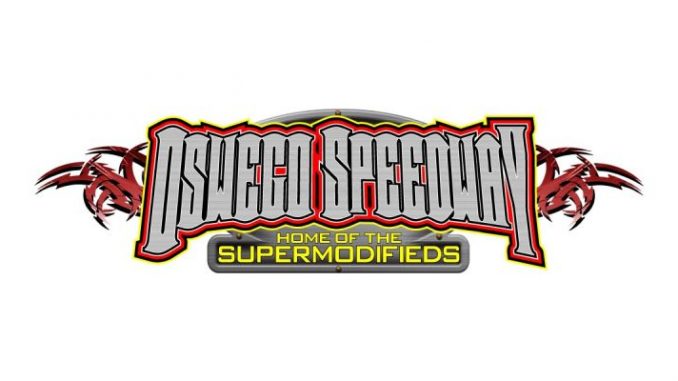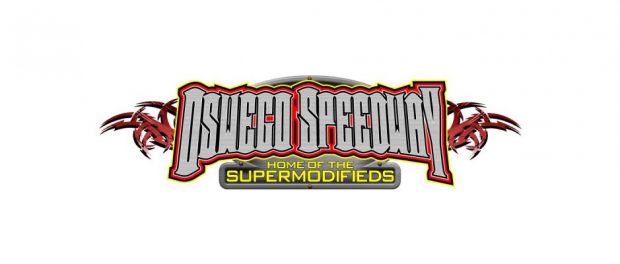 From Camden Proud
OSWEGO, NY (January 5, 2018) – For the past 31 years, the $10,000 to win Mr. Novelis Supermodified has become a trademark at Oswego Speedway as one of the must see events on the track's schedule. To add to the excitement, in 2018, Mr. Supermodified will return to a unique distance of 75-laps for only the fifth time in speedway history.
Starting as a 50-lap venture in July of 1987 when the 'original' Mr. Supermodified Gene Lee Gibson went to victory lane with his No. 0, this highly anticipated Supermodified spectacular has been a part of Oswego Speedway's schedule every year since. Although remaining at 50-laps in distance for 25 straight seasons, some of the most exciting action in the event's storied history has been provided in the 75 lappers.
"We are excited to share that Mr. Supermodified will be going back to 75 laps for the 2018 season," said track owner John Torrese. "We feel the 75 lap shows have provided some of the best racing this event has seen. Increasing the length of the show allows the chance for a lot more racing towards the front of the pack. We hope the fans enjoy it."
All doing so in 50-lap events, many recognizable names have seen victory in the first 25 years of Mr. Supermodified including that of Mike Muldoon Sr, Doug Heveron, Mike Ordway, Pat Abold, Steve Gioia, Doug Didero, Tim Gareau, Bob Goutermout, Greg Furlong, Otto Sitterly, Bobby Magner, and Ray Graham, who have all won the race at least once from 1987 to 2011 in 50-lap events. Ordway, Muldoon, Goutermout, Furlong, Sitterly, Magner Ray Graham and most recently Dave Danzer in 2016 are the only repeat winners in Mr. Supermodified history while Dave Gruel became the latest first time winner of the race this past year.
It was the 2012 season when officials decided to increase the lap count of Mr. Supermodified to 75, and ironically, it was second generation driver Kody Graham who drove to victory in the first ever extra distance version of Mr. Supermodified that same year, allowing the Graham name to go back to back to back as champions with his father Ray winning in both 2010 and 2011 and then Kody in 2012.
By 2013, it was finally Otto Sitterly's turn to win his first Mr. Supermodified title since 2006 and his first for car owner John Nicotra in a race that started with a wild lap 1 stack up in turn four, taking several potential front runners out of the race. Sitterly went on to battle early leader Brian Sweeney for what ended up being a dominating win in his No. 7.
The race returned to 75-laps in length for the third year in a row come 2014 and Dave Danzer absolutely dominated, leading nearly every lap to dismantle the competition and lap up to sixth place Gruel to score the victory over Michael Barnes and Bobby Bond.
Despite three wild years of 75-lap action, nothing compared to the show that was produced in 2015, a race considered to be one of the best Mr. Supermodified events in history as it all came down to the final five laps which saw Sitterly, Barnes, and Ray Graham trade the top spot a total of seven different times before Sitterly used the lapped car of his teammate DJ Shullick to set a pick on Graham and go on to one of the most exciting Mr. Supermodified victories in history.
A tradition in the months of July and August, Mr. Supermodified is sure to pack the grandstands and continue to provide plenty of thrills and spills with the big money on the line. Second to only the $15,000 top prize for the Budweiser International Classic 200 in winnings, Mr. Supermodified has been known to bring new faces as well as different race cars through the speedway's steel gates with more cars competing in this particular race than any other regular season event for the past several seasons.
2018 will see the opportunity for several first time Mr. Supermodified winners that include some of the most respected names in class history including the legendary Joe Gosek, who has never won Mr. Supermodified despite competing in it every year since the event began in 1987.
Other notable names yet to earn the right to the title include defending track champion Dave Shullick Jr, 2016 track champion Michael Barnes, 2017 Bud Classic 200 polesitter Keith Shampine, second generation driver Brandon Bellinger, 2001 Budweiser International Classic 200 winner Timmy Snyder, multi-time feature winner and current track record holder Joey Payne, and more.
Interestingly, both Jeff Abold and Michael Muldoon will have the opportunity to become only the second and third second generation drivers to win Mr. Supermodified with Jeff's father Pat as well as Mike Muldoon Sr. winning the event on more than one occasion from 1988 to to 1998.
Ticket prices for the 32nd annual Mr. Novelis Supermodified will be unveiled in the near future.
For those interested in purchasing tickets, winter office hours at Oswego Speedway are 11am-4pm on Saturdays, with special weekday hours posted frequently on the speedway's social media outlets. You can also phone a representative at the box office by dialing (315)-342-0646.
The full 2018 schedule for Oswego Speedway, set to open with the first ever running of the Jim Shampine Memorial Twin 50's on Saturday, May 26, has been posted online at OswegoSpeedway.com. Season ticket information, pricing, and time schedules will be added in the coming days. All kids 16 and under will remain FREE with a paid adult in the new year.
For more information on Oswego Speedway, be sure to visit online at OswegoSpeedway.com. You can also FOLLOW on Twitter @OswegoSpeedway or LIKE on Facebook at Facebook.com/OswegoSpeedway.