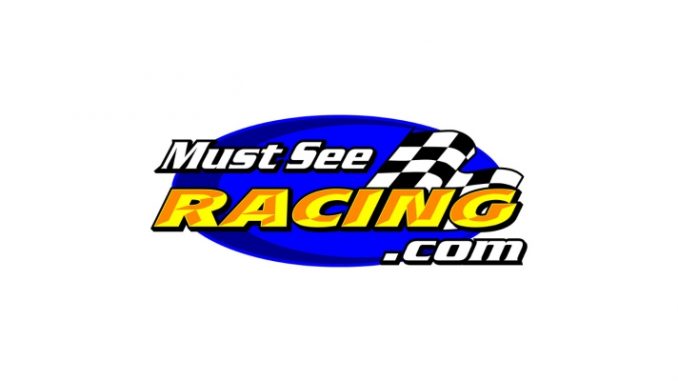 From Jacob Seelman
HOLLY, Mich. (June 21, 2018) – The Must See Racing Sprint Car Series debut at Pennsylvania's Jennerstown Speedway will have to wait a little bit longer before it hits the race track.
Must See Racing and Jennerstown Speedway track officials announced Thursday morning that the David D. Mateer Tribute presented by American Racer, which was scheduled for Saturday night, has been postponed to Sept. 15 due to flooding throughout the region, continued rain and a forecast for probable thunderstorms on race day.
Sunday's scheduled rain date of June 24 also has a high probability for wet weather as well, leading to the decision to push the race back to later in the season.
"This early decision, while difficult and disappointing, is our genuine best effort to do the right thing for everyone involved," said Must See Racing President Jim Hanks. "Whenever possible, we try to avoid unnecessary and avoidable lost time and travel expenses for both our race teams and valued fans. Based on a forecast that predicts rain for the day on both Saturday and Sunday, the track and MSR have determined that it is the best decision to postpone the event, rather than ignore the risk and forecast of probable bad weather. We look forward to returning to Jennerstown in September for a great show."
The Must See Racing Sprint Car Series event at Jennerstown will now join the track's championship night program in mid-September, with sprint cars racing on the same night that the track's five weekly divisions – as well as the touring Super Cup Stock Car Series – crown their season champions.
"We are very disappointed that our much-anticipated winged sprint car event will not happen as scheduled this weekend," said Jennerstown Speedway promoter Mike Lysakowski. "The amount of rain that hit the property Wednesday and Thursday created situations we have never witnessed before. Water was rushing across the speedway, the pits, the parking lot, and the access roads at a dangerous level. With local roads closed overnight and many families suffering losses in the flooding of nearby towns, we are thankful that no significant damage was done to our facility and our thoughts and prayers are with those who local families who are facing cleanup and restoration expenses."
Jennerstown marks the third weather-related postponement of the season for the Must See Racing Sprint Car Series, following similar luck with events at Birch Run Speedway and Berlin Raceway in May.
The Berlin race was rescheduled and completed alongside the Money in the Bank 150 for the ARCA/CRA Super Series on June 11, while the Birch Run program was reset for July 1 as the second-half of an Independence Week doubleheader in Michigan.
Jimmy McCune (2) and Bronzie Lawson have each won with Must See Racing this season, with McCune becoming the first multiple winner on the year after his score at Berlin last Monday.