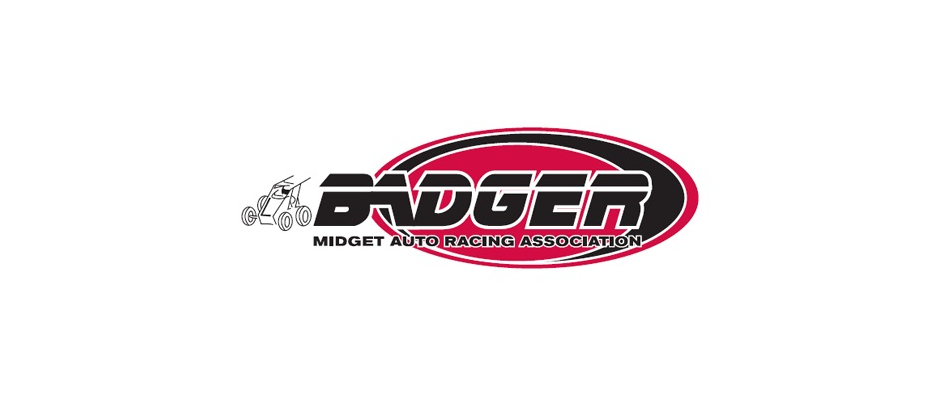 From Bill Wright
BMARA Midgets
Hot laps were used for qualifying.  The cars came out in three groups of eight (one seven).  Tyler Baran set quick time at 15.675 seconds, just six one-thousandths ahead of Scott Hatton.  Davey Ray was third quick, followed by Ryan Probst, David Budres, Zach Boden, Kevin Olson, Jordan Mattson, Kyle Brinkmann and Mike Stroik.
Heat one (started): 1. Kyle Koch 71 (6) 2. Pat Hensen 4 (1) 3. Harrison Kleven 29 (3) 4. Shay Sassano 31 (4) 5. Tristan Koenings 66T (5) 6. Joe Ebben 66E (7) 7. Mike Unger 76 (2)
The 8-lap heat was reserved for those outside the top sixteen in time.  Hensen led early over Unger and Kleven.  Unger would tag the wall on the second lap and retire.  Koch would assumed second and pass Hensen to win it with three to go.
Heat two (started): 1. Andy Baugh 57 (3) 2. Hatton 1 (8) 3. Mattson 77 (5) 4. Marty Saso 3L (2) 5. Stroik 9s (4) 6. Boden 2 (6) 7. Probst 99 (7) 8. Jake Goeglein 8 (1)
The top five finishers were eligible for the feature invert (ten).  Baugh led Saso and Goeglein early.  The battle for third on back went 4-wide on lap two.  Probst would catch the tough end of that, climbing another tire.  He was fortunate to save it, but the caution came out.  Baugh would hang on for the win, over Hatton, who was able to close on the restart.
Heat three (started): 1. Ray 3 (7) 2. Jack Routson 38 (3) 3. Baran 11 (8) 4. Budres 27 (6) 5. Olson 9K (5) 6. Brinkmann 5 (4) 7. Brian Peterson 7 (2) 8. Denny Smith 66 (1)
Smith exited before a lap was complete.  Routson led early over Peterson and Olson.  Baran gave Olson the chrome horn from behind to move into fourth on lap four.  He then passed Budres for third on lap five.  Ray was loyal to the cushion and moved up nicely before taking the lead with one to go to win an exciting one.
A main (started): 1. Ray (8) 2. Probst (11) 3. Mattson (5) 4. Hatton (9) 5. Olson (6) 6. Baran (10) 7. Budres (7) 8. Boden (12) 9. Brinkmann (13) 10. Stroik (4) 11. Saso (1) 12. Koch (20) 13. Peterson (14) 14. Routson (3) 15. Smith (15) 16. Hensen (17) 17. Koenings (22) 18. Kleven (19) 19. Sassano (18) 20. Baugh (2) 21. Goeglein (16) 22. Unger (21) DNS – Ebben
Saso led the 20-lapper early over Baugh and Routson.  Baugh would take the lead, and Mattson started moving forward taking third on lap two and second the next lap.  Goeglein stopped to bring a caution five laps in.  The restart saw Baugh ahead of Mattson, Routson, Budres and Olson.  Mattson shot by on the low side to take the lead when the green fell, while Budres moved into third.  A spin by Routson nine laps in, slowed things one more time.  Now Mattson led Baugh, Budres, Olson and Ray, who was pounding the rough cushion.  Ray would shoot from fifth to third on the restart, and on lap 12 passed both Baugh and then Mattson on the low side to take the point.  Baugh would follow him on the cushion to take second on lap 14, but one circuit later, he would pay the price for tempting the cushion.  He tagged the backstretch wall, and flipped wildly, gaining serious air time.  He would walk under his own power to the ambulance.  He did not need transport.  Ray would hold on to win the five lap Dash for the checkers.  Probst would close to go from fourth to second, when Budres jumped the cushion.