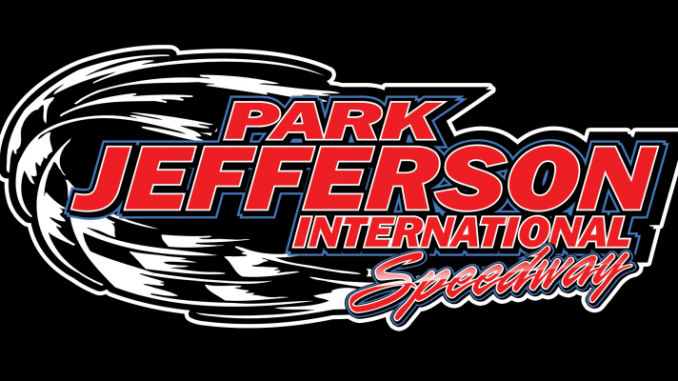 From A to Z Productions
This Saturday Night, the Park Jefferson Speedway will host one of its most popular nights as the River City Rumble returns to Park Jefferson. The event, rained out in 2017, has been a huge success. The featured attraction is the return of the national touring series, the United State Modified Touring Series. In conjunction, the final round of the North vs. South Sprint Car Shootout will be on hand as the drivers from the Nebraska 360's take on the South Dakota based Midwest Sprint Touring Series. As a new addition, the USRA Iron Man Series for B Mods and Stock Cars will be on hand.
The final round of the North vs South Sprint Shootout will ultimately settle the score. In April, it was Sioux Falls native Eric Lutz picking up a $10,000 to prize. Then in May, Jack Dover evened the score by picking up a win for Nebraska. This Saturday will see the final round. Fans from the Cornhusker state are encouraged to wear the red colors of the University of Nebraska, and South Dakota fans are encouraged to show your support by wearing the blue and yellow of the Jackrabbits of SDSU or the Red, White and Black of the Coyotes of USD.
Gates open at 4pm Saturday night with hot laps slated for 6:30. Advance tickets will save fans a nice bit of money with Adult tickets going for $19, Seniors 70+ for $17 and Children 6-16 are $5. Tickets can be purchased at https://market.myracepass.com/store/tickets/?i=1135971&rkey=1022&store=10866.
Race day tickets will be $25 for adults, $23 for seniors 70+ and $10 for children 6-16. Children under 6 are free. The clubhouse passes can be purchased for $12. Casey's General Stores in the area will have $2 off tickets which can be used for race day tickets only and are not applicable to advance tickets. For more information go to www.parkjeff.com or call 712-202-5540.