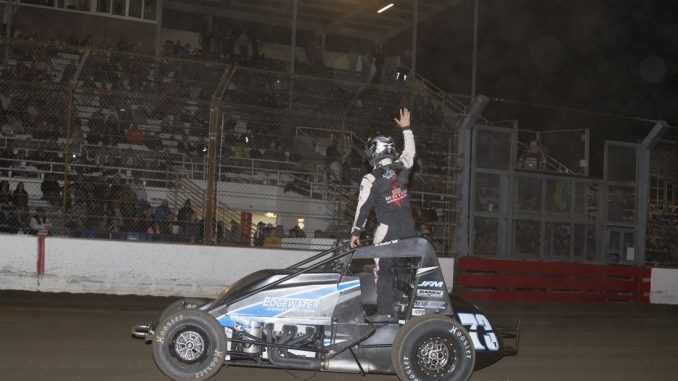 From Inside Line Promotions
AVON, Ind. (December 5, 2018) – Ryan Bernal has been tabbed to pilot the Swindell Motorsports No. 39 midget during the upcoming Chili Bowl Midget Nationals.
The 33rd edition of the marquee event will be held Jan. 14-19 at the River Spirit Expo Center in Tulsa, Okla. Bernal produced his career-best run during the most recent Chili Bowl when he charged from 23 rd to a fifth-place showing.
"We're excited to have Ryan in a car for the team during the Chili Bowl," said Kevin Swindell, who powered the No. 39 to four straight Chili Bowl wins from 2010-13. "Ryan is one of the premier midget racers and he is coming off a tremendous performance at the Chili Bowl so we're all anticipating a great outing next month."
https://youtu.be/KU_n0zU9FkU .
The video was created by Swindell MediaLab, which is a subset of Swindell SpeedLab. Swindell MediaLab can produce car designs, still and motion graphics, driver/sponsor videos and all things video among other media and graphic aspects, offering the opportunity for anyone to work with the creative minds behind SpeedLab.
"We work closely with Dylan Schiebel, who has worked on our graphics and videos in recent years," Swindell said. "A main goal of Swindell MediaLab is to grow Swindell SpeedLab as well as bring light to someone who is very talented at what they do behind the scenes."
Additionally, Swindell MediaLab will offer brand management and e-commerce consulting through Jordan Swindell.