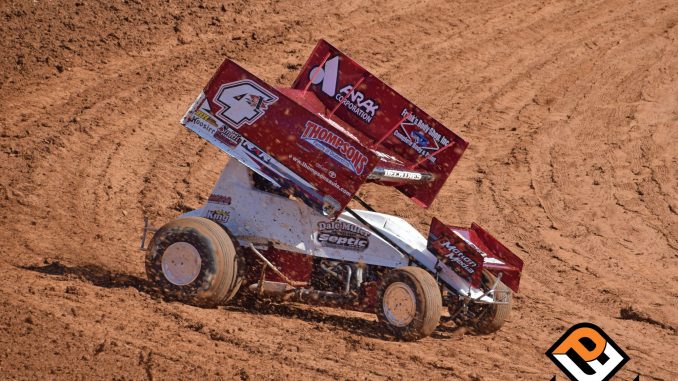 From Petersen Media
Having immense success together in the 2018 season in which they captured four feature event wins in less than 10 starts together, Justin Sanders and Dale Miller will expand the schedule in 2019 as the Aromas, CA pilot will take the reigns of the potent No. 4SA machine upwards of 30 times.
"Last year we had more races scheduled together but weather at the start of the year really messed our schedule up," Justin Sanders said. "Once we got going, we were really good together and I am excited to work with Dale and Tara Miller much more in 2019."
As schedules continue to get finalized across the state of California following last weekend's workshop, Sanders and Dale Miller Motorsports will soon have an actual plan but the goal is run together between 25-30 times throughout the Golden State.
"I have been pretty fortunate to have some great opportunities over the course of my career," Sanders added. "I am really looking forward to seeing what we can do as a team in what is shaping up to be a much more expanded schedule for us."
The Dale Miller Motorsports team would like to thank Thompson's Auto, RedHawk Casino, Dale Miller Septic, Inc, El Dorado Hills Landscaping, Anrak Corporation, Frank's Body Shop, Wion's Powder Coating, Walker Performance Filtration, Factory Kahne Shocks, Smith Titanium, King Racing Products, A.R.T. Speed Equipment, Motion Media Wraps, Hangtown Sheet Metal and Fabrication, and Vortex Wings for their support.