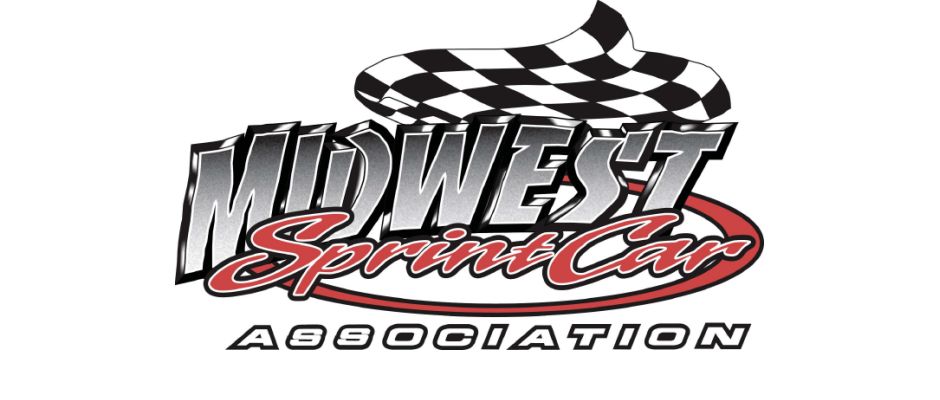 (PEDAL DOWN PROMOTIONS)
July 25, 2020 – Another hot and humid evening for racing produced some even steamier action on the track as Plymouth Dirt Track Racing staged its fifth racing program of the COVID-19 shortened 2020 season at the Sheboygan County Fairgrounds third-mile clay oval in Plymouth, Wis. on Saturday, July 25.
Point leader Travis Arenz of Sheboygan claimed his first A-main victory of the season in the 25-lap Kristine Hartmann Pleasant View Realty 360 Sprint Car A main, four-time PDTR Late Model track champion Brad Mueller of Random Lake racked up his A-main first victory of the season in the 25-lap Gasroots Project Late Model main event, Aaron Stolp of Milwaukee notched his second straight Klips N Tips 25-lap Grand National A-main triumph and Sheboygan's Steve Lorier rolled to his initial A-main win of the 2020 campaign in the time limit-shortened 22-lap B Mod A main.
Polesitter Brandon Berth of Cascade of grabbed the lead on the drop of the green flag in the PDTR 360 Sprint Car A main, while 2018 PDTR 360 Sprint Car champion Justin Miller of Plymouth worked the low groove to pass outside front row starter Shane Wenninger of Kewaskum for second on lap 2.
Berth held a sold cushion over Miller before the first of two caution flags appeared on lap 5 when Waldo's Chris Clayton spun in turn three. On the restart, 2011 PDTR 360 Sprint Car champ Ben Schmidt of Howards Grove, who started fourth, used the high groove to challenge the low-riding Miller for second on lap 6.
One lap later, Tim Haddy of Waupun spun in turn two to bring out the second and final caution flag of the race. When the race resumed, Schmidt again worked the high groove to pass Miller for second on lap 7, while two-time PDTR 360 Sprint Car champion Kurt Davis of South Milwaukee, who started fifth, also pounded the high line to move into third on lap 8.
By lap 12, Berth had built up a half-straightaway cushion over Schmidt. Two laps later, 11th starter Travis Arenz used the preferred low line to work underneath Miller into third before quickly setting his sights on the leaders.
Berth began to encounter slower traffic on lap 16, which allowed Schmidt and Arenz to close the gap significantly. On lap 18, Arenz dove under Schmidt for second before using another low move in turn one on lap 19 to wrestle the lead away from Berth in heavy lapped traffic.
Arenz then pulled away over the final six laps to secure his second career PDTR 360 Sprint Car A-main victory and eighth career Midwest Sprint Car Association main event win by a half-straightaway margin.
After the race, Arenz was penalized for passing below the infield track tires, which resulted in the loss of points and pay. Despite the penalty, Arenz was still credited with the victory.
"I was told by an MSA/PDTR official that I was the race winner, but I am getting third-place pay and points because I advanced a spot earlier in the race with the left front over the tires," Arenz said. "The reason they gave me the win was because there were a lot of other cars passing below the tires tonight and not just me. It's not how I want to win. I really wish we had a two-lane track like last week. Unfortunately, the bottom was so fast, it made it difficult to pass."
Berth came home second to record a career-best 360 Sprint Car A main showing, Schmidt finished third, Miller wound up fourth and 2017 PDTR 360 Sprint Car champion Brandon McMullen of Oshkosh worked his way up from the 10th starting spot to round out the top five.
In his first appearance of the year at the Plymouth Dirt Track, polesitter Tony Peterson of Mukwonago seized the lead on the opening lap, while outside front row starter Brad Mueller slipped into second.
The lone caution of the race appeared on lap 2 when Eric Michaels of Cleveland spun to a stop in turn four. On the restart, Mueller began to reel in Peterson along the low line, while 2014 PDTR Late Model champion Mitch McGrath of Waukesha, who started fifth, worked the high groove to secure third on lap 6. After Mueller, Peterson and McGrath went into turn four on lap 6 three wide for the lead, Mueller emerged as the race leader in turn on lap 7 with McGrath sliding into second.
On lap 9, Mark Rose of Dorchester, who started eighth, passed Peterson to assume third. As McGrath continued to stick primarily to the high grove in an attempt to track down the low-riding Mueller, the leaders hit slower traffic starting on lap 19.
With lapped cars racing in the preferred low groove, Mueller had to slow his pace a bit, which allowed McGrath to close in the final five laps. However, Mueller held off McGrath's advances by three car lengths to secure his 21st career PDTR Late Model A-main victory.
McGrath had to settle for second, Rose placed third, fourth starter Turk Letizia of Milwaukee finished fourth and New London's Justin Ritchie charged from his 16th starting spot to place fifth.
Outside front row starter Aaron Stolp outpowered 2008 PDTR Grand National champ Matt Yancey of Sheboygan, who started on the pole, to pace the opening lap of the 25-lap Grand National main event.
On lap 3, the first of three caution flags appeared when Steven Weber of Plymouth and defending PDTR Grand National champion Tyler Kulow of Plymouth spun in turn two.
On the restart, third starter Derek Kaat of Plymouth, two-time PDTR Grand National champ Don Sorce Jr. of West Allis, who started fifth, and eighth starter Luke Scholten of Oostburg dueled three wide in turn three on lap 4 for third with Scholten taking over the third spot.
Two laps later, the second caution appeared when Jeff Muehlbauer of Elkhart Lake stopped along the frontstretch. On the restart, Scholten when high to seize second on lap 7. Three laps later, Sorce Jr. maneuvered past Yancey to gain third in the running order.
With Stolp in clear command at the front of the field, Sorce Jr. closed on Scholten over the final 10 laps, but he could not pull off the pass.
Stolp went on to secure his second career and second consecutive PDTR Grand National A main victory by a half-straightaway margin over Scholten. Sorce Jr. was third, Yancy placed fourth and Kaat completed the top five.
Polesitter Steve Lorier outpowered outside front row starter Jason Schilling of Greenfield to lead the opening lap of the B Mod A main before fourth starter Jesse Cullen of Chilton seized second on lap 2.
The first of six caution flags appeared on lap 3 when Spencer Long of Sheboygan Falls spun in turn two. Two laps later a red flag appeared when Rory Welch of Grafton, Jesse Jakubowski of Sheboygan Falls, James Rautmann of Howards Grove and David McCutcheon made hard contact near the backstretch wall.
On the restart, Cullen and Schilling waged a heated duel for second before the third caution period on lap 7 when Patrick Hansen of Sheboygan Falls spun in turn three. When the race resumed, sixth starter Elijah Koenig of Beaver Dam made his presence felt as he moved in third on lap 7 and then advanced to second in turn two on lap 8.
One lap later, Koenig was quickly closing on Lorier for the lead, while defending PDTR B Mod champ Tim Warner of Fond du Lac worked up from his fifth starting spot into third on lap 9.
The fourth caution flag appeared on lap 10 when Patrick Hanson spun again in turn four. Following the restart, Warner and Koenig waged a torrid battle for second, which culminated with Koenig seizing control on the runner-up spot on lap 13.
The fifth caution flag was presented on lap 16 when Gary Glander of Sheboygan Falls spun in turn four. On the restart, Koenig charged in to pressure Lorier for the top spot along the low line. Koenig pulled alongside Lorier for the lead on lap 22 when the sixth caution was displayed for a three-car incident in turn two, which brought the race to an end due to the 25-minute per A-main race time limit.
Lorier secured his second career PDTR B Mod A-main victory with Koenig finishing second and Warner in third. Schilling ended the race in fourth, but was disqualified after failing to meet the minimum weight requirement following the race. Rookie Trevor Frank of Sheboygan, who started third, earned a career-best fourth-place finish and Cullen rounded out the top five.
Preston Ruh of Elkhart Lake won the PDTR 360 Sprint Car B main.
The fifth PDTR racing program of the 2020 season, which was sponsored by Hopf Farms, drew a total of 86 cars, including 31 360 Sprint Cars, 17 Late Models, 15 Grand Nationals and 23 B Mods.
This week will feature two events in three days at The Plymouth Dirt Track as the Ollie's Bargain Outlet All Star Circuit of Champions joins with the Bumper to Bumper Interstate Racing Association 410 Sprint Car Series for the second annual Rayce Rudeen Foundation event on Thursday, July 30 and the regular PDTR program presented by Pedal Down Promotions is set to take place two nights later on Saturday, Aug. 1.
The July 30 event, which was rescheduled from May 26, will feature the highest-paying Winged 410 Sprint Car race in Wisconsin history as a cool $26,000 will go to the winner. The large purse is expected to attract a stellar field featuring many of the country's top Sprint Car drivers.
Last season Australian standout James McFadden captured the victory aboard retired NASCAR star Kasey Kahne's No. 9 machine in the first All Star Circuit of Champions Sprint Car A-main at the Plymouth facility since 1995. The July 30 all-Sprint Car event will also feature the PDTR 360 Sprint Cars.
Among the drivers expected to compete are retired All Star Series owner and three-time NASCAR Cup Series champion Tony Stewart of Columbus, Ohio, who won last year's Rayce Rudeen event at 34 Raceway in West Burlington, Iowa as well as an IRA event at The Plymouth Dirt Track last Aug. 31, two-time defending All Star Series point champ Aaron Reutzel of Clute, Texas, two-time All Star Series champion Greg Wilson of Benton Ridge, Ohio and nine-time IRA champ Bill Balog of Hartland, along with All Star and IRA series regulars Cory Eliason of Visalia, Calif., Jeb Wise of Angola, Ind., Paul McMahan of Nashville, Tenn., two-time IRA champion Scotty Neitzel of Beaver Dam, former IRA champ Jeremy Schultz of Beaver Dam, former IRA champ Jake Blackhurst of Hanna City, Ill. and Russel Borland of Kewaskum.
Grandstand gates are scheduled to open at 4:30 p.m. with hot laps at 5:30 p.m. and qualifying and racing to follow.
The PDTR 360 Sprint Car, Late Model, Grand National and B Mod divisions will be in action on Saturday, Aug. 1 with trophies sponsored by Pedal Down Promotions.
Grandstand gates open at 4:30 p.m. with qualifying at 5:30 p.m. and racing at 6 p.m.
For all remaining 2020 PDTR races, Dennis Darovich of Sheboygan Falls will have his new book "RPM – The Golden Era of Plymouth Dirt Track Racing" for sale under the grandstand.
A portion of the money collected from the sale of the book will be donated to Plymouth Dirt Track Racing.
KRISTINE HARTMANN PLEASANTVIEW REALTY 360 SPRINT CARS
HEAT 1
1, Justin Miller 2, Ben Schmidt 3, Travis Arenz 4, Mike Decker 5, Preston Ruh 6, Scott Conger 7, Bill Taylor 8, Nich Melis.
HEAT 2
1, Shane Wenninger 2, Anthony Knierim 3, Kevin Karnitz 4, Chris Clayton 5, Tyler Tischendorf 6, Lance Fassbender 7, Scott Armstrong 8, Blake Wondra
HEAT 3
1, Brandon Berth 2, Tyler Davis 3, Brandon McMullen 4, Tim Haddy 5, Doug Wondra 6, Justin Erickson 7, Nick Daywalt 8, Austin Hartmann.
HEAT 4
1, Kurt Davis 2, Adam Miller 3, Davey Ray 4, Will Gerrits 5, Tony Wondra 6, Tyler Brabant 7, Josh Teunissen (DNS).
B MAIN
1, Preston Ruh 2, Justin Erickson 3, Nick Daywalt 4, Lance Fassbender 5, Tony Wondra 6, Bill Taylor 7, Doug Wondra 8, Tyler Brabant 9, Blake Wondra 10, Scott Armstrong 11, Mike Decker 12, Scott Conger 13, Austin Hartmann 14, Nich Melis (DNS) 15, Josh Teunissen (DNS).
A MAIN
1, Travis Arenz 2, Brandon Berth 3, Ben Schmidt 4, Justin Miller 5, Brandon McMullen 6, Kurt Davis 7, Justin Erickson 8, Tyler Davis 9, Lance Fassbender 10, Will Gerrits 11, Anthony Knierim 12, Davey Ray 13, Nick Daywalt 14, Tyler Tischendorf 15, Kevin Karnitz 16, Tony Wondra 17, Christ Clayton 18, Tim Haddy 19, Bill Taylor 20, Preston Ruh 21, Adam Miller 22, Shane Wenninger.