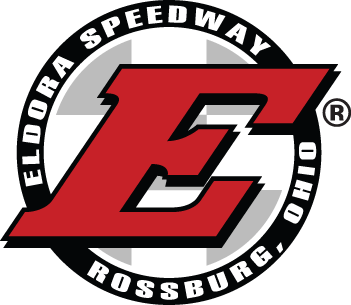 From Eldora Speedway
ROSSBURG, Ohio (Jan. 6, 2023) – The richest sprint car race in history, paying a million dollars to win, the addition of the Dirt Track World Championship, the return of the Superstar Racing Experience plus the 40th Kings Royal, the 53rd World 100, and the 29th Late Model Dream highlight the 2023 schedule for Eldora Speedway's 70th anniversary season.
Offering one of the most diverse schedules of any dirt track, the World's Greatest Dirt Track® will host 23 nights of action-packed racing featuring 12 different divisions and eight sanctioning bodies. The season also features the return of the Tezos All Star Circuit of Champions Ohio Sprint Speedweek, the 41st running of the 4-Crown Nationals, FloRacing Night in America, two $10 Family Fireworks Nights, and the popular #LetsRaceTwo open-wheel doubleheader weekend.
Feature winners will pocket $1,817,000 from total purses of approximately $4,300,000. Drivers and teams who do well will not only be handsomely rewarded financially, but they'll have career-making bright spots on their bios. With so much on the line they will put their best efforts into winning these races, ensuring that the fans will see great competition throughout big fields of dirt track racing's best teams and drivers.
For the second consecutive year "FloRacing Night in America" kicks off the season on Tuesday night, April 18 with DIRTcar late models competing for $23,023 to win, plus UMP modifieds and Eldora stocks.
World of Outlaws winged sprint cars and USAC non-wing sprint cars will run two nights on May 5-6 with the #LetsRaceTwo, featuring full programs each night. All four features pay $10,000 to win over the course of the weekend.
The first of two $10 Family Fireworks Nights is set for Saturday, May 20 with USAC SpeeD2 Midwest Thunder midgets, UMP modifieds, Eldora stocks, and the area's largest fireworks and pyrotechnics display. Round two is set for Saturday, Aug. 5 with NRA 360 sprint cars, UMP modifieds, Eldora stocks, and another grand fireworks spectacular.
With $129,000 on the line to the winner, the 29th running of the Dirt Late Model Dream is set for Saturday night, June 10. Thursday and Friday, June 8-9 will feature preliminary racing cards featuring twin 25-lap, $12,000-to-win features nightly.
After a three-year hiatus, the Tezos All Star Circuit of Champions (ASCoC) Ohio Sprint Speedweek for 410 winged sprint cars returns Friday night, June 16. With support from the Whistle Stop restaurant in nearby Ansonia, the ASCoC winner will take home $12,000. The Buckeye Outlaw Sprint Series (BOSS) non-wing sprint cars will also compete in a full program that evening.
Calling it "long overdue for winged sprint car racing," Eldora Speedway owner Tony Stewart is posting a purse of $1.5 million for the latest edition of the Eldora Million on Thursday, July 13. The winner will earn $1,002,023, making it the richest sprint car race in motorsports history. A full program that includes two $12,000-to-win, 25-lap features highlights the Eldora Million preliminary night on Wednesday, July 12.
To finish out the richest four days in sprint car racing history is the 40th running of the Kings Royal on Saturday, July 15, which offers a winner's payout of $175,070 for the World of Outlaws sprint cars-sanctioned event. On Friday night, July 14, the annual "Knight Before the Kings Royal" will now offer $20,000 to the winner.
The Superstar Racing Experience (SRX) will return to Eldora for round five of ESPN's six-race "Thursday Night Thunder" series on Thursday, Aug. 10. This series, which debuted in 2021, features former champions of NASCAR, IndyCar and other forms of motorsports, including previous winners of the Indianapolis 500 and the Daytona 500. Drivers compete in special SRX stock cars prepared as equally as possible. Information on an additional division of racing will be forthcoming.
The founder of Eldora Speedway, the late Earl Baltes, and his family will be honored at the 15th running of the Baltes Classic on Sunday night, Sept. 3. The program includes DIRTcar late models ($5,000 to win), UMP modifieds, and Eldora stocks.
The Biggest Dirt Race in the World®, the 53rd running of the World 100, is set for Saturday night, Sept. 9. Preliminary action is set for Thursday and Friday, Sept. 7-8. Wednesday, Sept. 6 will offer an early pit load-in and tech inspection option for race teams plus the return of the SRI Fan Jam featuring hit band Dirty Grass Soul.
The 41st edition of the 4-Crown Nationals, an open-wheel classic, is set for Friday and Saturday, Sept. 22-23. Friday's program is highlighted by the World of Outlaws sprint cars and a complete program for USAC midgets and qualifying for the USAC Silver Crown division. Saturday's finale features complete programs for USAC Silver Crown, USAC sprint cars, USAC midgets, and the ASCoC winged sprint cars.
And finally, the newest addition to the Eldora schedule is the 43rd Dirt Track World Championship (DTWC), which is the season finale for the Lucas Oil Late Model Dirt Series. It offers a $100,000 first-place prize on Saturday night, Oct. 21. UMP modifieds and Eldora stocks will compete on Thursday, Oct. 19 while Friday night, Oct. 20 offers qualifying events for the Lucas Oil Late Model Series, the steel-block late models, and features for the modifieds.
TICKET INFORMATION:
Ticket and camping renewals for Eldora's traditional marquee events are now taking place through Tuesday, Jan. 31. The public sale of tickets for these events will begin on Monday, Feb. 13 at 10 a.m. Eastern.
DTWC advanced ticket holders on record from last year will have the first opportunity to purchase tickets to the 2023 event beginning Monday, Feb. 20 via an early purchase promo code sent to those patrons. The public sale for the DTWC will begin Friday, Feb. 24 at 10 a.m. Eastern.
The renewal window for SRX tickets and camping will open next week and run through February 15. Renewal opportunities will be available to advance ticket holders on record from the 2021 SRX event. Public sale for the SRX event will begin Friday, Feb. 24 at 10 a.m. Eastern
Renewals for Eldora's remaining events, including #LetsRaceTwo, the 4-Crown Nationals and the Baltes Classic, will run from Monday, Feb. 27 to Monday, March 27. The public sale for those events will begin Friday, March 31 at 10 a.m. Eastern.
All tickets and camping purchases can be made via EldoraSpeedway.com/tickets or by contacting the box office at (937) 338-3815.
ABOUT ELDORA SPEEDWAY:
In 1954 Earl Baltes, a renowned bandleader and the proprietor of the Eldora Ballroom, carved a flat, quarter-mile clay oval out of a cornfield in the natural amphitheater between Ohio S.R. 118 and the Wabash River. Over the next 50 years the enterprising Baltes and his wife, Berneice, grew Eldora Speedway from its humble roots to national prominence by promoting events no other promoter dared fathom on what became a half-mile, high-banked clay oval.
As dirt racing's popularity surged in the late 1990s, along came new multi-million-dollar facilities, and corporate entities began to try to purchase Eldora Speedway from Baltes. However, in his mind, there was only one choice. In true Earl Baltes fashion, in the spring of 2004 he contacted a brash young racer who had tamed Eldora's high banks as a driver on his way to national championships in USAC and IndyCar, the 2002 NASCAR Cup Series champion, Tony Stewart. As Stewart's on-track career skyrocketed, he passionately invested in entrepreneurial endeavors involving his beloved dirt racing, beginning with race teams in 2001. Somehow the two high-profile figures who always drew a crowd of well-wishers at Eldora managed to keep their talks quiet, and the celebrated promotor and superstar driver announced the transition of Eldora Speedway ownership in November 2004.
Now entering its 19th year under the ownership of Tony Stewart, Eldora Speedway will host its 70th season of racing in 2023. The track website at EldoraSpeedway.com provides valuable information, including how to purchase tickets and reserve campsites. Fans can join a community of over 1,000,000 people from around the world who enjoy behind-the-scenes access by following @EldoraSpeedway on social channels Twitter, Facebook, Instagram, and Snapchat. Exclusive video content posted on YouTube.com/EldoraSpeedway has over 8.5-million views.
Every event at Eldora Speedway is broadcast live. Fans can tune into the World 100, the Dirt Late Model Dream, the 4-Crown Nationals, The Eldora Million, and more on FloRacing.com or on their favorite screen via the FloSports app. FloRacing is Eldora Speedway's official livestream partner. Additionally, World of Outlaws sprint car-sanctioned events can be seen on DirtVision.com.