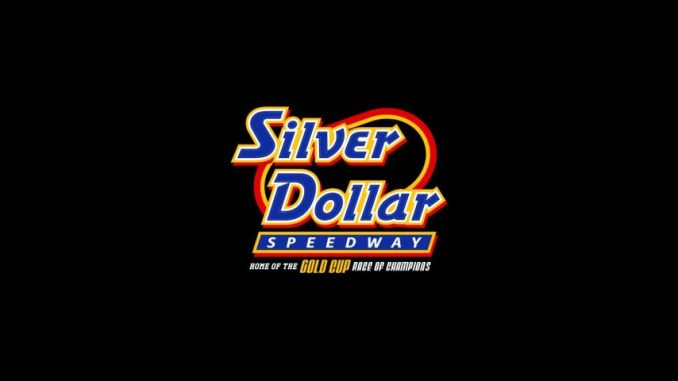 By Troy Hennig
CHICO, Calif., March 13, 2023…A record amount of wet weather continues to dominate the headlines in Northern California. With the recent excessive rain and more on the horizon, SLC Promotions has no other option but to cancel the Mini Gold Cup scheduled for this weekend March 17th and 18th. "At this point, things are just out of our control with the massive amount of rain that has and continues to saturate our entire facility," said Colby Copeland of SLC Promotions.
SLC Promotions was excited to bring the Mini Gold Cup back in 2023. This extraordinary race started in 1987 and ran yearly until 2019. "This is something that we were all really excited to showcase again," said Brad Sweet of SLC Promotions, referring to the Mini Gold Cup. "Our plan was to spotlight 410 sprint cars along with our local IMCA Sport Mods and Hobby Stocks. On Saturday we had planned to help kick off the 2023 NARC 410 sprint car series and bring in the BCRA Midget Lites."
SLC Promotions investigated upcoming weekends to reschedule the Mini Gold Cup, but as track announcer Troy Hennig explained, "At this point there is no available upcoming weekends that we could foresee that didn't impact other tracks and traveling series."
Fans who purchased on-line tickets can use them towards an upcoming event, except the four nights of Gold Cup. If fans have any questions about tickets for Mini Gold Cup you are encouraged to call (530) 966-4020.
As of today's release, the next scheduled dirt track race in Chico is the Brownell/Herseth Classic scheduled for May 5th. The following night, May 6th, the track will host the yearly David Tarter Memorial. Visit our website for upcoming events at www.silverdollarspeedway.com
ABOUT SILVER DOLLAR SPEEDWAY
Silver Dollar Speedway is a high-banked, quarter-mile clay oval racetrack located on the Silver Dollar Fairgrounds at 2357 Fair St., Chico, California. Opened in 1962, the track hosts multiple high-profile events including the marquee Gold Cup Race of Champions, Silver Cup John Padjen Classic, David Tarter Memorial, and the Fall Nationals in tribute to Stephen Allard
silverdollarspeedway.com • facebook.com/sdspeedway • twitter.com/sdspeedway