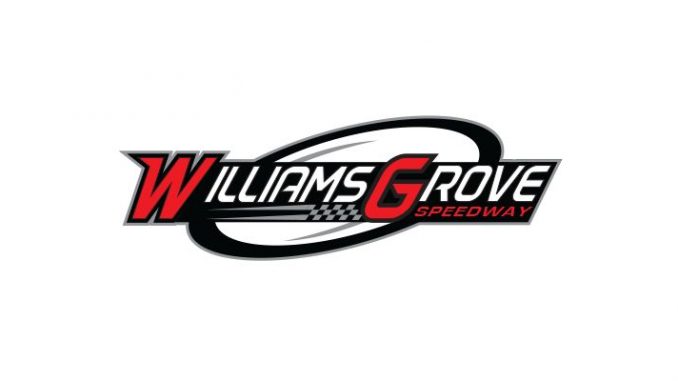 By Sawn Brouse
Mechanicsburg – The USAC AMSOIL National Sprint Tour will invade Williams Grove Speedway in just two weeks, on Friday night, June 16.
Presented by Kurt Smith Motorsports, the national 410 sprint stars of the United States Auto Club will compete in the Eastern Storm Series for wingless sprint cars at Williams Grove.
The Lawrence Chevrolet 410 sprints will join the USAC 410s on the racing card.
Competing in a 30-lap main event, the USAC drivers will be racing for a nice $6,000 payday while the regular Williams Grove 410s run for $5,500.
Kyle Cummins of Princeton, Indiana, is the current national USAC point leader and plans to be in the field along with other top national point contenders Brady Bacon of Broken Arrow, Oklahoma; CJ Leary, Greenfield, Indiana; Jake Swanson, Anaheim, California; and Justin Grant, Ione, California.
Other contenders will include Emerson Axsom, Chase Stockon, Kevin Thomas Jr., Robert Ballou and Thomas Meseraull.
Expect local drivers Briggs Danner, Alex Bright, Steve Drevicki, Ed Aikin, Mark Smith and Carmen Perigo Jr. to wade into the USAC 410 waters at Williams Grove on June 16 as well.
Justin Grant scored the USAC National win last year at Williams Grove Speedway in dominating fashion, leading all 30 laps of the main event. .
Winners to date on the National USAC 410 sprint tour have been Brady Bacon, Kyle Cummins, Jake Swanson, CJ Leary and Justin Grant who have all earned two wins while Daison Pursley has picked up one checkered flag.
Racing action on June 16 gets underway at 7:30 pm. Gates will open at 5:30.
Keep up to date on all the latest speedway news and information by visiting the oval's official website located at www.williamsgrove.com and by following the track on Twitter, Facebook and Instagram.