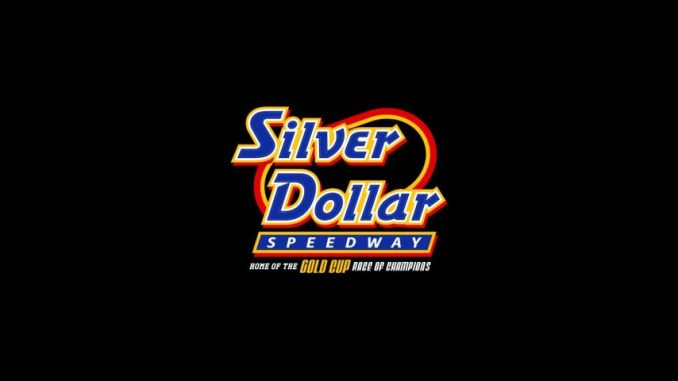 SLC Promotions
CHICO, Calif., September 28, 2023…For the 30th time Silver Dollar Speedway will host the Pacific Sprint Fall Nationals featuring winged 360 sprint cars on October 6th and 7th. This year marks the 9th time the race will be in tribute to Stephen Allard.
The weekend will feature two individual nights of racing with qualifying, heat races and main events. Friday night's main event winner will earn $2,500, while the Saturday night 40-lap finale will pay a staggering $5,000 to win. This race weekend will conclude the 2023 season at Chico.
Stephen Allard was a two-time sprint car champion at Silver Dollar Speedway. In 1996 he tied Shane Scott for his first title and then backed that up in 2007 with his second and final. Throughout his Chico career, Allard won a total of 18 sprint car races, 15 of them being 410 wins while three came in the 360 ranks. Allard's first win at Chico was on August 9, 1991, and his final win took place at the Civil War 360 Fair race on May 30, 2010. Allard had a determined driving style mixed with the right amount of aggressiveness that earned the respect of fellow drivers and fans.
In honor of his brother, Jonathan Allard returns to this event after a four-year absence. Allard recently raced in the Gold Cup but hasn't competed in the Fall Nationals since 2019. Jonathan won this event back in 2008. The odds-on favorite might just be Fremont's Shane Golobic. Out of eight races this year at Silver Dollar Speedway, Golobic has won four. He is the 2022 track champion and the defending winner of the Fall Nationals. Sacramento's Kalib Henry has been stout in recent years and won the 2021 edition of this race. Four-time Chico champion Andy Forsberg of Auburn has three Fall Nationals wins, but his most recent was back in 2016. The seven-time track champion Sean Becker also had success at this race. He is a three-time winner but like Forsberg, his last win was a while ago in 2014. Other stout drivers will include Sacramento's Justyn Cox, Templeton's Kaleb Montgomery, Modesto's Tony Gomes, Lincoln' Tanner Carrick, and this years Tyler Wolf Memorial winner Landon Brooks of Yuba City
FAN INFORMATION
The front gate will open at 5 PM on Friday night and 4 PM on Saturday night. Tickets can be purchased at the front box office starting at the times just mentioned above on each day. Fans can purchase tickets online at www.silverdollarspeedway.com.
Pricing for this event is as follows:
*FRIDAY NIGHT Adult (18 & UP) $20.00, Juniors (13-17) $12.00, Childs (6-12) $10.00. Kids 5 and UNDER are FREE.
*SATURDAY NIGHT Adult (18 & UP) $25.00, Juniors (13-17) $15.00, Childs (6-12) $12.00. Kids 5 and UNDER are FREE.
Seating is general admission. Parking is FREE.
RACE HAULERS
Race Teams: Pit gate will open at 2 PM each day. Haulers, please use the same entrance as the Gold Cup. Turn onto Martin Luther King Pkwy and turn into the access road between Costco and the Water District offices that leads you into the fairgrounds.
CAMPING
Camping is available this weekend over by Pit Road only and will be open starting Thursday afternoon. Camping charge is $50 per night. Please pay at the pit gate and give your name and spot number.
ABOUT FLOSPORTS
For fans unable to attend, Flo Racing will be streaming this event live. Founded in 2006, FloSports is a subscription video streaming service dedicated to sports, offering live and on-demand access to hundreds of thousands of competition events across 25+ vertical sport categories in the US and abroad. FloSports' vision is to give underserved sports the love they deserve. With a growing library of more than 300,000 hours of premium content including news, expert commentary, films, documentaries and more, FloSports has established itself as an innovator and leader in sports streaming. Finally, your sport has a home. For more information, please visit: flosports.tv
ABOUT SILVER DOLLAR SPEEDWAY
Silver Dollar Speedway is a high-banked, quarter-mile clay oval racetrack located on the Silver Dollar Fairgrounds at 2357 Fair St., Chico, California. Opened in 1962, the track hosts multiple high-profile events including the marquee Gold Cup Race of Champions, Silver Cup John Padjen Classic, David Tarter Memorial, and the Fall Nationals in tribute to Stephen Allard
silverdollarspeedway.com • facebook.com/sdspeedway • twitter.com/sdspeedway