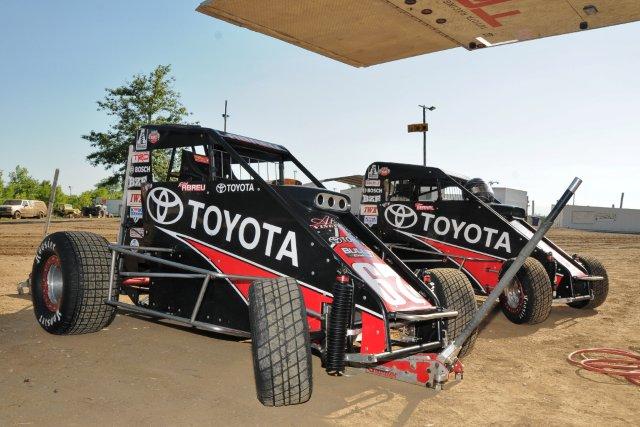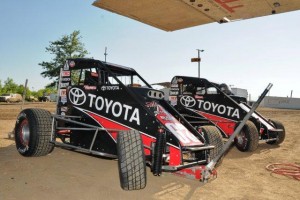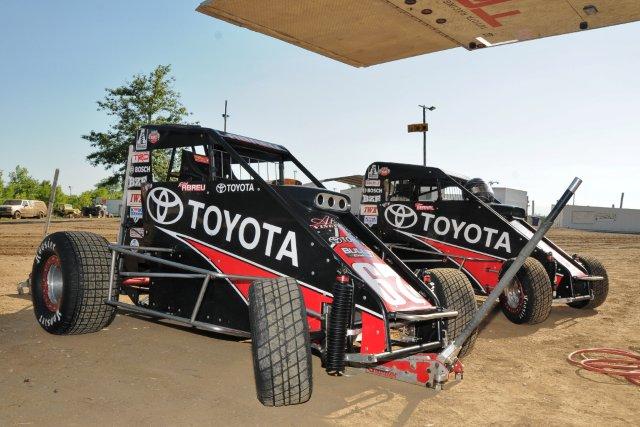 From Peterson Media
Continuing his very busy month of June piloting his Keith Kunz Midget, Rico Abreu scored a 12th place finish on pavement at the Iowa Speedway before charging his way to a second place finish Saturday night in Illinois with the POWRi.
"After midget week, and all of the midget racing I've done lately I really feel like I'm getting better and more comfortable in the midgets now," he said.
Friday, Abreu and his KKM team were in action at the Iowa Speedway, a pavement race, a surface that is still relatively new to the St. Helena, CA driver.
Timing in 16th quick on Friday, Abreu would line his Abreu Vineyards/Toyota backed entry up in the eighth row for the feature.
With the race getting underway, Abreu seemed to get come comfortable lap by lap, as his lap times continued to improve as he slowly picked off a couple cars as he worked his way towards the top-ten.
At the stripe, Abreu had recorded a 12th place finish, and was relatively pleased with his showing.
"Keith and the guys gave me a great car, and I am really starting to feel comfortable on the pavement," he said. "We gained a ton of speed from the start of the day, and I'm happy we were able to move forward."
Saturday night, Abreu and the Keith Kunz Motorsports team traveled to Macon, IL to do battle with the POWRi midgets, a series the youngster has found success with in past races.
Starting in the seventh spot, Abreu did what he's done so many times on dirt this year, as he worked his way through the field and made his way to the front of the field.
Getting into the second spot just before the white flag flew, Abreu had no time to chase down, Bubba Altig and settled for second.
"It took me a bit to get going at the beginning," Abreu said. "Keith and the team have me a really good car and it's a good track. You could do really good slide jobs. I was entering turns one and two lower than Austin Brown and it helped me keep the tires underneath me. I was able to get in front of him and kill his momentum to get into second. It's good to run up front and unfortunate we didn't have more laps."
Rico and his team would like to thank Abreu Vineyards, Toyota, ButlerBuilt, Kaeding Performance, Stadelhofer Construction, Outlaw Wings, Swift Metal Finishings, and Petersen Media for their partnership.
ON TAP: Abreu will return to action this weekend as he will visit Toledo, Ohio for the first time in his young career.
STAY CONNECTED: Stay updated with Rico by visiting his website at www.ricoabreuracing.com, 'liking' him on facebook at www.facebook.com/ricoabreuracing or following him on twitter @RicoAbreu24.
VIDEO: Be sure to check out http://www.youtube.com/ricoabreuracing for video of Rico, as content is constantly being uploaded!