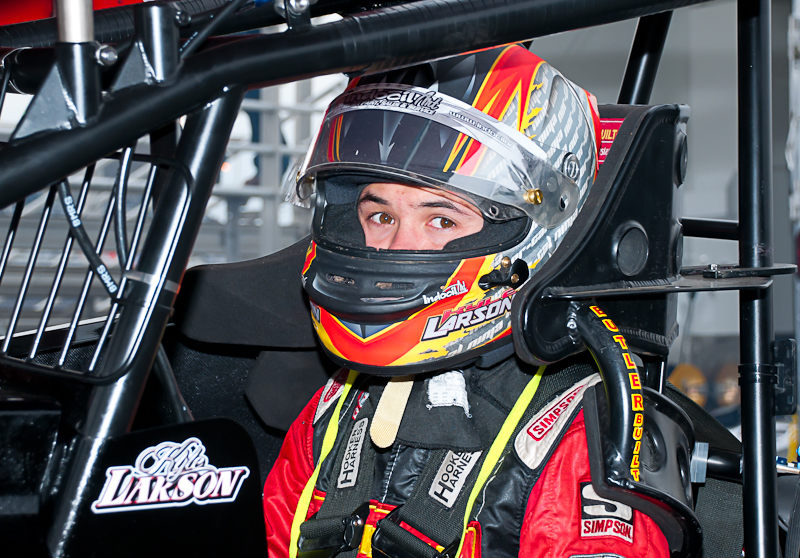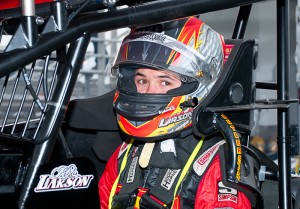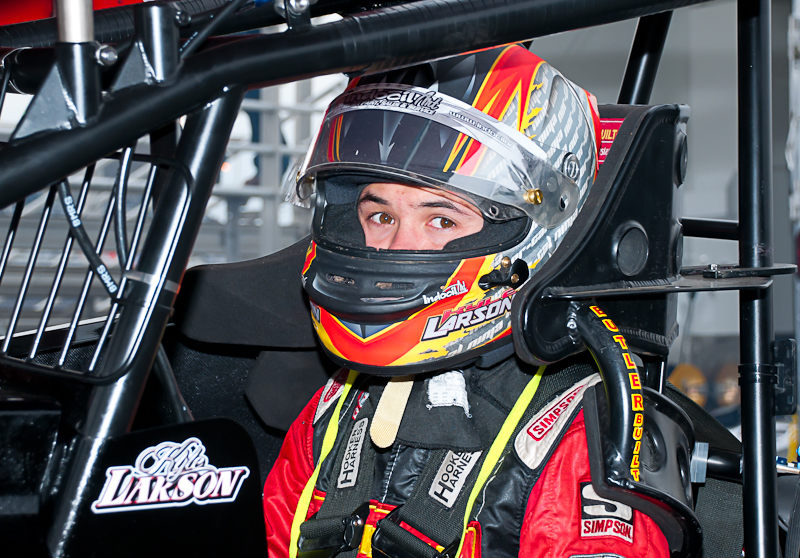 From Troy Hennig
Chico CA — (August 14, 2012) — It doesn't get any better than two nights of racing at the Silver Dollar Speedway in Chico.  This Friday night, August 17th, the speedway will host Kids Bike Night presented by Riebes Auto Parts, Aarons, Clarks Pest Control and Chico Bike and Board.  The speedway will host five racing divisions led by the powerful 410 winged sprint cars.  The Limited Late Models, Street Stocks, Hobby Stocks and Economy Sprints will add all the entertainment a racing fan could want.
Children 11 and under will be admitted free this Friday night.  Those kids will also receive a free coupon good for one soda and popcorn.  The children are also recommended to bring their personal BMX style bicycle to participate in the annual "kids bike night" during the intermission.  All participants will receive some sort of an award.
Adult general admission on Friday night is $12.00 with seniors and juniors locked in at $10.00.  The front gate will open at 6pm with racing slated to start at 7pm.  Check out our website for any special discounts at www.silverdollarspeedway.com
Then on Saturday night the best in the west will invade Chico as the Golden State King of the West Sprint car series will make their third and final appearance of the year.  The traveling group is led by Chico native Jonathan Allard, San Jose's Tim Kaeding and Scott's Valley's Evan Suggs.  The Friday night Street Stocks division is also scheduled to appear with the KWS series.
Adult general admission is $20.00.  Juniors are $15.00 and children $6.00.  Front gate will open at 5pm with racing scheduled to start at 7pm.
The confirmation that Elk Grove's Kyle Larson will race both nights this weekend has the local fans a buzz with excitement.  The current NASCAR racer and defending Gold Cup Champion is ready to get back in the saddle and race at one of his local tracks after being on the road for quite some time now.  Larson is fresh off winning a non-wing and winged sprint car main events in Iowa this past week.  He is set to get some laps this weekend to get prepared for the Gold Cup Race of Champions in September.  Crowd favorite Peter Murphy is also expected on Friday night.  Murphy has enjoyed a ton of success in Chico over the years.  We are also expecting two-time champion Tim Kaeding in the Beef Packers #83 for both nights as well.  As of print time, Kyle Hirst was trying to also track down a sprint car for this weekend.
Auburn's Andy Forsberg is the new point leader of the Wells Fargo Point Championship Friday night sprint car series.  Forsberg won both winged main events last week to give him 100 wins during his 20 year racing career.  Sean Becker sits six points back of Forsberg after succumbing in a wreck during last week's main event.  Don't count out Brad Bumgarner, Mason Moore or Tyler Wolf with two races to go.  Michael Tarter, John Michael Bunch and BJ Martin all look to finish out the 2012 season on a high note.  Bud Walberg and Kevin Sharrah will look to rebound from their roller over's last weekend.  Craig Swim has just two more races to track down BJ Martin for the rookie of the year title.  The 360 winged bonuses will be in place this Friday night.
Friday night will put an end to the Limited Late Models, Hobby Stocks and Economy Winged Sprint Car divisions for 2012 at Chico.  Randy McDaniel just needs to start the main event to secure his seventh track championship but first in the limited late model division.  Brian Compton looks to add one more victory to his total in the Hobby Stocks.  Tony Richards has been unstoppable in the Economy Winged Sprints.  The last time the Economy Winged Sprints hit the track at Chico, they produced a good car count and great racing.
Saturday it's all about the Prelude to the Gold Cup.  The King of the West sprints will be the main attraction.  Other drivers participating in the event include Jason Statler, Bobby McMahan, Pat Harvey and Dan Simpson.
Jake Vantol has a 29-point lead over Bill Patterson; however, with two back-to-back street stocks races anything could happen to shake up the championship chase.  Shawn Smith only trails Patterson by four points while Richard Workman is only two points behind Smith.  These three drivers will have a chance to make their presence felt during these next two nights of racing.
Camping is available for the weekend. For more information please call the track business line at (530) 350-7275.