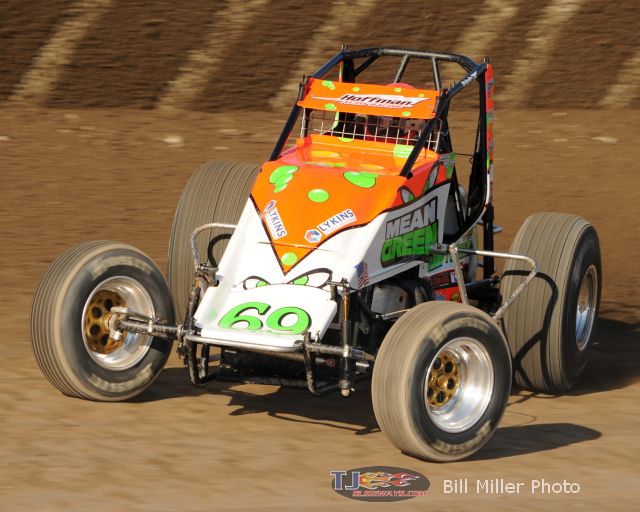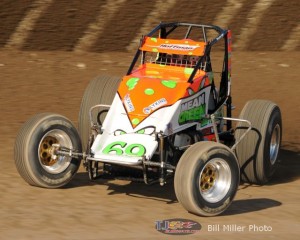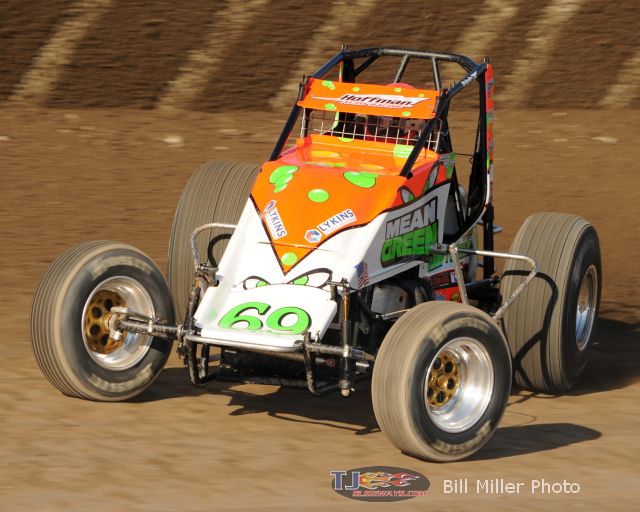 From Bob Miller
New Egypt, N.J. — (June 2, 2014) — USAC, rich in history in the state of New Jersey, has been absent in recent years, that is until 2010 when USAC returned to New Jersey after thirty-two years. It was June of 1978 when legendary Tom Bigelow won that event at the Flemington Fair Speedway. USAC made their first appearance at New Egypt in 2010, returned in 2011 and 2012 then missed in 2013. Special events promoter Bob Miller organized that historic return of USAC in 2010.
But have no fear, USAC is back in 2014. New Egypt Speedway will be "Flying Wingless" on Thursday night, June 5 when the AMSOIL USAC National Non-Wing Sprints team up with the ARDC Non-Wing Midgets in an open wheel double-header. Previous USAC winners at New Egypt Speedway include Levi Jones in 2010, Hunter Schuerenberg in 2011 and Bryan Clauson was the winner in 2012.
The nation's best non-wing sprint car drivers will be in the mix. Drivers like Jarrett Andretti of Indianapolis, IN, Shane Cottle of Kokomo, IN, the " Modern Day Cowboy" Daron Clayton of Sikeston, MO, Dave Darland, Lincoln, IN, Tracy Hines of New Castle, IN, Kevin Thomas, Jr. of Cullman, AL, Robert Ballou of Rocklin, CA, Nathan Moore of Tyler, TX, Chad Boespflug of Hanford, CA and Brady Bacon of Broken Arrow, OK are some of the expected entries. Look for ARDC defending champion Trevor Kobylarz of Birdsboro, PA to do double-duty and watch for some other locals to include Billy Pauch Jr, Mark Bitner of Trenton, NJ and Central PA driver Mark Smith.
ARDC driver roster will include Alex Bright, Bruce Buckwalter Jr., Brenden Bright, Steven Drevicki, Kyle Lick, PJ Gargiulo, defending champion Trevor Kobylarz, Ryan Greth, Nick Wean and Billy Pauch Jr to name a few.
The USAC Non-Wing sprints will compete in time trials, a series of qualifying events all leading up to a 30 lap feature. For the ARDC Midgets, they will compete in a heat races and a 25 lap feature.
New Egypt Speedway Facts:
WHAT: Flying Wingless USAC Non-Wing Sprints & ARDC Midgets
WHEN: Thursday, June 5 Gates Open 5 PM Race Time 7:30 PM
WHERE: New Egypt Speedway 720 Pinehurst Road New Egypt, NJ 08522 (On Route 539)
TRACK PHONE: 609-758-1900
ADMISSION: Adults $25 Children 6-11 $10 Children 5 and under Free Pit Fee $35 license not required
PREVIOUS WINNERS: Levi Jones 2010, Hunter Schuerenberg 2011 , Bryan Clauson 2012
Facility Amenities: The entire New Egypt Speedway facility features a daylight-quality lighting system and excellent sightlines from any seat in the house. The track is fully wheelchair-accessible with wide, clear and well groomed walkways. There are clean, heated rest rooms, a monitored playground area for the little fans. Whistle-clean concession facilities serve up everything from sausage sandwiches to ice cream treats at family style prices. Our dynamic-duo of track announcers keep fans informed and involved with a state of the art sound system.
The Track: The racy, 7/16-mile D-shaped clay oval plays host to some of the tightest all out wheel-to-wheel competition you'll ever witness.