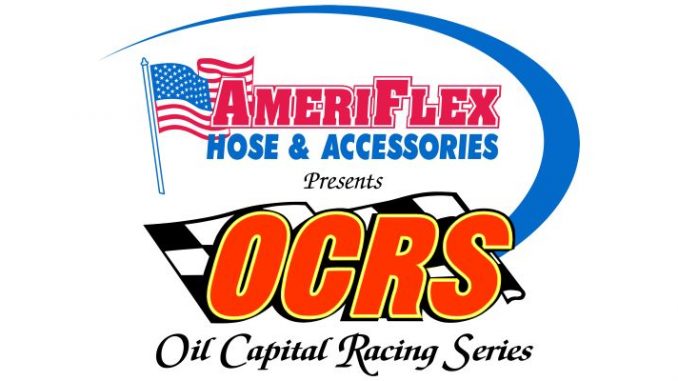 From John Lemon
TULSA, Okla. — (July 26, 2016) — The third and final trek down Interstate 44 into the deep southwestern part of Oklahoma will take place this Saturday as the Ameri-Flex / OCRS sprint car tour makes its final appearance of 2016 at the Lawton Speedway. Waiting for the invaders will be the Lawton Speedway stalwarts looking to defend their home track.
While series regulars Sheldon Barksdale and Robert Sellers have taken the first two events on the 1/4-mile track in 2016, it was the third event of 2015 when local driver Cody Wampler of Walters Oklahoma took it to the travelers when he pulled off the upset to win one for the home team.
Homies such as Kyle Ezell (5-time Lawton winner in 2016), Joe Bob Lee, Shawn Bloomquist, TJ Herrell, Koby Barksdale, Morgan Fletcher and Jerry Bruner look to make trouble for the Ameri-Flex / OCRS gang. Gary Owens, who splits time between Lawton and the Ameri-Flex / OCRS series is a strong force to be reckoned with as well.
In addition to Barksdale and R. Sellers, the series will send the likes of Shane Sellers, Johnny Kent, Shayla Waddell, Cameron Hagin and Perry Pickard along with series points leader Zach Chappell and last weekends winner Whit Gastineau for the call to action among others.
Gates will open at 5:30pm. Racing action will start at 8:30pm