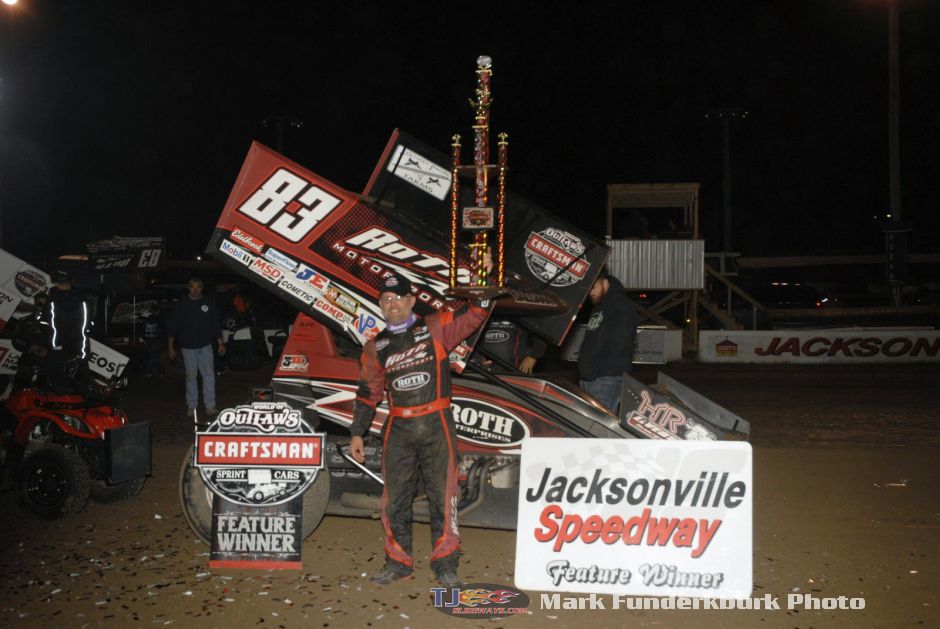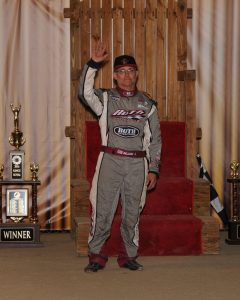 By T.J. Buffenbarger
After a relatively quiet Thanksgiving holiday business picked up on Monday with official announcement of Joey Saldana driving for Matt Wood and Ricky Stenhouse Jr. on the World of Outlaws circuit. While the Saldana/Wood combination had been rumored, moments after it was made official that Roth Motorsports was scaling back operations for 2017, the addition of Stenhouse did catch a few of us off guard but was logical with the parties involved.
One of the things that stood out about the combination is having Tyler Swank as crew chief joined by Chris Bowe, who worked with Swank over at Keneric Racing with Swank, and Adam Clark who was already at Matt Wood Racing.
This is Stenhouse's second foray into team involvement since his stock car career took off, being involved with Jason Johnson's effort for a couple of seasons in 2012 and '13. Having a NASCAR Cup Series driver involved in sprint car ownership always raises more awareness of the sport, but Matt Wood's involvement cannot be understated. Wood had his son behind the wheel for several years before getting out of car ownership for a few days before Bryan Clauson called and peaked his interest again for 2015. After Clauson's tragic passing in August it would be easy to understand if Wood had decided to not be involved, but to stay in the game with a full World of Outlaws effort should be commended.
It will be difficult to measure how successful the Wood/Stenhouse/Saldana combination will be this season. Even with the most veteran personnel first year World of Outlaws efforts are difficult. Performance on the tour will depend on how quickly they can develop a baseline and team chemistry while pounding up and down the road. That being said, one of the leading stories early in 2017 is how this veteran cast will do taking on this challenge.
Other notes…
Several tracks released "Save the date" schedules early this year so teams and fans can get an idea of what to expect for the 2016 season. Lernerville Speedway, Berlin Raceway, Atomic Speedway and BST Promotions all released preliminary schedules last week (check out our calendar for all of the dates). BST promotions was particularly interesting due to the ASCS National Tour being booked at El Paso County Speedway and Phillips County Raceway. Last year El Paso County hosted a World of Outlaws event, but that date not present on the 2017 schedule. BST also announced full schedules for their 305 sprint cars and several Rocky Mountain Midget Racing Association dates at both facilities.
Mike Stutsman, Brian Lay, Jim Swain, Jimmy McCune and Troy DeCaire are leading an American contingent racing in South Africa in January. All the drivers but McCune are scheduled to start racing on January 21st for three races. McCune will arrive on the 28th for the final two events of the tour. Both DeCaire and Swain have not seen much seat time the past couple of years in contrast to McCune who has had one of the top teams in winged pavement sprint car racing the past couple of seasons. Auto Value Bumper to Bumper Sprint Car Series announcer Tom Hartsell is making the trip with the American drivers for commentary at the events.
Saturday night is the first leg of the International Sprint Car Series in New Zealand featuring Brad Loyet, Craig Dollansky, Kraig Kinser, and Jonathan Allard. First event will take place Saturday at Western Springs Speedway.
The entry list for the 2017 Chili Bowl Nationals is slated for release on Thursday. Chili Bowl officials tweeted today that the list contains over 150 entries.
In our last notebook there was mention of Wildcat Raceway's coming back after a couple of years of sitting idle with a weekly sprint car program. Wildcat officials confirmed the weekly sprint cars will utilize the same rules as the Challenge Cup sprint cars that tour around Arizona. Wildcat officials also will allow 602 crate engines to compete in the division.