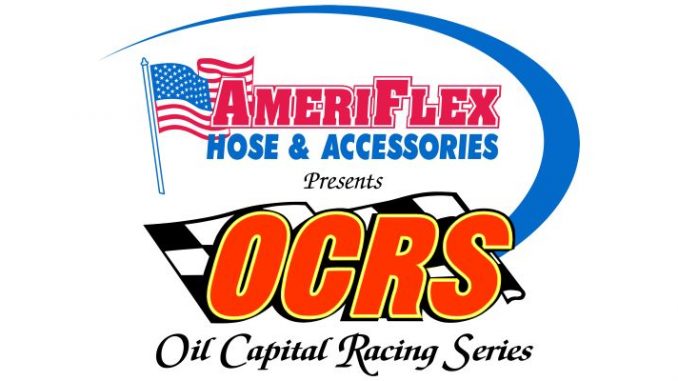 From John Lemon
TULSA, Ok. (March 14, 2018) – Car & Fleet Parts has extended their support to the AMERI-FLEX / OCRS sprint car series for the 2018 racing season. The Tulsa Oklahoma parts company was founded by Mike & Judy Stewart in 1976 while Mike was racing supermodifieds and the Stewart's still own the business today.
At Car & Fleet Parts, you will find most anything of need or desired for the open wheel racer and in some cases, for non open wheel racers as well. Name brand products including Hoosier, Bell, Wildwood, Weld, All Star and Eagle are just a sampling of what vendors Car & Fleet works with in getting the racer the best product at the best possible prices. Need a little petrol? No problem as racing fuel is available as well at Car & Fleet.
The Stewart's believe in doing most of their business the old fashioned way when possible and that is face to face with personalized service to make sure that their customers are getting what they want and need. This has allowed the Stewart's to develop a solid client base over the years with several customers not even attempting to shop anywhere else as they know the Stewart's are as genuine and as honest as they come. This is also a reason many of their customers have become friends first and customers second as several have been going to Car & Fleet for most of the past 42 years.
2018 will mark the seventh consecutive year that Car & Fleet has offered their support to the AMERI-FLEX / OCRS sprint car series. On behalf of all the teams within the series, we wish to say 'Thank You' Mike & Judy for your unwavering support. We are honored to call you friends as well.
So racers, when in need, remember that Car & Fleet Parts is there to support and assist you in the best possible manner. Give them a call at (918) 743-9888 and let them serve you some old fashioned customer service!
About the Ameri-Flex / OCRS Series –