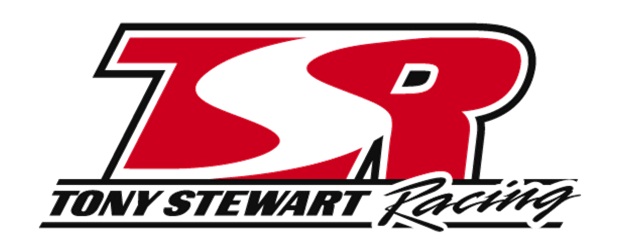 From TSR

INDIANAPOLIS (May 19, 2010) – The old adage known as KISS (Keep It Simple Stupid) is appropriate for most every endeavor. This week, it would seem to be the recommended approach for Tony Stewart Racing's (TSR) World of Outlaws (WoO) Sprint Car Series teams. After a challenging few nights of competition last weekend, TSR's Steve Kinser and Donny Schatz return to action with consecutive races in Ohio and Michigan this weekend. First, it's back to the short tracks with Friday's stop at Attica (Ohio) Raceway Park, followed by another high-speed, half-mile dirt oval to conquer Saturday, when the traveling Outlaws take to I-96 Speedway in Lake Odessa, Mich.
Kinser, known as "The King of Outlaws," continues the pursuit of his unprecedented 21st WoO title in his first season driving TSR's No. 11 Bass Pro Shops/JD Byrider Maxim, and he remains in the thick of the 2010 championship chase. He started the month of May by winning at Jackson (Minn.) Speedway, his second WoO A-Feature win of the season and 554th of his career. The Bloomington, Ind., native has strung together 11 consecutive top-10 finishes, including six top-fives in his last seven starts. Keeping those streaks intact wasn't easy as Kinser needed to use two provisional starting positions in Pennsylvania last weekend.
Despite being derailed recently by a pair of results outside of the top-10, Schatz, driver of the TSR No. 15 Armor All/STP/ParkerStore J&J, is poised to continue his pursuit of a fifth WoO title. The Armor All team heads into this weekend on the heels of a solid third-place run at Virginia Motor Speedway this past Saturday, one night after being involved in a first-lap accident that destroyed his racecar. The accident, which came moments after the Fargo, N.D., racer started from the pole position, was equally as frustrating as his 18th-place finish the week prior at Tony Stewart's Eldora Speedway, where the four-time and reigning WoO champion was running second and shredded a left-rear tire with five laps remaining.
The positive news is that both drivers have succeeded in the past competing at Attica and I-96. Kinser won the inaugural Brad Doty Classic at Attica in the summer of 1989, the first time he had turned laps there. That victory was the first of four consecutive triumphs on the 1/3-mile dirt oval. He won the Outlaws' first visit to the track in May 1990, and was victorious again in August 1991. He has six top-five finishes in 10 WoO A-Feature starts there, with his most recent being a second-place finish in April 2007. Last May, he finished 10th.
Kinser's results at I-96 Speedway are even better. He's won four of the nine WoO A-Feature events contested on the half-mile dirt oval. He won his first race at the facility in June 1997, then returned to victory lane again in September 2004 and June 2005. The Outlaws' stop at I-96 in July 2008 was vintage Kinser. He established a new track record in qualifying, won the dash, and led all 30 laps of the A-Feature. Last May, he raced from seventh to finish second.
Schatz made his first start at Attica in July 2005, and he recovered from qualifying 20th by racing from 16th to finish eighth in the A-Feature. During the 2007 campaign, he made his second start and raced from eighth to finish third. In May 2008, he became the Outlaws' seventh different winner at the track by leading the final 30 laps of the 40-lap A-Feature. Last May, it appeared he was on his way to consecutive victories before being contacted by a lapped car on lap 31 while leading the race.
His history at I-96 dates back to his 1997 WoO Rookie of the Year campaign, when he debuted at the track and put a solid sixth-place finish in the books. Schatz earned the fast qualifier award in September 2004 before finishing fifth. In 2008, he finished a career-best second at I-96 following Kinser to the checkered flag. Last season, he finished eighth in the 30-lap A-Feature.
The TSR teammates remain inside the top-four in the 2010 series standings. Kinser, who was the point leader prior to last week's races, trails leader Joey Saldana by only 13 points. Schatz remains in fourth place, 130 points out of first.
On Friday at Attica Raceway Park, the pit gates will open at 2 p.m. EDT with the grandstands opening at 3:30 p.m. Racing is scheduled to begin at 7:45 p.m. For more details, contact Attica Raceway Park at (419) 680-5606. The official Web site of Attica Raceway Park is www.atticaracewaypark.com.
Saturday at I-96 Speedway, the pit gates will open at 3 p.m. EDT with the grandstands opening at 4 p.m. Hot laps are scheduled to begin at 6 p.m. For more details and ticket information, contact I-96 Speedway at (616) 642-0555. The official Web site of I-96 Speedway is www.i96speedway.com.
Race fans unable to attend this weekend's races can catch all of the action on DIRTVision.com. Fans can listen live as Johnny Gibson, "Voice of the Outlaws," calls the action as he does at all WoO Sprint Series events on the DIRTVision.com cybercast, as well as on the DIRT Radio Network. Go to www.DIRTVision.com for more information on all the site features, including updated results from each night of racing, as well as a chat room to interact with other race fans.
Following this weekend's pair of duels in the Midwest, Kinser, Schatz and the rest of the Outlaws will travel to the Charlotte area for the Coca-Cola 600 festivities. A national audience will be able to take in the Circle K NOS Energy Outlaw Showdown from The Dirt Track at Charlotte Motor Speedway on May 28, live on SPEED beginning at 8 p.m. EDT.
Steve Kinser, Driver of the No. 11 TSR/Bass Pro Shops/Chevy/J.D. Byrider Maxim:
Last weekend, things didn't start out as you hoped, but the end results were three more top-10 runs. Even with some of the tough luck, recently, you've been able to maintain your spot near or at the top of the standings. Is that key to winning championships?
"The key to winning championships is winning races. It's been a while since we've put a winning streak of three or four races together and, with the competition as tough as it is, that's probably going to be tough to do. But, that's what our goal is – win one, and then try to build on that. We've won two races this year and you see Jason (Meyers) has five and Joey (Saldana) has four. Right now, we need to try to get caught up to those two guys in the win column and, hopefully then, we'll be able to keep adding them.
"I would say I'm proud of this Bass Pro Shops crew (crew chief Scott Gerkin, crewmen Gary DuBois and Travis LoGrande). Last weekend at Williams Grove was tough, but they hung right in there and we were able to make the best of a bad situation. Everyone is going to have weekends like that. Our hope is that it's behind us, and we can build on an overall decent night (last Saturday) at Virginia (Motor Speedway).  We're heading to a couple of places where we've been successful in the past this weekend, so maybe this can be the start of something."
The weekend ahead includes races at Attica Raceway Park and I-96 Speedway – two distinctively different tracks. In your opinion, what will it take for this to be a successful weekend?
"Like I said, we need to be battling for wins. Last weekend, we used provisional spots to start the race and were able to get into the top-10 and top-five, but you can't spot these guys we are racing that much track position. Ideally, we've got to find our way into the dash and start within the first three or four rows.
"I'd say one of the key things at Attica is qualifying early in the order. That place tends to slick up pretty quickly, so usually the guys going out early have an advantage. On the other side, the track really is pretty racy and you can charge up through there. We won there a couple of times, but that's been quite a few years ago. We ran second to Joey (Saldana) in 2007. Maybe we can better that finish by one spot on Friday.
"I-96 is just your basic, big, fast half-mile track. It really suits our program and my driving style. We've been fast there from day one. I know Jason (Meyers) got us there last year, but we've won four of the nine Outlaw races there. Both our wins in 2010 have come on the bigger tracks, so maybe we can continue that Saturday and get another one."
Donny Schatz, Driver of the No. 15 TSR/Armor All/Chevy/ParkerStore J&J:
The season continues to roll along and it seems your roller coaster ride continues to be anything but consistent. Does any of that play a factor in your weekly approach?
"It's human nature to have things that have happened in the past affect your routine. We started the year with a win and it seems like we've had a really tough time getting back there. In 2008, we got off to a slow start and then began picking up steam late in May and surged into summer. I think we won our second race of the year at Attica and then kind of took off.
"Our goal is try and make that happen again. Things that have happened so far this year have been out of the ordinary for us, but we've all learned that adversity will make us stronger. We've had four races where we've finished outside the top-10, so far, and if we end the year with only five or six, we'll be in the position we want to be in.  Right now, we are all focused on continuing to improve and getting back to victory lane."
The upcoming races at Attica Raceway Park and I-96 Speedway will once again allow you to race on a short track and a big fast track on consecutive nights. How difficult is it to change your driving style that quickly?
"I've always said that's one of the great things about racing with the World of Outlaws. You have to be good no matter where you are at, or when you are on the track. With dirt-track racing, everything changes by the minute. You have to pay attention to all the details as a driver. You have to rely on your crew to have your car at its best at the end of the night, when it matters most.
Donny Schatz, Driver of the No. 15 TSR/Armor All/Chevy/ParkerStore J&J: (cont.)
"Racing at Attica is certainly different than racing at I-96. Attica is a smaller track that traditionally gets slick, where you have to slow down to go fast, deal with lapped traffic in nearly every corner, and be able to maneuver your car high, low or through the middle. Three years ago, we had a good battle with Joey (Saldana) and Steve (Kinser) for the win and finished third. Two years ago, we drove to the front and checked out.
"Last year, I passed Jason (Meyers) for the lead and was in control of the race until I got hit by a lapped car. Those things happen, so you have to be on your toes. I hope the racing surface is similar to what it's been like in the past and we can get our Armor All car operating really well.
"On Saturday, we'll head to I-96 and adjust to racing on a big, fast track. We've had a lot of success over the years on those types of tracks. My guys (crew chief Rick Warner, crewmen Shane Bowers and Steve Swenson) and I keep learning ways to get our program better. We've had some good runs in Michigan, but we haven't been able to come out on top there, yet. Hopefully, we can do that this weekend."
Tony Stewart Racing's Steve Kinser and Donny Schatz: Career Results at Attica Raceway Park
| | | | | | | | | | |
| --- | --- | --- | --- | --- | --- | --- | --- | --- | --- |
| Year | Date | Steve Kinser | Qualifying | Start | Finish | Donny Schatz | Qualifying | Start | Finish |
| 2009 | 5/29 | World of Outlaws | 36 | 23 | 10 | World of Outlaws | 11 | 1 | 22 |
| 2008 | 5/30 | World of Outlaws | 19 | 2 | 22 | World of Outlaws | 10 | 3 | 1 |
| 2007 | 4/20 | World of Outlaws | 9 | 2 | 2 | World of Outlaws | 4 | 8 | 3 |
| 2005 | 7/13 | World of Outlaws | 33 | 24 | 20 | World of Outlaws | 20 | 16 | 8 |
| 1994 | 5/21 | World of Outlaws | 14 | 14 | 5 | — | DNC | | |
| | 5/20 | World of Outlaws | — | 3 | 5 | — | DNC | | |
| 1993 | 5/21 | World of Outlaws | — | — | 3 | — | DNC | | |
| 1992 | 8/7 | World of Outlaws | — | — | 23 | — | DNC | | |
| 1991 | 8/9 | World of Outlaws | — | — | 1 | — | DNC | | |
| 1990 | 5/18 | World of Outlaws | — | — | 1 | — | DNC | | |
= Preliminary Event; DNC = Did not compete
Tony Stewart Racing's Steve Kinser and Donny Schatz: Career Results at I-96 Speedway
| | | | | | | | | | |
| --- | --- | --- | --- | --- | --- | --- | --- | --- | --- |
| Year | Date | Steve Kinser | Qualifying | Start | Finish | Donny Schatz | Qualifying | Start | Finish |
| 2009 | 5/30 | World of Outlaws | 3 | 7 | 2 | World of Outlaws | 11 | 4 | 8 |
| 2008 | 7/25 | World of Outlaws | 1 | 1 | 1 | World of Outlaws | 4 | 7 | 2 |
| 2007 | 7/27 | World of Outlaws | 18 | 24 | 9 | World of Outlaws | 13 | 7 | 22 |
| 2005 | 6/9 | World of Outlaws | 4 | 9 | 3 | World of Outlaws | 14 | 14 | 11 |
| 2004 | 9/24 | World of Outlaws | 5 | 1 | 1 | World of Outlaws | 1 | 5 | 5 |
| 1997 | 10/7 | World of Outlaws | 7 | 6 | 3 | World of Outlaws | 15 | 15 | 13 |
| | 6/15 | World of Outlaws | 2 | 6 | 1 | World of Outlaws | 11 | 11 | 6 |
| 1996 | 7/22 | World of Outlaws | 6 | 3 | 2 | — | DNC | | |
| 1995 | 7/24 | World of Outlaws | 2 | 6 | 2 | — | DNC | | |
DNC = Did not compete