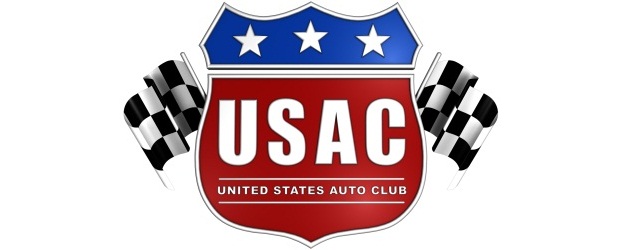 By Dick Jordan
Friday night celebrates the 50th anniversary of A.J. Foyt's initial "Hoosier Hundred" victory in 1960. Foyt ended up winning the historic race six times! Friday, Dave Darland will try to score his fourth win in the 100-mile classic at the Indiana State Fairgrounds. Only Foyt has won more, while Al Unser also has four.
Darland won the race in 1995, 1996 and 2004 and will pilot the familiar #56 Jarvis Enterprises/Plastic Express Beast/Foxco entered by Foxco Motor Sports. In 12 previous Hoosier Hundred starts, Darland has three wins, a second and two fourths. His second came in last year's race behind winner Shane Hollingsworth.
Friday's race continues a tradition begun in 1953 when Bob Sweikert won the inaugural Hoosier Hundred. The ensuing years have produced a who's-who list of winners, which includes Indianapolis 500 winners Sweikert, Jimmy Bryan, Rodger Ward, Foyt, Parnelli Jones, Mario Andretti and Unser.
Defending three-time USAC Silver Crown Champion Bud Kaeding of Campbell, Calif. leads the Silver Crown standings entering Friday night's race. Kaeding, trying to become the first four-time champion in series history, has five Hoosier Hundred starts and has never finished worse than eighth.
Kaeding finished third in Saturday's 100-lap race at Iowa Speedway in Newton, Iowa, a race won by A.J. Fike.
Fike, of Galesburg, Ill., scored his first career USAC Silver Crown victory Saturday, winning the 100-lap Casey's General Stores USAC Triple Crown Pride of Iowa race on the 7/8-mile paved oval. Fike passed Shane Hmiel on lap 16 and led the rest of the way in his Liberty Village/McGladrey & Pullen Beast/Foxco. Kody Swanson outduelled new series point leader Kaeding to finish second. Hmiel took fourth ahead of Jerry Coons Jr.
Bobby East was the fastest qualifier but failed to finish the 100-lapper after leading the first two laps.
Fike's victory makes him and his brother Aaron the only brothers to win in USAC's Silver Crown series. Aaron won at Richmond, Va. In 2001.
USAC SILVER CROWN CHAMPIONSHIP SERIES POINT STANDINGS
1-Bud Kaeding-114; 2-A.J. Fike-105; 3-Jerry Coons Jr.-99; 4-Levi Jones-88; 5-Kody Swanson-82; 6-Brian Tyler-78; 7-Shane Hollingsworth-74; 8-Bobby East-74; 9-Derek Hagar-70; 10-Shane Hmiel-68.