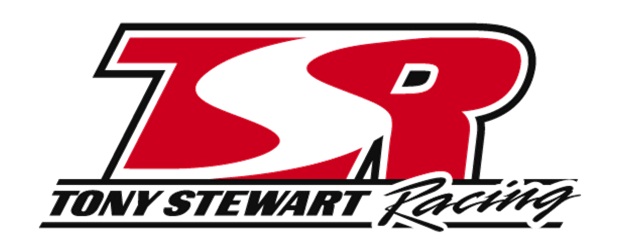 By Bill Klingbeil
INDIANAPOLIS (July 7, 2010) – Winning is never easy. No matter if it's a single game, one race, season championship or mini-series triumph, obstacles come from all angles. The key is being ready to deal with each obstacle along the way so that performance doesn't lapse. World of Outlaws (WoO) Sprint Car Series stars Steve Kinser and Donny Schatz of Tony Stewart Racing (TSR) have learned a lot about winning during their careers and each knows the importance of hard work during the grind of season that begins in February and ends in November. This week, Kinser and Schatz will try to outwork the competition and get to victory lane at LaSalle (Ill.) Speedway on Thursday, Beaver Dam (Wis.) Raceway on Saturday and at Cedar Lake Speedway (Somerset, Wis.) on Sunday.
This week's trio of races offers extra incentive beginning with Thursday's event in LaSalle. The race is the fourth and final round of the Showdown for the Bud Crown, a series that will award the three drivers who accumulated the most points at the first three rounds at Bulls Gap, Tenn., and Sedalia, Mo. With only Thursday's showdown remaining, TSR's Kinser and Schatz rank third and fourth, respectively, in the chase for the $9,000 winner's share. The weekend also marks the halfway point in the 2010 campaign and the focus turns to performing at the optimum level during Sprint car racing's richest four weeks of action.
Kinser hails from Indiana, and he's been very successful in the neighboring state of Illinois during his career. Thursday's race at LaSalle Speedway will be the first visit by the Outlaws to the Land of Lincoln since June 2008. Kinser, who will wheel the TSR No. 11 Bass Pro Shops/JD Byrider Maxim, has won 32 of his 556 WoO A-Features in Illinois, including two at LaSalle. He won the Outlaws' debut at the high-banked quarter-mile dirt oval in July 1994. He won again in July 1999 and finished second in the Outlaws' most recent stop at the track in June 2004.
Two of the 51 tracks where Schatz has earned A-Feature triumphs with the WoO are in Illinois. The driver of the TSR No. 15 Armor All/STP/ParkerStore J&J would like to make LaSalle the third in the state and number 52 overall. Schatz won at Route 66 Raceway near Chicago in July 2005 and was victorious at Tri-City Speedway near St. Louis in June 2008. He first raced at LaSalle in July 1996, the season before he earned the WoO Rookie of the Year Award. He has five career starts at the facility and his best finish of fourth came in June 2004.
Saturday night's stop at Beaver Dam Raceway will be the Outlaws' 17th visit to the one-third mile dirt oval located in central Wisconsin. Both Kinser and Schatz have competed in 16 of those events. Kinser finished third in his debut at the facility in May 1996, and he was victorious in his eighth start in June 2003. He won again in August 2008 and, last July, he finished third in the A-Feature. "The King of the Outlaws" has finished inside the top-10 in all but one appearance at the track. Schatz first raced at the track with the WoO in May 1997 and found victory lane in his fourth start at the facility in July 2002. A pair of second-place finishes in June 2006 and September 2007 have been the high-water mark since that victory. Last season, he stormed from the 12th starting position into the lead on lap 18 before a mechanical failure ended his race.
Cedar Lake Speedway has been a regular July stop for the Outlaws since 1983, and Kinser has been extremely successful at the 3/8-mile dirt oval. In 25 career WoO starts, he has five wins and 21 top-five finishes. Kinser won the first two Outlaws A-Features at the track and four of the first six. His most recent victory came in July 2003, after he took the lead from Schatz with seven laps remaining. Last July, he finished fifth.
Just as Kinser was dominant at Cedar Lake when the Outlaws began racing there, Schatz has been equally strong in recent years. The Fargo, N.D., racer, who made several WISSOTA 360 Sprint car starts at the track prior to his WoO career, has won the last two WoO A-Feature events at the track. In 2008, he led the final 20 laps to capture the win and, last season, he was the fastest qualifier, won the dash and led 19 of the 30 laps to pick up the victory. He has made 13 WoO starts at the track and has scored five top-five finishes.
With 32 races in the books, Kinser and Schatz remain in contention for the 2010 WoO championship. Kinser is 20 points out of first behind leader Joey Saldana. He has four wins and a series-leading 30 top-10 finishes. Schatz is in fourth position, 165 points back of Saldana, and has posted a pair of wins, 14 top-five finishes and 24 top-10s.
Thursday at LaSalle Speedway, the pit gates will open at 1 p.m. CDT with the grandstands opening at 4 p.m. Hot laps are scheduled to begin at 6 p.m. For more details and ticket information, call (704) 795-7223, or visit www.worldofoutlaws.com/tickets.
On Saturday at Beaver Dam Raceway, the pit gates will open at 2 p.m. CDT with the grandstands opening at 4 p.m. Hot laps are scheduled to begin at 6 p.m. For more details, call Beaver Dam Raceway at (920) 887-1600, or visit www.wismotorsports.net.
Sunday at Cedar Lake Speedway, the pit gates will open at 3 p.m. CDT with the grandstands opening at 4 p.m. Hot laps are scheduled to begin at 6 p.m. For more details and ticket information, call the track at (866) 425-7386, or visit www.cedarlakespeedway.com.
Race fans unable to attend this weekend's races can catch all of the action on DIRTVision.com. Fans can listen live as Johnny Gibson, "Voice of the Outlaws," calls the action as he does at all WoO Sprint Series events on the DIRTVision.com cybercast, as well as on the DIRT Radio Network. Go to www.DIRTVision.com for more information on all the site features, including updated results from each night of racing, as well as a chat room to interact with other race fans.
Steve Kinser, Driver of the No. 11 TSR/Bass Pro Shops/Chevy/J.D. Byrider Maxim:
With 32 victories in the state of Illinois during your career, are you looking forward to Thursday's race in LaSalle, Ill.?
"Yeah, we look forward to all the races, and I've never really paid a lot of attention to where the wins come from. I guess, looking at it that way, we have won a fair share of races in Illinois. A lot of those came at Tri-City Speedway, where we just kind of always had a good car. We've had a lot of races at a number of places. Winning at places like Santa Fe Speedway, close to Chicago, and then when they built Route 66 Raceway right there with the NASCAR track, that was a good place to win. We did well on the Springfield Mile when the Outlaws first started, and LaSalle is kind of your typical Midwest dirt track, a lot like the ones in Indiana.
"We'd like to get a win to start the weekend. It's going to be a battle. LaSalle is a high-banked track that is small, so there will be plenty of things going on. We'll have to get started with a good qualifying lap and try to stay out of trouble early in the race."
The schedule continues with a pair of races in Wisconsin at Beaver Dam and Cedar Lake. Three races in four nights is tough on everyone, but this isn't out of the ordinary for the World of Outlaws. Is this a stretch where having a good crew makes a big difference?
"This is kind of what we are used to. Racing three, four or five nights in a week wasn't out of the ordinary. In July, for sure. We would race probably 21 of the 31 days and that's what made the Outlaws as good as they were. When you race night after night, everyone just gets better, including the guys who work on these cars.
"Consider the fact that these guys are working on the cars in the heat of the day preparing the cars, work at night during the race, drive a couple hundred miles after the race, get a few hours of sleep and start all over again. The Bass Pro Shops crew (Scott Gerkin, Gary DuBois and Travis LoGrande) has been through the wars before and, yes, I'd say having a solid crew can be a major difference between winning and losing. I'm glad I've got these guys working with me."
Donny Schatz, Driver of the No. 15 TSR/Armor All/Chevy/ParkerStore J&J:
The week starts with the end of a special four-race program at LaSalle. With you and your family being in the race-promoting business at Red River Valley Speedway, and you being a competitor, is it something you can appreciate?
"I've been around racing for a good part of my life and we've seen a lot of things that have worked and plenty that haven't. Even this year, our first time handling things at Red River Valley, we've come across some things we didn't expect, so I'm glad Kasey (Kahne) put this deal together. Times have changed and everyone has to pay attention to details. Our sport has to take advantage of opportunities like this that help attract new fans to come out and see what we do.
"I wish we would've been a little better in the first two rounds (at Volunteer Speedway), so that we'd be a little closer to the top in the standings. We bounced back at Sedalia, but still have some ground to cover if we are going to have a chance to win this thing."
Two more races follow in Wisconsin before the tour heads back east and starts "The Month of Money." You've won the last two years at Cedar Lake. Those victories had to add to your success formula that led to strong finishes during July and August the past two seasons, right?
"Winning races is the name of the game. If you have a car good enough to win at Cedar Lake Speedway, the theory is that you should be able to win at places like Eldora Speedway, Lernerville Speedway, Williams Grove Speedway and Knoxville Raceway. It's just not that easy, but being able to win races gives you confidence you have a car that can win any time.
"One of the things that helped our program succeed in the biggest races the past few years was being prepared. We've spent a lot of time this year learning how our car reacts in several different scenarios. The goal is for us to have an answer when we find ourselves in a similar situation in the upcoming races.
"The number one priority this weekend is winning races. Any time you can put a run together where you are finishing on top or right near it every night, it helps everyone. This is the time of the year when you want to be at your best. We all would agree that we haven't had the first half of the season we were all looking for. We've gotten more consistent in the past few weeks and, if we can keep getting better each night, we'll have a great chance to have a really good second half of the season."