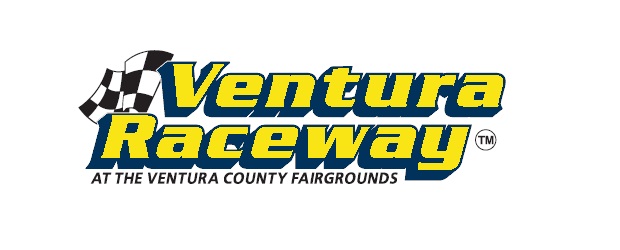 by Cliff Morgan
March 13, 2011 — It was a great night for VRA regular Steve Conrad as he started 15th in the feature and went on to take his first win in the 2011 season over a stellar field of VRA Sprint Car drivers. Conrad ran the bottom of the track as Greg Taylor and Dakota Kershaw ran the top. These three drivers battled lap after lap until at the end Conrad had pulled off the win. It was a very good night for Kershaw as he ran the best race of his VRA career as he led the first 23 laps of the race. He was passed by Taylor on lap 24 and then went on to finish third in the race. Taylor the led one lap only to be passed by Conrad who was fast on the bottom of the track and led to the finish. Taylor's second place finish places him atop the VRA Sprint car standings after two races. 2010 series champion Troy Rutherford started the night leading the points, but was eliminated in a first lap turn two incident and now finds himself in second place 95 points behind Taylor. Finishing fourth in the feature was Cory Kruseman with Brian Camarillo taking fifth. The 30 lap feature was a fast and furious one that saw a serious accident send Ventura favorite Rick Hendrix to the hospital after a multi car incident on the back straight on lap 19. The accident brought out a lengthy red flag period as Hendrix was removed from his car and transported to the hospital. There were 30 cars signed into the pits Saturday and four heat races were run with wins going to Rick Hendrix in heat one, Troy Rutherford in heat two, Greg Taylor in heat three and Brian Camarillo in heat four. One semi main was run to fill the main event field with the win going to Justin Kierce.
VRA Senior Sprints opened their season with a field of 17 cars in attendance. Two heat races were run with wins going to Rob Kershaw and Clif Warren. the 20 lap feature saw Ed Schwarz lead lap 1-6. He was passed by Bruce Douglass who then led lap 6-16. All the while 2010 series champion Kershaw was moving toward the front from his 8th place starting position. He took the lead from Douglass as the two came through traffic on lap 17 and kept the lead to take his first win of 2011. following Kershaw and Douglass across the line were Schwarz, Russell DeBlauw and Victor Davis.
IMCA Modifieds resumed their season with two heat races for the 13 cars in the pits. Danny Lauer and Austin Rodarte took race victories. The twenty lap feature saw Jack Parker lead lap 1-5, Andrew Phipps lead lap 6-9, Aaron Rodarte lead lap 10-18 but it was Danny Lauer passing Rodarte to take the lead on lap 19 and then go on win the race. Lauer has now won the first two IMCA events of 2011 and lead the points race by 3 over Austin Rodarte and 6 over brother Aaron Rodarte.
VRA Sport Compact drivers opened their 2011 season Saturday night with 11 cars in the pits. There were two heat races run with wins going to Jason Marshall in heat one and Trevor Fitzgibbon in heat two. The 20 lap feature saw Jess Carlucci lead lap 1-4 only to be passed by 2010 series champion Trevor Fitzgibbon who led the rest of the way to take win number one of the new season. He was followed by Brent Underwood, Cody Greiman, Michaela Stanton and Zach Peterson.
The final group racing Saturday was our VRA Go Karts. There were 26 karts signed in for the night's racing so three heat races were run with wins going to James Locey in heat one, Dave Pankratz in heat two and Jared Byrd in heat three. The one semi main was won by Johnny Conley. the 20 lap feature was a wild and woolly affair with James Locey leading all 20 laps from his front row starting position. Pankratz finishes second with Josh Ford third, Richard Renken fourth and Jimmy May fifth.
Racing resumes next Saturday night March 19, with a full program of exciting racing featuring the first All Coast Challenge VRA Sprint car race, the first VRA Midget race of the season, Ford Focus and Junior Focus Midgets.