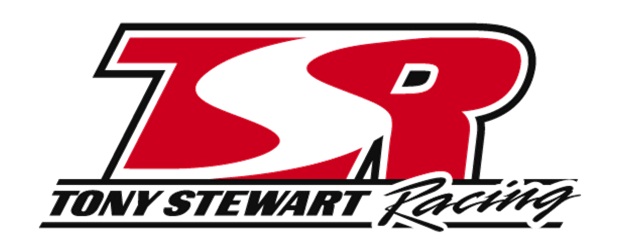 By Bill Klingbeil
Schatz Second Again, Kinser Continues to Lead Standings
Date: Saturday, March 12, 2011
Series: World of Outlaws (WoO) Sprint Series
Location: Silver Dollar Speedway (Chico, Calif.)
Winner: Craig Dollansky of Big Game Racing
TSR Results: Donny Schatz (Started 1st, Finished 2nd)
Steve Kinser (Started 14th, Finished 13th)
The World of Outlaws (WoO) kicked off their five-race "California Spring Break Tour" on Saturday night with the Mini Gold Cup at Silver Dollar Speedway in Chico, Calif. Four-time WoO champion Donny Schatz, driver of the No. 15 STP/Armor All/Chevy J&J, led the two-car Tony Stewart Racing (TSR) contingent by finishing second in the 35-lap A-Feature. TSR's Steve Kinser raced the No. 11 Bass Pro Shops/J.D. Byrider/ Chevy Maxim to a 13th-place finish and continues to lead the WoO standings as he chases his 21st WoO crown.
Schatz and the STP team headed to California with momentum following consecutive third-place finishes in Las Vegas. On Saturday night, he qualified sixth in the field of 38 cars and finished second in the second heat. The finish put Schatz in the dash, and he raced from fourth to victory to capture his second pole position of 2011. Craig Dollansky jumped into the lead at the start of the 35-lap A-Feature, and Schatz quickly moved into second. As the race unfolded, the leaders had to manage lapped traffic. Schatz was able to close the gap on a couple of occasions, but he was unable to get around Dollansky. A late caution took the leaders out of traffic and opened up the track during the final six laps. The second-place finish for Schatz was his third consecutive podium finish and second runner-up finish of 2011.
Kinser entered the event with wins in four of the first seven races of the 2011 campaign and with 22 career wins at Silver Dollar Speedway. The 20-time WoO champion mentioned before the Mini Gold Cup festivities that he is either really good or really bad at the quarter-mile dirt oval. On Saturday night, he was somewhere in-between. "The King of the Outlaws" qualified the TSR No. 11 Bass Pro Shops/J.D. Byrider/ Chevy Maxim seventh in the field. He started third and finished third in heat three to earn a spot in the main event. For most of the A-Feature, he tried to work his way forward, but ultimately was scored 13th.
Through eight nights of racing, Kinser continues to lead the 2011 WoO championship standings. He has 1,142 points and holds a 15-point advantage over Joey Saldana. Schatz moved from sixth to fourth in the standings and trails Kinser by 71 points. The TSR teams will resume their California tour this weekend with events at Giant Chevrolet Speedway in Hanford on Friday and at Thunderbowl Raceway in Tulare on Saturday night.
-www.TonyStewartRacing.com-