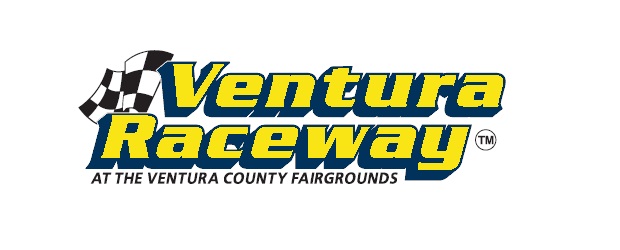 By Lance Jennings
VENTURA, CA – APRIL 13, 2011… After a weekend off, the 360 Sprint Cars of the Ventura Racing Association will to return to battle this Saturday, April 16th. Joining the action packed card at Jim Naylor's Ventura Raceway will be the VRA Senior Sprints, IMCA Modifieds, Pro Dwarf Cars, California Lightning Sprints, and Go Karts. The front gates will open at 3:00pm with racing at "The Best Little Dirt Track In America" to begin at 5:30pm.
Ojai's Troy Rutherford sits atop the point standings. Piloting the #11 Trench Shoring / State Ready Mix entry, Rutherford won the Ventura 30-lap feature on April 2nd. The defending track champion has three feature wins, two heat race victories, one semi-main win, one hard charger award, and three top-10 finishes on the season. Heading into Saturday's action, Rutherford has a thirty point advantage over the competition and has his eyes set on another Ventura win.
Greg Taylor of Ventura was very close to victory on April 2nd when a last lap incident knocked him out of contention. Officially scoring a thirteenth place finish, the driver of the #7 Taylor Trucking & Crane Service / Four Paws Pet Grooming car is now second in the point chase. To date, the former champion has three heat race victories, three top-10 finishes, and has led forty-nine main event laps. Look for Taylor to rebound with a strong performance on Saturday.
Quartz Hill's Steve Conrad is third in the points. Piloting the #56 Roy Miller Freight Lines / SC Grafix entry, Conrad scored a fifth place finish on April 2nd. The USAC TQ Midget graduate has one feature win, one heat race victory, one hard charger award, and three top-10 finishes on the year. The veteran driver will be in the mix for another Saturday main event victory.
Currently fourth in the point standings is Don Gansen of Rialto. Driving the #71K Sander Engineering / Lucas Oil machine, Gansen placed third at Ventura's 30-lap feature on April 2nd. To date, the California Lightning Sprint graduate has one heat race victory and two top-10 finishes in 2011. Don will be looking for the top spot on Saturday.
Camarillo's Josh Ford is fifth in the point chase. Piloting the #73 King Racing Products / A&A Precision Machining car, Ford claimed fourth place on April 2nd. Last year's All Coast 360 Challenge Champion has one hard charger award and three top-10 finishes on the season. Josh will be working for his first feature win of the year this Saturday night.
Among the other top contenders expected to be in action are Norwalk's Brandon Thomson, Justin Kierce of Reseda, Derek Buckley of Ojai, Camarillo's Brian and Brent Camarillo, Ventura's Cory Kruseman, Marcus Niemela of Santa Barbara, Newbury Park's Jimmy Crawford, and many more.
Ventura Raceway is located on the Ventura County Fairgrounds at 10 West Harbor Blvd. in Ventura, California. Adult tickets are $14, Senior, Military, and Student tickets (ID Required) are $11, while Children's tickets (12 and under) are FREE. For more event information, please visit www.venturaraceway.com or call (805) 985-5433.
To catch all of the action of the VRA Sprint Car Series and Ventura Raceway, Mike Truex's Loudpedal Productions has DVD videos available for purchase. For more information, call (805) 407-7229 or visit www.loudpedalvideo.com. In addition, Ventura Raceway offers a live feed of every event at www.venturaraceway.com/live.html. The live feed is scheduled to begin at 5:00pm PST.
——————————————————–
VRA SPRINT CAR POINT STANDINGS:
1. Troy Rutherford 875; 2. Greg Taylor 845; 3. Steve Conrad 725; 4. Don Gansen 705; 5. Josh Ford 690; 6. Brandon Thomson 610; 7. Justin Kierce 605; 8. Derek Buckley 580; 9. Brent Camarillo 555; 10. Cory Kruseman 530; 11. Brian Camarillo 485; 12. John Nock 470; 13. Dakota Kershaw 460; 14. Marcus Niemela 455; 15. Kyle Smith 420; 16. Brody Roa 400; 17. Austin DeBlauw 385; 18. Guy Woodward 355; 19. Clark Templeman III 350; 20. Jimmy Crawford 305.
NEXT VRA SPRINT CAR RACE:
April 16th- Ventura Raceway – Ventura, California