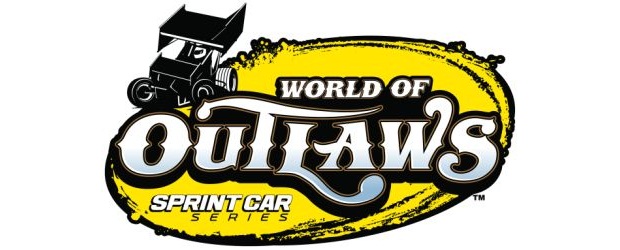 By Kyle Luetters
CONCORD, N.C. – April 27, 2011 – Mother Nature might have dampened the first attempt at the Battle on the Highbanks, but the World of Outlaws Sprint Car Series is coming back to Salina Highbanks Speedway on Tuesday, May 3, even bigger as Oklahoma native Daryn Pittman is now set to compete at the Tuesday night special event.
"It's great any time we get to run with the guys you consider 'the best of the best,' in your mind," said Daryn Pittman, who has been racing in Pennsylvania the past couple of seasons. "We're just extremely happy that the rescheduled date was something that worked out for us and we really look forward to being down there."
Pittman is a former World of Outlaws Sprint Car Series touring racer. The Oklahoman has 29 World of Outlaws victories in his career and now races throughout central Pennsylvania, Ohio and New York. Pittman kicked off the season at the 40th Annual DIRTcar Nationals by UNOH with 10 th-place finish in his Lelands.com J&J. As he heads home, the 1998 Knoxville Nationals Rookie of the Year will try to use his experience on the Highbanks to earn another victory on the World of Outlaws circuit.
"I was at Salina about seven or eight years ago for a race, and I think we ran third after starting in the back," Pittman said. "It's a great facility with an amazing layout and it's probably one of the best tracks in the state of Oklahoma."
The event on May 3 is the only stop of the season in Oklahoma for the World of Outlaws as it competes coast to coast with all dirt roads leading to the World Finals November 3-4-5 at The Dirt Track at Charlotte.
The Salina Highbanks Speedway is on the south side of Highway 20, 3 miles west of Salina, Okla. For more information or tickets, visitwww.SLSPromotions.com, www.SalinaHighbanksSpeedway.com or call 815-344-2023. For more information about the World of Outlaws, visit www.WorldofOutlaws.com.
The World of Outlaws Sprint Car Series is brought to fans across the country by many important sponsors and partners, including: Armor All (Official Car Care Products), STP (Official Fuel Treatment), Goodyear Tires (Official Tire), Chizmark & Larson Insurance , Factory Motor Parts, VP Racing (Official Racing Fuel), Vicci (Official Apparel); in addition to contingency sponsors, Jake's Custom Golf Carts, RacingJunk.com KSE Race Products, Racing Electronics, S&S Volvo; Engine Builder's Challenge participants Don Ott Racing Engines, Kistler Engines, Shaver Specialties and Speedway Engines; and Chassis Builder's Challenge participants J&J Auto Racing, Maxim Racing and XXX Race Company.