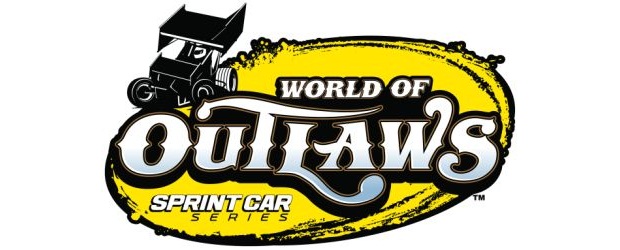 By Kyle Luetters
CONCORD, N.C. — May 18, 2011 — Through 15 races this World of Outlaws Sprint Car Series season, defending champion Jason Meyers is finding out how hard it is to repeat. Still looking for his first victory of 2011, Meyers and his Elite Racing Team see this weekend's events at Attica Raceway Park and I-96 Speedway as a way to kick start their season.
On an off-weekend earlier this year, Meyers raced at the 1/3-mile oval in Attica, Ohio, so he no doubt has some knowledge of what to expect on Friday night when The Greatest Show on Dirt rolls into town. However, on Saturday, Meyers is extremely confident as he is aiming to complete a three-peat at I-96 Speedway in Lake Odessa, Mich. Meyers has seven starts at I-96 and he's never finished outside of the top seven, plus he's won the past two years when the Outlaws have invaded the half-mile oval.
"I-96 (Speedway) has always been a great race track for us," said Meyers, a Clovis, Calif., native who is fifth in the championship points standings. "I really do love those wide, fast half-mile tracks. Of course it always helps to have Charlie Garrett horsepower when you run a big place like I-96."
Meyers has come close to victory lane this year, including a strong run at Royal Purple Raceway near Houston in February. Meyers sat on the pole and was running in the top-five with one lap to go when contact with Jason Sides sent him spinning in Turn 2. In March at Thunderbowl Speedway in Tulare, Calif., Meyers battled back-and-forth with Kasey Kahne Racing's Joey Saldana in a crowd-rousing thriller before settling for second in front of many of his Golden State fans.
As the schedule heats up heading into the summer, Meyers and his team know winning and momentum will be crucial to repeating as champions at the World Finals in November.
"We were really happy with our run at Williams Grove Speedway (on Friday) but the finish didn't reflect that," said Meyers, who charged from 16 th to finish eighth. "We're really looking forward to taking this GLR Investments/DDNI/Media-Tile/Allstar Performance KPC up to I-96 to hopefully get our third win in a row there and using that as spring board for the rest of the season."
This is the only visit for the World of Outlaws Sprint Car Series this season at I-96 Speedway. Tickets are available by visiting www.SLSPromotions.com or by calling (815) 344-2023. For tickets to Friday's event at Attica Raceway Park, go to www.AtticaRacewayPark.com or call (419) 680-5606.
For more information on Jason Meyers and the World of Outlaws Sprint Car Series, click www.WorldofOutlaws.com.
The World of Outlaws Sprint Car Series is brought to fans across the country by many important sponsors and partners, including: Armor All (Official Car Care Products), STP (Official Fuel Treatment), Goodyear Tires (Official Tire), Chizmark & Larson Insurance , Factory Motor Parts, VP Racing (Official Racing Fuel), Vicci (Official Apparel); in addition to contingency sponsors, Jake's Custom Golf Carts, RacingJunk.com KSE Race Products, Racing Electronics, S&S Volvo; Engine Builder's Challenge participants Don Ott Racing Engines, Kistler Engines, Shaver Specialties and Speedway Engines; and Chassis Builder's Challenge participants J&J Auto Racing, Maxim Racing and XXX Race Company.