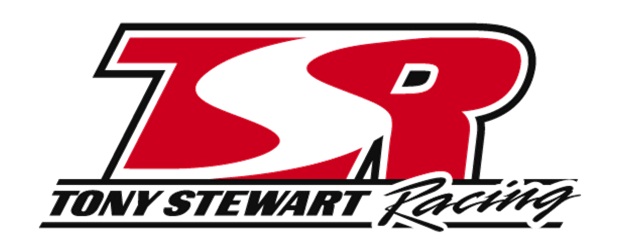 By Bill Klingbeil
INDIANAPOLIS (May 18, 2011) – There isn't much that is basic about a World of Outlaws (WoO) Sprint car. The often-described "rockets on wheels" compete more than 70 nights a year at dirt tracks across the continent which varying in size, shape and dirt consistency. The early portion of the 2011 WoO slate has been anything but normal as the series continues to battle Mother Nature. This weekend, Tony Stewart Racing's (TSR) Steve Kinser and Donny Schatz are just hopeful they can get consecutive nights completed as the schedule calls for back-to-back races in Ohio and Michigan.
The TSR drivers are eyeing a classic short-track duel on Friday at Attica (Ohio) Raceway Park before venturing on Saturday to I-96 Speedway in Lake Odessa, Mich., a high-speed, half-mile dirt oval.
Consistency, rhythm and momentum are all key components to establishing a successful season. Kinser, driver of the TSR No. 11 Bass Pro Shops/J.D. Byrider/ Chevrolet Maxim, thrived on those components early in the year, winning three of the first four WoO A-Features in 2011. Schatz, pilot of the No. 15 STP/Armor All/Chevrolet J&J, is trying to assemble them. Rain has slowed the process over the past six weeks, forcing four races to be canceled and another to be rescheduled.
After his torrid start to 2011, Kinser has remained a top-five threat each night and is in the thick of the 2011 championship chase, but the recent results haven't been what "The King of the Outlaws" expects. This weekend may be a turning point for the Bloomington, Ind., native as he returns to a pair of tracks where he's been victorious in the past. The 20-time WoO champion won the inaugural Brad Doty Classic at Attica in the summer of 1989, the first time he had turned laps there. That victory was the first of four consecutive triumphs on the 1/3-mile dirt oval. He won the Outlaws' first visit to the track in May 1990, and was a winner again in August 1991. He finished 10th during the Outlaws' most recent visit to the track in May 2009. At I-96, Kinser has three wins and eight podium finishes in 10 WoO events. Last May, he had tire problems while running in the top-five and ended up finishing ninth.
The weekend also provides Schatz an opportunity to not only regain his championship form, but also the chance to reverse his luck at Attica and I-96. In May 2009, Schatz led a majority of the main event and looked to be cruising toward his second consecutive WoO A-Feature victory at the track before being struck by a lapped car with nine laps remaining. In 2005, Schatz raced from 16th to eighth and, in 2007, he charged from eighth to third. His victory in May 2008 propelled his return to the top of the WoO standings the following night, a position he would not relinquish the rest of the season. His record at I-96 is mediocre by his own standards as he's scored four top-10s in eight starts. The lone highlight came in 2008, when he finished a career-best second, following Kinser to the checkered flag. Last May, he was racing in the top-three before losing a left-rear tire. He came back to finish 12th.
The TSR teammates enter the weekend chasing WoO points leader Joey Saldana. Kinser and Schatz, rank second and third, respectively, in the standings. Kinser has the most WoO A-Feature victories on the season with four and has earned 2,076 points, 36 behind Saldana. Schatz has earned seven top-three finishes in the first 15 races and has accumulated 2,047 points, 66 out of first.
On Friday at Attica Raceway Park, the pit gates will open at 3:30 p.m. EDT with the grandstands opening at 4 p.m. Racing is scheduled to begin at 7:45 p.m. For more details, contact Attica Raceway Park at (419) 680-5606. The official Web site of Attica Raceway Park is www.atticaracewaypark.com.
Saturday at I-96 Speedway, the pit gates will open at 2 p.m. EDT with the grandstands opening at 4 p.m. Qualifying is scheduled to begin at 6:30 p.m. For more details and ticket information, contact I-96 Speedway at (616) 642-0555. The official Web site of I-96 Speedway is www.i96speedway.com.
Race fans unable to attend this weekend's races can catch all of the action on DIRTVision.com. Fans can listen live as Johnny Gibson, "Voice of the Outlaws," calls the action as he does at all WoO Sprint Series events on the DIRTVision.com cybercast, as well as on the DIRT Radio Network. Go to www.DIRTVision.com for more information on all the site features, including updated results from each night of racing, as well as a chat room to interact with other race fans.
Following this weekend's pair of duels in the Midwest, Kinser, Schatz and the rest of the Outlaws will travel to the Charlotte area for the Coca-Cola 600 festivities. A national audience will be able to take in the Circle K NOS Energy Outlaw Showdown from The Dirt Track at Charlotte Motor Speedway on May 27, televised live on SPEED beginning at 8 p.m. EDT.
Steve Kinser, Driver of the No. 11 TSR/Bass Pro Shops/J.D. Byrider/Chevrolet Maxim:
The calendar says May, but it doesn't quite feel like the WoO season is in full swing. Does it feel that way to you?
"It's been a different spring, that's for sure. We started out so well and, when you get going like that, you want to race every night. I'd say the first three or four weeks, there, we had a pretty good thing going. The weather has kind of slowed things down. We're used to having 25 races in the books by this time. I think we're sitting on 15. I joked earlier in the year that if we didn't start racing more, I'd have to lay off my help, but they want to race just as much as I do. Hopefully, the weather isn't a problem and we can get both races in this weekend. The only way you get better is by racing. It's been frustrating the past few weeks, racing one night and then raining out the next."
The weekend ahead includes races at Attica Raceway Park and I-96 Speedway – two distinctively different tracks. In your opinion, what will it take for this to be a successful weekend?
"We need to qualify better. Last Friday, we were very fortunate to make it into the dash after qualifying 22nd. That's not going to happen too often. I'd say a successful weekend would be us racing for wins both nights. Attica is a tough place where it can get really slick, and you have to be able to keep your car under you. I-96 is more of a high-speed place like the tracks we've been the past couple of weeks (Eldora Speedway and Williams Grove Speedway). My Bass Pro Shops crew (Scott Gerkin, Gary DuBois and Mikey Kuemper) works really hard. I'd say we've been getting better, but it's hard to judge one race at time."
Donny Schatz, Driver of the No. 15 TSR/STP/Armor All/Chevrolet J&J:
With 15 races in the books, the season is close to reaching the second quarter. How would you grade the first quarter?
"We started the season off pretty poorly. We had one good run from 17th to second, but the other runs in Florida weren't even in the top-10. We left there really scratching our heads. After that, we found a major problem with our motors, so we all felt a little better. Since then, we've had a lot of good finishes, just not that first win. We've been consistent, and I feel like there were a couple of those races that I should have won. We've had a good car all season and just need to get some races in. I'm happy with where we are sitting right now. We haven't won any races and the guys in front of us each have won a few. Consistency is a big thing. If we can start winning consistently, I think we'll grade out pretty well the rest of the year."
You mentioned wanting to get that first win out of the way. There have been seasons during your 15-year WoO career when it's taken longer than you hoped to get that first one of the year. As the season goes on, does it get harder to not over-emphasize the importance of that first win?
"You always want to get that first win, and sometimes it's more than that. It seems like every time I've hit a milestone, I've kind of stalled for some reason. I know a few years ago when I was tied with Dave Blaney with 70 wins, it felt like it took me forever to get that next one. The same thing happened trying to get that 100th win. Now, I'm sitting here two wins behind my childhood hero Doug Wolfgang, and it's been hard trying to close the gap. I hope we can win a couple here and then be able to remember his greatness. If we can get tied, then maybe we'll get another one and move on. You try not to focus on some of those things, but they are still in the back of your mind. I guess it allows you to appreciate each win. I just want to get that first one this year and keep going."
Tony Stewart Racing's Steve Kinser and Donny Schatz: Career Results at Attica Raceway Park
Year
Date
Steve Kinser
Qualifying
Start
Finish
Donny Schatz
Qualifying
Start
Finish
2009
5/29
World of Outlaws
36
23
10
World of Outlaws
11
1
22
2008
5/30
World of Outlaws
19
2
22
World of Outlaws
10
3
1
2007
4/20
World of Outlaws
9
2
2
World of Outlaws
4
8
3
2005
7/13
World of Outlaws
33
24
20
World of Outlaws
20
16
8
1994
5/21
World of Outlaws
14
14
5
—
DNC
5/20
World of Outlaws
—
3
5
—
DNC
1993
5/21
World of Outlaws
—
—
3
—
DNC
1992
8/7
World of Outlaws
—
—
23
—
DNC
1991
8/9
World of Outlaws
—
—
1
—
DNC
1990
5/18
World of Outlaws
—
—
1
—
DNC
= Preliminary Event; DNC = Did not compete
Tony Stewart Racing's Steve Kinser and Donny Schatz: Career Results at I-96 Speedway
Year
Date
Steve Kinser
Qualifying
Start
Finish
Donny Schatz
Qualifying
Start
Finish
2010
5/22
World of Outlaws
2
7
9
World of Outlaws
11
1
12
2009
5/30
World of Outlaws
3
7
2
World of Outlaws
11
4
8
2008
7/25
World of Outlaws
1
1
1
World of Outlaws
4
7
2
2007
7/27
World of Outlaws
18
24
9
World of Outlaws
13
7
22
2005
6/9
World of Outlaws
4
9
3
World of Outlaws
14
14
11
2004
9/24
World of Outlaws
5
1
1
World of Outlaws
1
5
5
1997
10/7
World of Outlaws
7
6
3
World of Outlaws
15
15
13
6/15
World of Outlaws
2
6
1
World of Outlaws
11
11
6
1996
7/22
World of Outlaws
6
3
2
—
DNC