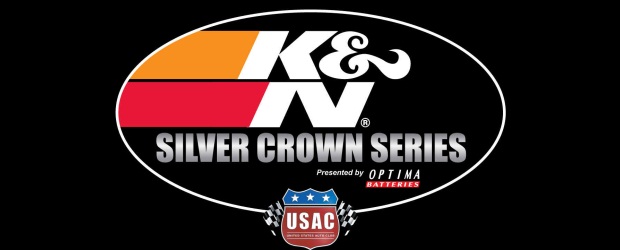 By Dick Jordan
The historic Indiana State Fairgrounds will again host one of America's most storied auto races Friday, May 27, when the TRAXXAS USAC Silver Crown Championship Cars take to the one-mile dirt oval for the annual "Hoosier Hundred."
Last year's innovative format produced unprecedented late-race passing as Shane Hmiel stormed to victory. Shane, who suffered serious injuries in a late-2010 racing accident, has been asked to serve as this year's "Grand Marshal." The 100-mile race will feature a stop at lap 51 and a restart which could again inject the type of late-race competition experienced last year.
Actually, Shanes have won the past two "Hoosier Hundreds," Shane Hollingsworth taking the checkered flag in 2009 for his first-ever USAC Silver Crown triumph.
There is no question as to the race's historic appeal, with Indianapolis 500 drivers like Bob Sweikert, Jimmy Bryan, A.J. Foyt, Parnelli Jones, Rodger Ward, Mario Andretti and Al Unser all posting victories in the race's formative years. More recently, top USAC drivers like Gary Bettenhausen, Pancho Carter, Jack Hewitt, Jimmy Sills, Dave Darland, Jason Leffler and J.J. Yeley have added their names to the winners list.
The May 27 events kicks off the 2011 TRAXXAS USAC Silver Crown slate and numerous former winners and participants have been invited to attend in conjunction with the Indianapolis Motor Speedway's 100th Anniversary celebration.
Levi Jones, who came within one lap of winning the 2006 race, returns this year as the defending series champion and hopes to add his name to the impressive list of winners.
The "Hoosier Hundred" debuted in 1953, a year in which the first four finishers came to the checkered flag under a virtual blanket, Bob Sweikert taking the win two years before his victory in the Indianapolis 500.
The "Hoosier Hundred" is the first of three scheduled Silver Crown races on one-mile dirt ovals this year. The "Tony Bettenhausen 100" returns to the Illinois State Fairgrounds in Springfield on August 20 and the "Ted Horn 100" continues its run at the DuQuoin (Ill.) State Fairgrounds September 4.
The May 27 race may also give Bryan Clauson an opportunity for a unique "sweep," since he is slated to compete in that afternoon's "Freedom 100" Firestone Indy Lights race at the Indianapolis Motor Speedway. The only other driver to attempt to win both races in a single day was Jay Drake, who finished third in the "Freedom 100" and fourth in the "Hoosier Hundred" in 2005.