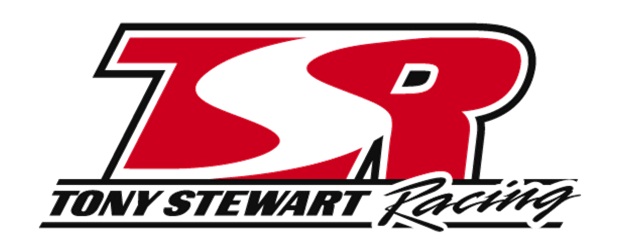 By Bill Klingbeil
INDIANAPOLIS (June 24, 2011) – In the fast-paced world of motorsports, the theory of slowing down to go fast is somewhat of an anomaly. You have to have speed, but making the best laps isn't always calculated by miles per hour. The World of Outlaws (WoO) Sprint Series competitors are regularly challenged by competing on tracks of varying sizes. The big half-miles squeeze every ounce of power from the 800-plus-horsepower winged cars, but the tight quarter-mile tracks require the drivers to use a lot more finesse.
Tony Stewart Racing (TSR) has two of the best drivers at controlling the throttle and those skills will be on display this weekend as the WoO continues its run through the Upper Midwest. TSR's Steve Kinser and Donny Schatz return to action on Saturday night at Princeton (Minn.) Speedway and Sunday night at Huset's Speedway in Sioux Falls, S.D. The quarter-mile track in Princeton is one of the smallest circles the traveling winged warriors will compete on this season. And, at Huset's, a high-banked, 3/8-mile dirt oval, things happen very quickly.
Schatz leads the 2011 WoO championship standings and is the series' most recent winner at Princeton. The driver of the TSR No. 15 STP/Armor All/Chevrolet J&J has won two consecutive races at the track, scoring victories in October 2007 and October 2008. Both of those late-season triumphs led to championships for Schatz. It was also during the 2007 season that he last visited victory lane at Huset's. He finished fourth in his debut at the track in a weekly show in May 1994 and, when he returned the following year, he earned victories for his mother Diane on Mother's Day, and his father Danny on Father's Day. Both Diane and Danny Schatz were on hand six years later when their son raced from 10th to first in April 2001 and earned a WoO win at the track.
Kinser has also been successful at the two tracks. Like Schatz, "The King of the Outlaws" was victorious at Princeton during a WoO championship season. The driver of the TSR No. 11 Bass Pro Shops/J.D. Byrider/Chevrolet Maxim won at the track in late July 2005 and, three months later, captured his 20th WoO title. He is a six-time winner at Huset's. His wins at the South Dakota oval have come in pairs. He first won in July 1983 and then again in July 1984. He scored his 318th career WoO A-Feature victory in July 1992 there and then came back in August 1993 and won again. The Bloomington, Ind., native returned to victory lane in July 2002, and then earned his most recent win at Huset's in June 2003.
The TSR tandem enters this weekend's action coming off a doubleheader last weekend at River Cities Speedway in Grand Forks, N.D., where Schatz finished second and seventh, and Kinser came home third and fourth. Schatz leads the championship through 23 of 67 events by 10 points over Joey Saldana. The Fargo, N.D., resident has earned 3,196 points, one victory, 13 top-fives, and 18 top-10s. Kinser ranks fourth in the standings with 3,135 points, a series-high five wins, 11 top-fives, and 18 top-10s.
On Saturday at Princeton Speedway, the pit gates will open at 2 p.m. CDT with the grandstands opening at 4 p.m. Hot laps are scheduled to begin at 6:30 p.m. For more details, contact the speedway at (763) 389-3135, or visit its official Web site at www.princetonspeedway.com.
Sunday at Huset's Speedway, the pit gates will open at 1 p.m. CDT with the grandstands opening at 5 p.m. Racing is scheduled to begin at 7 p.m. For more details and ticket information, call the track at (605) 582-3536, or visit www.husets-speedway.com.
Race fans unable to attend this weekend's events can catch all of the action on DIRTVision.com. Fans can listen live as Johnny Gibson, "Voice of the Outlaws," calls the action as he does at all WoO Sprint Series events on the DIRTVision.com cybercast, as well as on the DIRT Radio Network. Go to www.DIRTVision.com for more information on all the site features, including updated results from each night of racing, as well as a chat room to interact with other race fans.
Steve Kinser, Driver of the No. 11 TSR/Bass Pro Shops/J.D. Byrider/Chevrolet Maxim:
After a weekend in North Dakota, the racing scene heads to Minnesota and South Dakota. What are your expectations this weekend?
"We're hoping to be competitive enough to win both races. It's been a few years since we've been to Princeton, so that'll be fun and we always enjoy going to Sioux Falls. Last weekend, we didn't do too badly in Grand Forks. I wasn't happy with where we qualified (eighth and ninth), but we still started close enough to win. It was the first weekend in a while where we got to run two nights at the same track and that helps. These two tracks this weekend can be a lot of fun if you get everything working right."
Donny Schatz, Driver of the No. 15 TSR/STP/Armor All/Chevrolet J&J:
Last weekend was your first of two stops in North Dakota. This weekend, you are in Minnesota and South Dakota. How much fun is it to race in your home area?
"The fun part about racing with the World of Outlaws is that you get to race all over the country, and I've actually been fortunate enough to race in Australia the past seven or eight years. We've made friends all around the world, but there is still something special when you race close to home. We finished second on Friday night in Grand Forks, and I know there were quite a few people there hoping we could win. Going back to Princeton is going to be fun. My wife has some family from that area and we've been able to make a lot fans in Minnesota. Sioux Falls (S.D.) will always feel like a second home for me, racing-wise. I spent a lot of Sunday nights down there when I was just getting started. There are fans there who watched me try to knock down the wall many times and later saw me win World of Outlaws races there. We're excited about the weekend. The STP crew has been doing a great job. We qualified really well last weekend (second and first) and just have to be a little bit better in the feature. It'd be a lot of fun to win this weekend, not only for the fans, but also for my guys, too."
About Armored AutoGroup
Armored AutoGroup Inc., headquartered in Danbury, CT, is primarily comprised of the Armor All® and STP® brands. Armor All's® current product line of protectants, wipes, tire and wheel care products, glass cleaners, leather care products and washes is designed to clean, shine and protect interior and exterior automobile surfaces. STP's® offering of oil and fuel additives, functional fluids and automotive appearance products has a broad customer base ranging from professional racers to car enthusiasts and ''Do-it-Yourselfers''. The company has a diversified geographic footprint with direct operations in the United States, Canada, Australia and the U.K. and distributor relationships in approximately 50 countries. For more information, please visit www.armorall.com and www.stp.com.
About Bass Pro Shops Group
Bass Pro Shops – 56 retail stores in 26 states and Canada visited by over 109 million people annually, international catalog and internet retailing, American Rod & Gun wholesale division selling to over 7,000 independently owned retail stores worldwide, Outdoor World Incentives also selling Bass Pro Shops gift cards through over 132,000 retail outlets across America and a restaurant division with 26 locations. For more information regarding Bass Pro Shops store locations, products or special events, please visit www.basspro.com. To request a free catalog call 1-800-BASS PRO.
Tracker Marine Group – Manufactures and sells Tracker, Nitro, SunTracker, Tahoe, Grizzly and Mako boats through Bass Pro Shops retail stores and over 400 dealers worldwide.
Visit www.trackerboats.com
Resort Group – Big Cedar Lodge and other resort properties including restaurants and golf course. Visit www.bigcedar.com for more information.
-www.TonyStewartRacing.com-