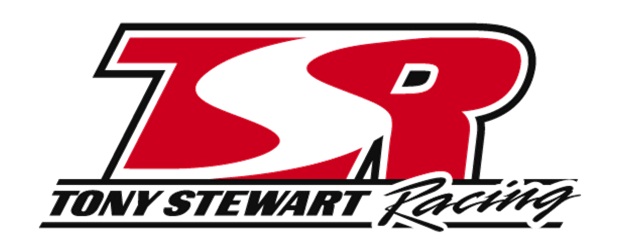 By Bill Klingbeil
INDIANAPOLIS (July 12, 2011) – In every sport there are times during the season when a single performance can make the entire year. Oftentimes, that outcome will snowball into an avalanche. No matter if it's a walk-off home run, game-winning touchdown, overtime goal, or final-lap pass, the result can carry a team to greater heights. In dirt-track circles, Sprint car racing's biggest month of races kicks off this week, and history shows that success during the World of Outlaws (WoO) Sprint Car Series "Month of Money" can turn a good year into a great one. Tony Stewart Racing's (TSR) Steve Kinser and Donny Schatz have each benefited by incredible runs through July and August over the years, and both are hoping to start another significant chapter by winning this weekend's 28th annual Kings Royal at Tony Stewart's Eldora Speedway.
The Kings Royal is the first crown jewel of the season for Sprint car racers and starts a month-long quest with inflated payouts and prestigious trophies that every driver wants on his mantle. From July 13 to Aug. 13, the Outlaw drivers will race 15 times and chase winner's checks from $10,000 to $150,000. Kinser and Schatz begin the journey on Wednesday night with the 23rd annual Ohio Logistics Brad Doty Classic presented by Racing Optics at Limaland Motorsports Park in Lima, Ohio. Two nights later, the WoO stars return to Eldora for their second visit of the 2011 WoO season with the Knight Before the Kings Royal race on Friday, and Saturday's Kings Royal program, which culminates with a 40-lap A-Feature that pays $50,000 to the winner.
The TSR teammates have won the last two Kings Royal events and each has worn the symbolic crown at Eldora multiple times. Kinser used a late restart in last year's thriller to pick up his seventh Kings Royal victory and he hopes to steer the TSR No. 11 Bass Pro Shops/J.D. Byrider/Chevrolet Maxim to an eighth triumph on Saturday. Schatz, driver of the TSR No. 15 STP/Armor All/Chevrolet J&J, is looking to continue his odd-year-number trend and claim his third Kings Royal after winning the race in 2007 and 2009.
A race that Schatz has not won during his 15-year WoO career is the Brad Doty Classic. It's a race that honors Doty, a former WoO Rookie of the Year and teammate to Steve Kinser who was hurt in a racing accident during the 1988 Kings Royal. Kinser won the first Brad Doty Classic at Attica (Ohio) Raceway Park in the summer of 1989 and, in 2009, he became the first driver to win it twice. The race became a WoO-sanctioned event in 2005 and moved from Attica to Limaland in the summer of 2006.
Kinser first circled Limaland during the Outlaws' first season in 1978, and the Bloomington, Ind., native won two of three races at the high-banked quarter-mile dirt oval. When "The King of the Outlaws" returned to Lima in 2007 for the first time in more than 20 years, he still knew the fast way around the track. He has three second-place finishes (2007, 2008 and 2010) and a victory (2009) in his last four races there.
Schatz has five career starts at Limaland and all have come in Brad Doty Classic competition. His best finish came in 2006, when he raced from the 13th starting position to finish third. Last season, he started 23rd and finished 19th.
Eldora was also a staple on the WoO schedule that inaugural season of 1978. Eight times Kinser circled the high-banked half-mile, winning twice and, following the last race, he picked up his first WoO championship trophy. The 20-time WoO champion was also victorious when Eldora founder Earl Baltes first offered $50,000 to the winner in the first Kings Royal in 1984. Last season, his late-race heroics, which saw him overtake Kerry Madsen during a second green-white-checkered finish, gave him seven Kings Royal crowns. He's amassed 41WoO wins at the facility in his 146 Outlaw A-Feature starts. Kinser was having a solid run at the track in May before he blew a left-rear tire while running fifth. When the tire blew, it forced him into the turn three wall and the damage was too severe for him to continue. He was credited with a 19th-place finish.
Schatz will always remember his first visit to Eldora. It was the spring of 1996 and he was an 18-year-old. His racecar was parked next to Kinser's, but Mother Nature decided winter wasn't quite over and sprinkled a dusting of snow on both his No. 15 and Kinser's No. 11. The race was canceled, so his first official race at the track came during at the 1996 Kings Royal weekend. He didn't earn his first WoO A-Feature triumph until the 2007 Kings Royal. That win seemed to be a turning point at the track as he's won three more times with the Outlaws at "The Big E," including the 2009 Kings Royal. In May, he came close to picking up win number five after charging from eighth and into the lead before finishing third.
A capacity crowd is expected this weekend at Eldora and SPEED will be on hand to record Saturday night's Kings Royal for a two-hour program that will air Saturday, July 30 at 1 p.m. EDT.
Kinser and Schatz are coming off a pair of races in Wisconsin last weekend. Kinser finished third and seventh while Schatz raced from 19th to sixth on Friday and finished eighth on Saturday night. Through 28 nights of racing, Schatz has posted a pair of wins, 14 top-five finishes and 22 top-10s and has earned 3,866 points, ranking him third, 14 points behind 2011 WoO championship leader Jason Meyers. Kinser has five wins, 13 top-five finishes, 23 top-10s and has totaled 3,833 points. He is currently in fourth position, 47 markers out of first.
Wednesday at Limaland Raceway Park, the pit gates will open at 3 p.m. EDT, with the grandstands opening at 4 p.m. Hot laps are scheduled to begin at 6 p.m. For more details and ticket information, call (419) 998-3199, or visit www.limaland.com.
On Friday at Eldora Speedway, the pit and grandstand gates will open at 3 p.m. EDT. Hot laps are scheduled to begin at 6:30 p.m. For Saturday's Kings Royal program, the pit gates will open at noon EDT, with the grandstands opening at 2 p.m. Hot laps are scheduled to begin at 6:30 p.m. More details are available by calling Eldora Speedway at (937) 338-3815, or by visiting www.eldoraspeedway.com.
Race fans unable to attend this week's races can catch all of the action on DIRTVision.com. Fans can listen live as Johnny Gibson, "Voice of the Outlaws," calls the action. Go to www.DIRTVision.com for more information on all the site features, including updated results from each night of racing, as well as a chat room to interact with other race fans.
Steve Kinser, Driver of the No. 11 TSR/Bass Pro Shops/Chevy/J.D. Byrider Maxim:
There are a number of tracks where you've done well in your career. Limaland Motorsports Park is certainly one of those. How happy were you when they brought the Brad Doty Classic to Lima?
"I was really happy. I mean, Lima is a track where we've run really well and a place where we feel like we have a good chance of winning every time we go through the gate. The fact that it's Brad's race makes it even more special. He was a teammate of mine with the Coors Light cars back in the mid-80s. Brad and his family, we are all good friends. This one is a race every year that we want to win. Let's hope we can pull off another one."
Eldora Speedway has been a memorable place for you in your career. You won your first World of Outlaws race at the track back in 1978 and, last year, you won biggest race of the season there. What makes Eldora special to you?
"I think, over the years, Eldora has always been one of the fastest places we've been. I love going fast and it's a place where you have to be fast. I can still remember the first time I went and watched a race. You heard so much about it, so just being there was incredible. There is so much history. It's been around a long time and, if you looked at the list of guys who have raced there, you'd see a pretty incredible group of names. The track has a tradition of paying some of the biggest first-place payouts. Over the years, we've been fortunate to win quite a few of those races and walk out of there with a lot of cash in shoeboxes. That's kind of how it worked for a long time. I think the first Kings Royal I left with $50,000 cash in shoe boxes and bags. Those are things you'll remember forever. I just love racing at Eldora."
The Kings Royal has been a great event over the years and "great" is certainly a good way to describe your performances. What makes you so good in the event?
"I've been in a lot of good cars at the Kings Royal and that's been a big reason why. The guys who work on my car have always worked really hard to give me a good car. The Kings Royal is a night when everything has to be right. You have to qualify strong enough to get up front in the heat and, in the 40-lap feature, you have to have a car that can get you close to the front early in the race and get stronger as the laps count down. We had a close race with Shane Carson in the first one and, last year, winning on the last couple of laps was pretty exciting. The Bass Pro Shops team worked really hard and (race leader) Kerry (Madsen) was doing the right things leading the race. When I got that last chance at him on the restart, I knew it was for the Kings Royal so I gave it everything I had. I went into the weekend hoping we could walk out of there as the winner and we did. There is no better way to leave Eldora than with that Kings Royal crown."
Donny Schatz, Driver of the No. 15 TSR/STP/Armor All/Chevrolet J&J:
The week starts with the 23rd annual Brad Doty Classic on Wednesday. This is one of the races you have yet to win. What would it mean to win it?
"I want to win every race, and the Brad Doty Classic is one we haven't been able to get, yet. Any time there is a race with someone's name on it, there's added prestige. I didn't have the opportunity to race with Brad, but I know he was a heck of a racer. He's been a big part of the sport since I've been in it and I know this race is a special night for him. I know kind of what it feels like from the promoting end of things. You want everything to go perfectly. Beautiful weather, full grandstands, a large field of cars and a race that goes down to the final corner to be decided. He's been fortunate and had all those things for this race many times. Maybe this is the year where he has all of those things and it's the STP car taking the checkers first. That would be a lot of fun."
The Kings Royal is one of the biggest races of the season. You are a two-time winner of the event. What does winning the Kings Royal do for you as a driver, and how does it affect your team?
"The Kings Royal is such a big deal in our sport. We can all say that it's just another race, but we know that it's not. When I was a kid, I knew about it from reading National Speed Sport News. When I was lucky enough to make the field the first time I tried (in 1996), I knew I had accomplished something. It took me a long time to finally win one (2007). But, once I did, I said to myself, 'I've got to win this thing again.' The Kings Royal is the first big race of the year and sets the tone for the next month as you race your way to Knoxville. If you win it, everyone feels so good about what you've accomplished. Your guys are so pumped up that you can't wait to get to Lernerville (Speedway) for the Silver Cup three days later. The owners, sponsors and fans have something to smile about for days. It's just an unbelievable feeling to win that race."
The scene at Eldora for the Kings Royal adds to the evening. How would you describe the atmosphere from a driver's perspective?
"Eldora is as tough of a place to win as there is. And the Kings Royal, it's the toughest one-night race to win there is. The format makes it hard. It's 40 laps on one of the fastest tracks we run on, and anything can happen and usually does. But, as the day goes on, you just see more and more fans. We'll do an autograph session and you see people you've seen all over the country. There is a lot of pressure once it's time to make your qualifying laps, but that's what it's all about – one night to see who the best is going to be and who is going to be the one who gets to wear the crown on the big stage at the end of the night. It's just everything you think it would be. I can't wait until Saturday night."
Tony Stewart Racing's Steve Kinser and Donny Schatz: Career Results at Limaland Motorsports Park
Year
Date
Steve Kinser
Qualifying
Start
Finish
Donny Schatz
Qualifying
Start
Finish
2010
7/15
World of Outlaws
32
7
2
World of Outlaws
36
23
19
2009
7/15
World of Outlaws
9
6
1
World of Outlaws
18
18
8
2008
7/9
World of Outlaws
11
6
2
World of Outlaws
7
5
5
2007
7/11
World of Outlaws
21
5
2
World of Outlaws
6
10
6
2006
7/13
—
DNC
—
—
World of Outlaws
10
13
3
1979
7/1
World of Outlaws
—
—
2
—
DNC
—
—
5/29
World of Outlaws
—
—
1
—
DNC
—
—
1978
7/22
World of Outlaws
—
—
1
—
DNC
—
—
7/8
World of Outlaws
—
—
1
—
DNC
—
—
5/29
World of Outlaws
—
—
17
—
DNC
—
—
DNC = Did not compete
Tony Stewart Racing's Steve Kinser and Donny Schatz: Career Results in Kings Royal
Year
Steve Kinser
Feature Finish
Donny Schatz
Feature Finish
2010
Kings Royal
1
Kings Royal
4
2009
Kings Royal
19
Kings Royal
1
2008
Kings Royal
5
Kings Royal
4
2007
Kings Royal
14
Kings Royal
1
2006
Kings Royal
18
Kings Royal
2
2005
Kings Royal
1
Kings Royal
13
2004
Kings Royal
22
Kings Royal
8
2003
Kings Royal
1
Kings Royal
7
2002
Kings Royal
7
Kings Royal
4
2001
Kings Royal
2
Kings Royal
8
2000
Kings Royal
2
Kings Royal
14
1999
Kings Royal
2
Kings Royal
15
1998
Kings Royal
3
Kings Royal
14
1997
Kings Royal
1
Kings Royal
20
1996
Kings Royal
3
Kings Royal
8
1995
Kings Royal
2
—
DNC
1994
Kings Royal
20
—
DNC